Articles
Location, Location, Location: The Boba Guys Find Their HQ
How do pop-ups decide where to pop up?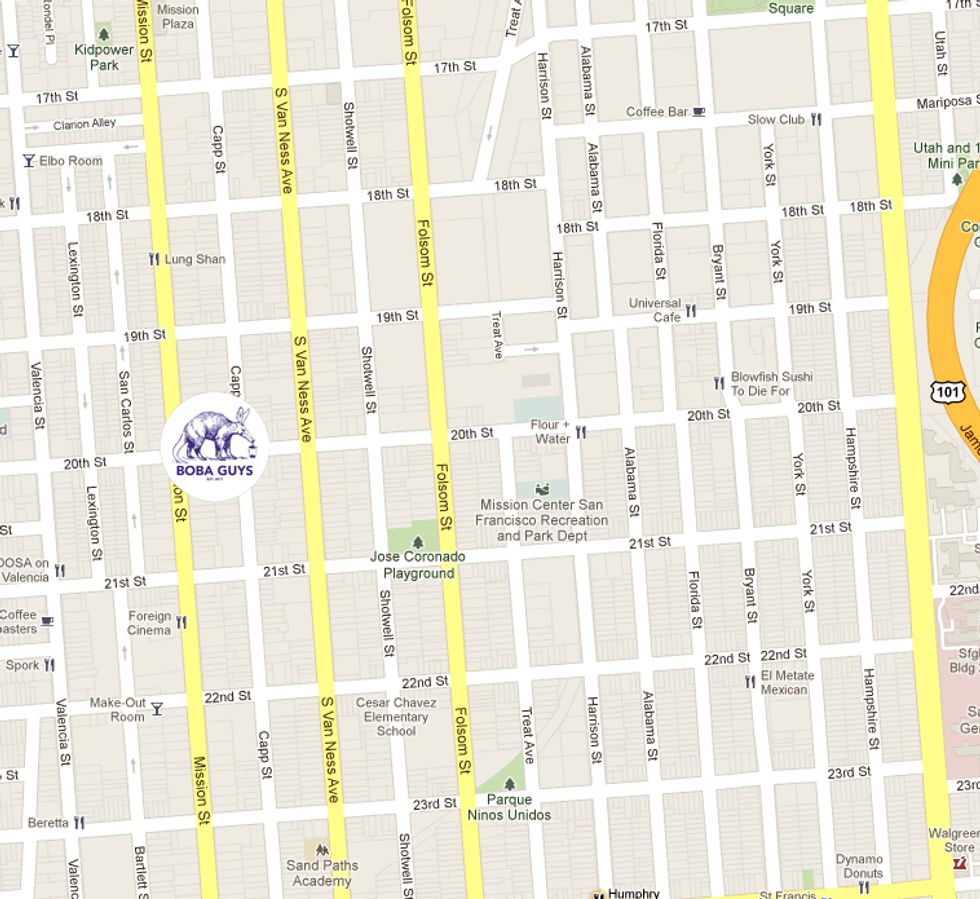 This week, we take a break from all the high-level business theory to dig into something tactical: How did we choose our location?
---
One of the most crucial ingredients for success in a food startup is location. Although we are a pop-up shop—we join an existing establishment's reoccurring operations—we still wanted to find a place or neighborhood where people could consistently find us: Somewhere to phone home.
Focusing on location is not a novel idea. Gas stations understand this principle extremely well, as do convenience stores. But location, particularly for boba, is extra-important. A boba joint is rarely an end destination (which is why we are very grateful when we meet people who drive across town just to try our boba). Therefore, our goal is to complement existing neighborhood establishments with our drinks. After scouting locations, we decided to put our home base in the Mission District of San Francisco.
The most important aspect of a location is the scene or neighborhood culture. What other ethnic cuisines are in the area? Are the patrons adventurous? How do people like to eat their food, sit-down or take-out? The foodie, artisinal scene aligns best with our boba. To extend our conversation about branding from last week, we match our location to our customer—in food pop-up terms, we bring our boba to them. That is why we chose the Mission, known for its vibrant food scene, as reoccurring destination.
Another thing we consider when scouting locations is convenience. We want to make ourselves more accessible than the average boba place because many of our customers have not tried boba before. If we can make it easier for people to get to us, we do. This includes partnering up with other establishments located near major traffic hubs and public transportation stops.
Lastly, and most pragmatically, the location must be operable. We must be able to set up shop and tear it down within 24 hours. That's easier said than done: Few places are equipped to serve a mass influx of patrons all at once. At times, we feel a little like Lucy.
We hope that gives everyone a deeper glimpse into the day-to-day operations. See you next week!
The Boba Guys share their adventures in food enterprise every Monday.