Articles
LOOK: Pictures of the Year
A Pakistani lawyer lunges over a snarl of barbed wire, fleeing a blast of tear gas. A Kenyan man lies on his back on the...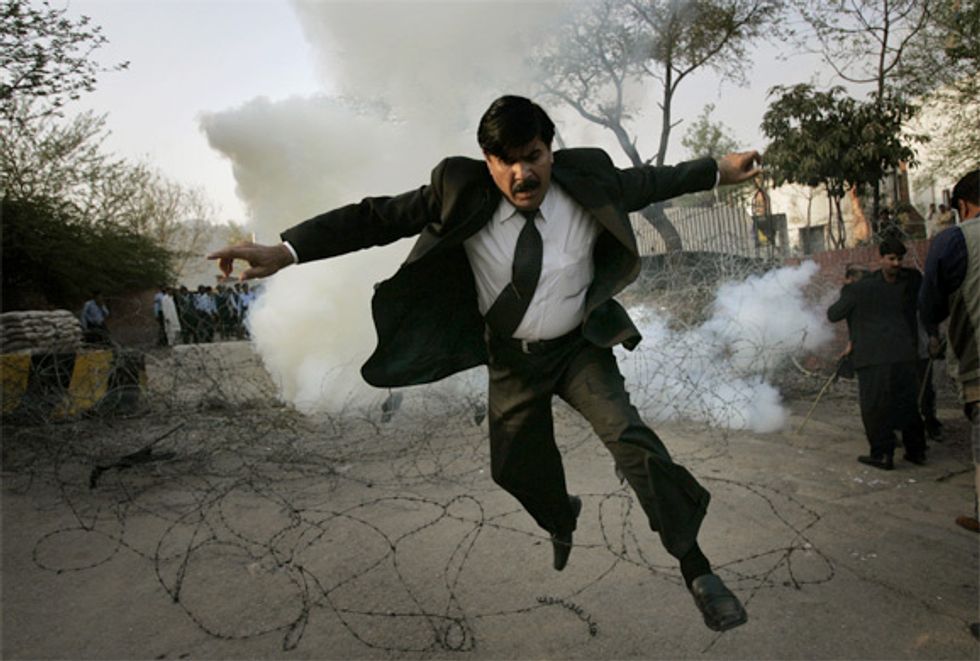 A Pakistani lawyer
lunges over a snarl of barbed wire, fleeing a blast of tear gas. A Kenyan man lies on his back on the dirt, surrounded by fatigued, gun-toting soldiers, raising his arms and shutting his eyes. Michael Phelps emerges from an Olympic pool, his face awash with clear water and the elation of victory. A Haitian man lifts the limp, naked corpse of a young girl before a crowd of onlookers in the wake of Hurricane Ike. The Democratic nominee for President, Barack Obama, steps toward a podium and thousands of onlookers at the National Convention in Denver, Colorado.These are among the defining moments of the past year, captured-with expertise, daring, and some degree of luck-by the best photographers in the world. Simultaneously still and full of motion, the images tell the stories of our lives and, in the words of
Pictures of the Year International
Director Rick Shaw, "they give the world something to focus on."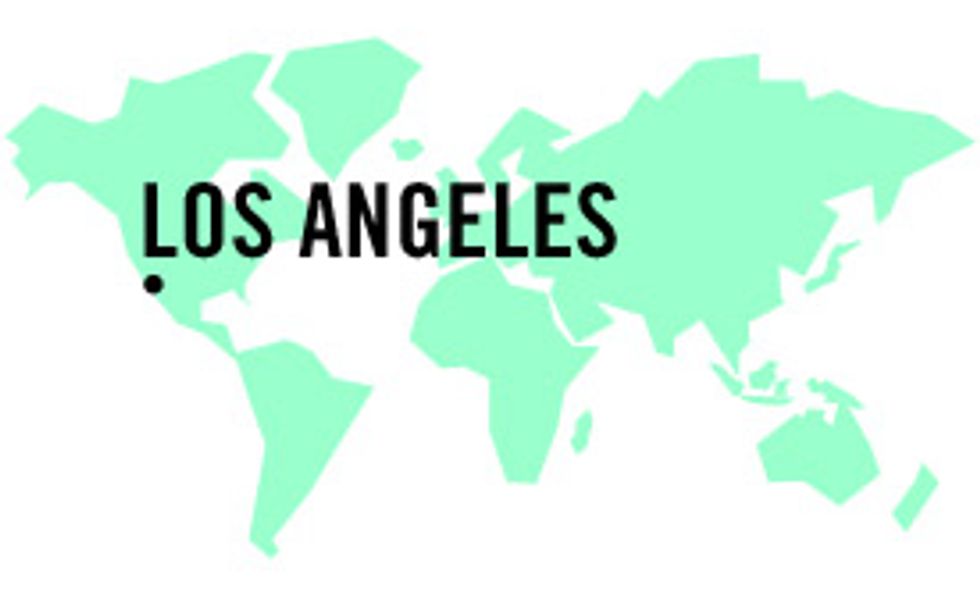 ---
For the past six and a half decades, Pictures of the Year International has awarded excellence in international photojournalism annually from its headquarters at the University of Missouri School of Journalism. This year, the awards were bestowed at the newly established
Annenberg Space for Photography
in the Century City neighborhood of Los Angeles.Culled from some 45,000 entries, more than 80 of the award-winning print photographs hang on the space's walls, which spiral inward-in a shape not unlike a reel of film-as they lead visitors into a dark viewing room, where a state-of-the-art, high definition digital screen shows 1,400 more images in brilliant resolution. From now through the first of November, the free-to-the-public show consists of this remarkable print and digital collection, as well a
series of lectures and workshops by photographic luminaries
(you can also launch an online image gallery
here
).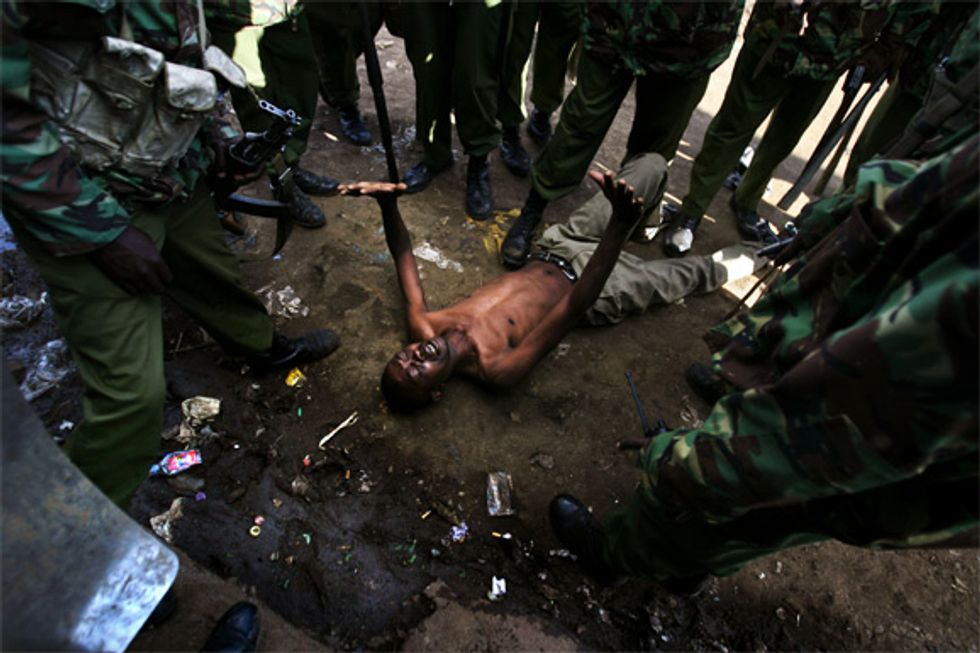 "This place is about as far away from where I took those photos as you could get," said Magazine Photographer of the Year Uriel Sinai, looking out upon treetops and tiled roofs of Beverly Hills and the manicured glass towers that surround the Century City space. "But that's life, I guess." Sinai, who documented last year's post-election violence in Kenya with brutal clarity, also offered, on the eve of POYi's opening, a circumspect assessment of what it takes to photograph regions in conflict."It's what my friend calls visible invisibility," he said. "You have to let the moment be bigger than you. You have to be there, and, paradoxically, not really be there at all."--
Top image: Pakistani lawyer runs from tear gas, Pakistan © Emilio Morenatti. Bottom image: Kenyan man lays lies on the ground after clashes with police in the unrest after the elections and political gridlock, Nairobi, Kenya © Uriel Sinai.