Articles
LOOK: Six Thousand Feet of Rooftop Vegetables
New York City has very little land that is not covered with buildings, forcing New Yorkers to find innovative solutions if...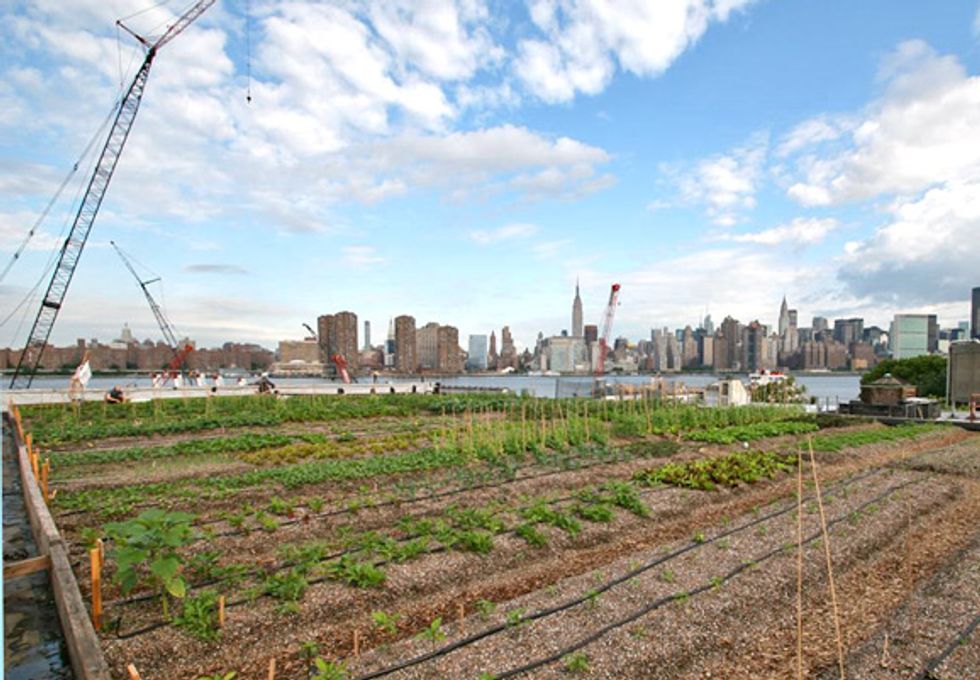 New York City
has very little land that is not covered with buildings, forcing New Yorkers to find innovative solutions if they want to keep their agricultural production truly local. But while some people grow a few herbs on their fire escapes, Ben Flanner is transforming an entire industrial rooftop into a living garden. Atop a defunct bagel factory in Brooklyn's Greenpoint neighborhood-a Polish enclave more known for its pierogies than its organic tomatoes-Flanner dropped 200,000 pounds of dirt on 6,000 square feet of rooftop (by crane), and in so doing brought new life into a mostly concrete neighborhood.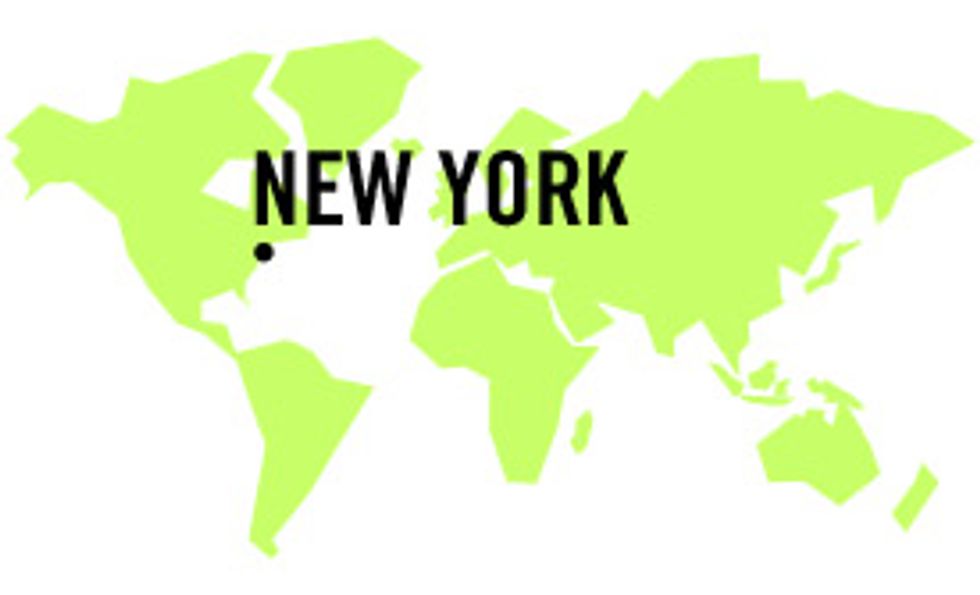 ---
Flanner used to work at E-Trade, but decided he had had enough of the corporate life: "About a year ago I came to the conclusion that I'd learned what I needed to learn from the jobs that I'd had," he says. "And I decided that it was time to put together a plan to move on and continue my learning in a new realm." He had always had an interest in farming, but the recent wave of interest in local produce and sustainable agriculture helped give him the courage to go out on his own. With the help of Annie Novak, his partner on the farm who also works at the Bronx Botanical Gardens, and visits to other farms to learn from more experienced farmers, he has started to master the techniques and knowledge necessary for a working farm.Built with the help and support of
Goode Green
, a green roof design and installation firm, found the building and helped Flanner with the logistics. In addition to being a working farm, the farm is also a green roof for the building. It occasionally holds volunteer days where people from the community can help contribute, as well as workshops, led by Novak, on topics like how to bring the lessons of the rooftop farm into individual homes.
The Rooftop Farms
's first salad greens are just being harvested and sold to local restaurants (they hope to soon set up a stand to make sure most of their produce stays as local as possible), and a wealth of other crops-tomatoes, onions, green beans, cucumbers, among many others-will be pulled up as the summer goes on. Flanner isn't sure how much the farm stands to make on its first summer, "it'll really depend on how the tomatoes go," he says.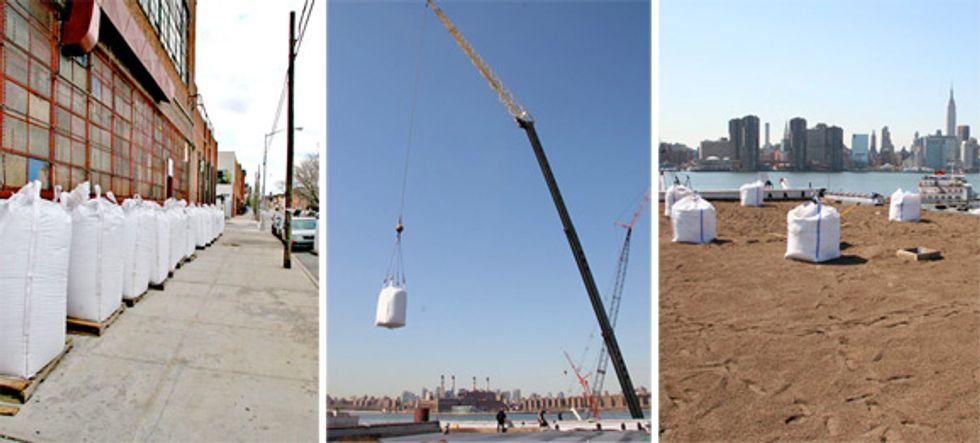 Photos by Lisa Goode of Goode Green.