Articles
Map: The Troubling Spread of Diabetes
Charting the twin epidemics of obesity and diabetes.
Slate Labs recently put out an interactive map documenting the last five years of diabetes in the United States. Five years isn't a long time, but the maps shows a stunning rise of adult onset (Type II) diabetes.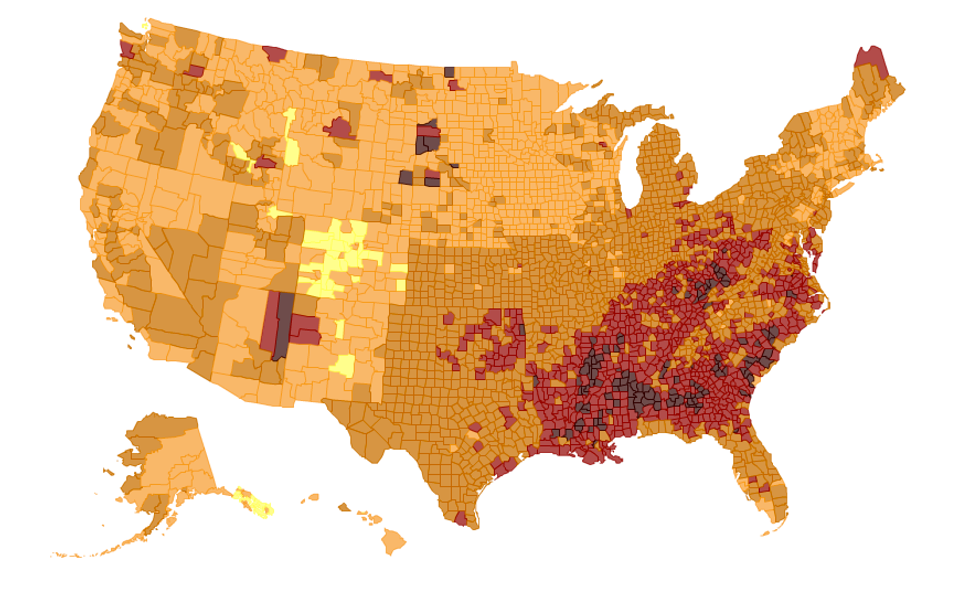 ---
Keep in mind, Type II diabetes is a preventable disease, primarily associated with exercise and nutrition, and there's a strong correlation between the development of diabetes and obesity. When you check out the map, look at the Southeast, particularly Mississippi. And it's also worth noting that the highest rate per capita are American Indians, followed closely by Hispanics.