Articles
Meet The White House's Resident Social Entrepreneur
Jonathan Greenblatt has big plans for the White House Office of Social Innovation and Community Service. First up: Listening.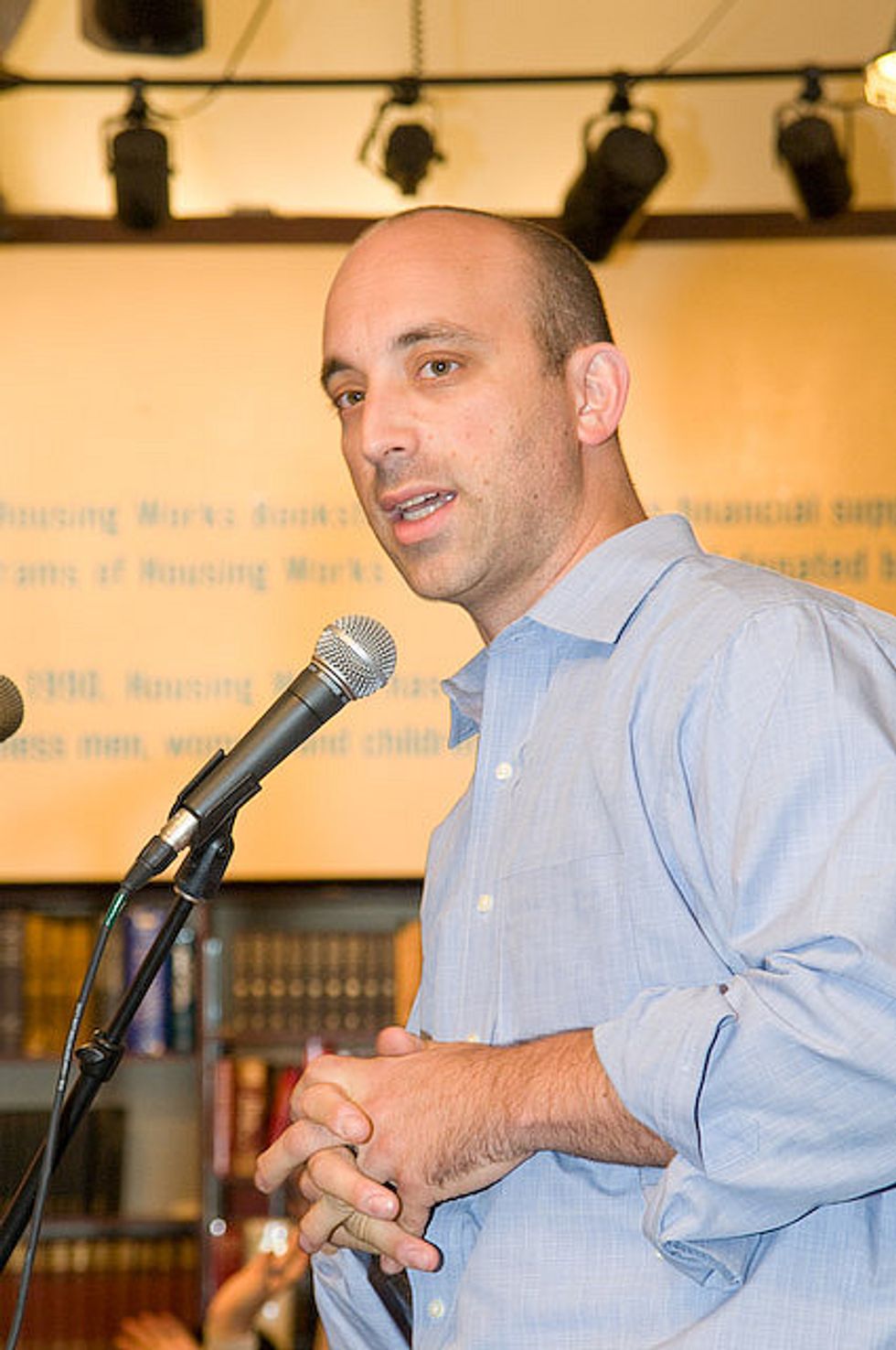 As new hybrids of philanthropy and business exercise growing economic power, the White House's top adviser on do-goodery wants to increase the government's support for social enterprise.
In the bright first months after his inauguration, President Barack Obama launched the White House Office of Social Innovation and Civic Engagement, a bureaucratic grab-bag with responsibilities for community service, investing in successful and innovative community initiatives, and "new models of partnership."
---
"Did you know about this job?" Jonathan Greenblatt, a social entrepreneur and the office's new director, asks me at the beginning of our interview, both an indication of the office's modest public presence and the administration's aim of increasing its importance.
"What we need to do is to create an enabling environment for the impact economy," Greenblatt says. "We can't pick winners, but we can create the conditions in which entrepreneurs and intrepreneurs at large corporations can be successful at driving financial returns, creating good jobs, and generating social and environmental impact."
Though he is only days into his tenure at SICP, Greenblatt's comments reveal developments in the administration's approach to solving thorny public problems.
While he has yet to outline any specific agenda beyond supporting SICP's current successes, his focus on the "impact economy"—he helped organize the first White House conference on social enterprise while working at the Aspen Institute—suggest the White House wants to do more than help nonprofits scale up and expand service opportunities.
"How do we build on the momentum and make sure we're focused on the President's priorities, particularly economic renewal and job creation?" Greenblatt asks. "We'll be looking pretty hard at what we call the impact economy—social enterprise and impact investing, where we can explore how do we leverage market forces and engage investors and entrepreneurs and investors to tackle these tough problems."
Greenblatt replaces Sonal Shah, the economist who started the office after working on development and sustainability Google and Goldman Sachs. Greenblatt's resume is equally impressive, including time in the Clinton administration; at Ethos Water, a successful social enterprise he and a partner sold to Starbucks in 2005; a stint as CEO of GOOD, the media company that publishes this website (he left well before I was hired) and the founding of All For Good, a web service for volunteers.
Greenblatt is now commuting between Los Angeles, where he was a professor at UCLA's Anderson School of Business, and Washington, where he will have a small staff, a small (by Washington standards) budget and a massive mandate. Can he take such a diffuse set of tools and leverage them toward new models of public problem solving—and just as important, jobs?
"Social enterprises, for-profit, nonprofit—I think these distinctions are almost kind of frustrating," Greenblatt says. "The goal is how to create businesses that create jobs and solve problems with sound business models."
In its short existence, the agency's successes have included supporting the Edward M. Kennedy Serve America Act, an expansion of national service championed by the late liberal legislator, and the establishment of a Social Innovation Fund that rewards nonprofit organizations that have demonstrated an ability to improve their communities.
"The idea is to take what works and bring it to scale," Greenblatt says. "What the social innovation fund is doing is providing capital to nonprofits with proven models—this is an evidence-based approach—and help them scale."
The office also cleared the way for $100 million in social impact bonds proposed as part of this year's federal budget. The pilot project is designed to make competitive incentives drive public programs. The government outlines policy metrics—anti-poverty, worker retraining, and the like—and private organizations bid on specific improvement goals. If they succeed, the government pays them back for their work, but if they fail, they get nothing.
Greenblatt cites these bonds as just one tool to help leverage limited government resources for the greater public good. He's hopeful that his office can help do more to develop a framework for social entrepreneurs to succeed in everything from fundraising to scaling up successful programs.
"People are building these businesses; developing these creative solutions ... they're just doing it, driving results," he says. "The big thing we need to do is create a dialogue with those people, and listen, and learn, and help the people who are pioneering these efforts continue to succeed."
Photo via (cc) Flickr user EnergeticNYC