Articles
Meeting People at Obama's Summit: Waed al Taweel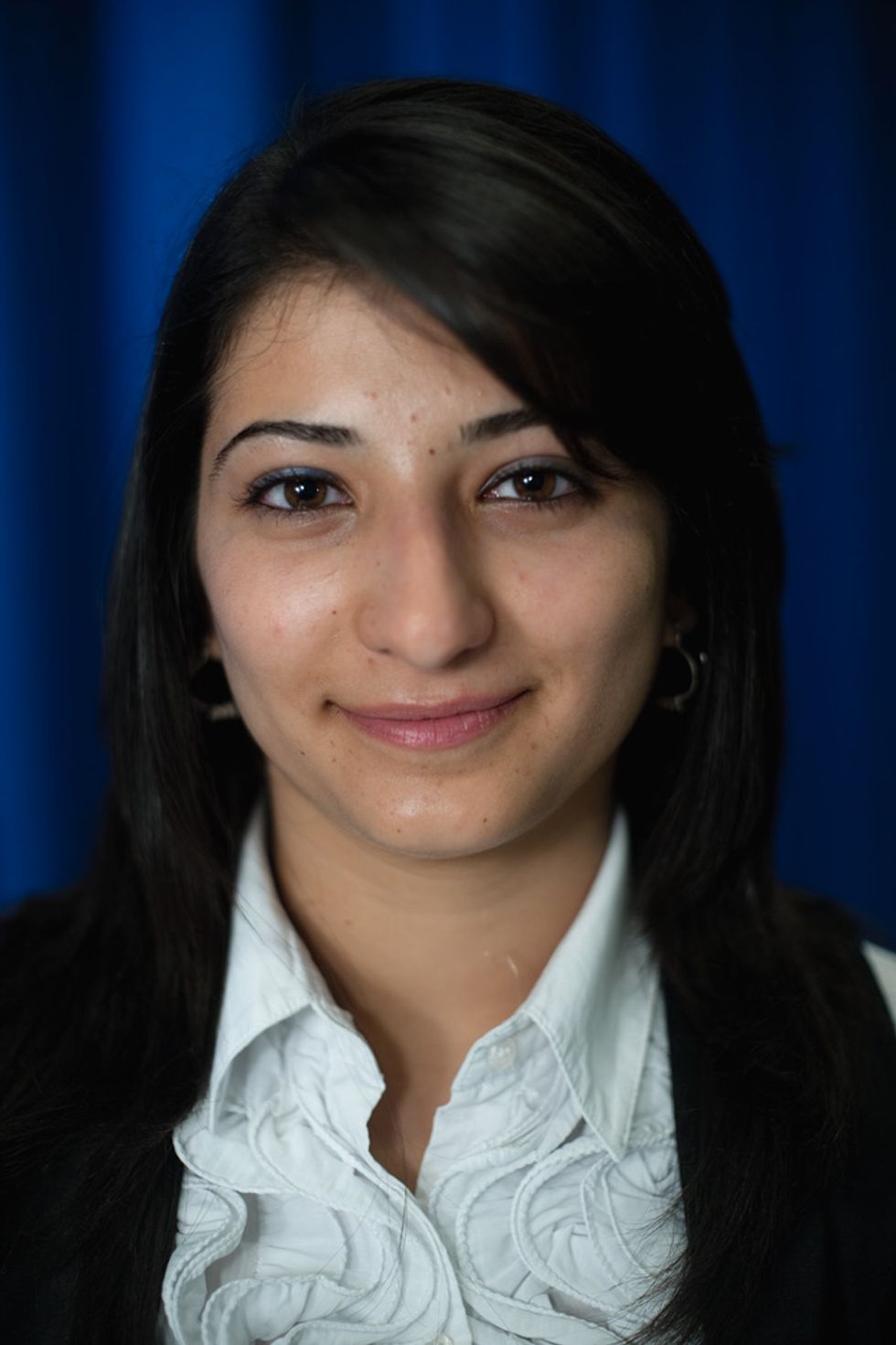 ---
GOOD is at President Obama's Summit on Entrepreneurship, an event designed to spur business collaboration between Muslim-majority countries and the United States, and we're meeting new people.
WHO SHE IS:
Waed al Taweel
WHAT SHE DOES:
Founder of Teen Touch, an event management company
WHAT SHE NEEDS:
A degree
For a school contest, Waed al Taweel established an event-management company called Teen Touch. Teen Touch offered catering, holiday cards, parties, and even opened a store to sell gifts for Valentine's Day. For the six months it was in business (the project was only supposed to last that long), Teen Touch was the only event-management company in Ramallah, Palestine.
"When I started Teen Touch, I had no idea what entrepreneurship was," she says. "After Teen Touch, I started having dreams of my future business. I discovered that I can be a leader of a company."
Locally, Teen Touch won Taweel and her classmates a prize for the best student company in Palestine. Regionally, Teen Touch was named the INJAZ al-Arab Regional Company Competition as the best student company in the Arab world, while Taweel was named the best student CEO in the Arab world. And when Babson College president Len Schlesinger saw Taweel give a presentation, he offered her a scholarship to his school's MBA program.
First, the 20-year-old Taweel will have to finish her degree in commerce at Ramallah's Birzeit University first. Then she plans to return home to open an entertainment center, including—but by no means limited to—a bowling alley, skating rink, minigolf course, cinema, and library.
"Ramallah needs so much to become just like other cities all around the world," says Taweel. "They need to focus more on giving children all what they need: entertainment, places for kids, places for teenagers. These centers are badly needed back home."