Articles
Michael Silverblatt on books
Michael Silverblatt on the rebirth of indie publishers.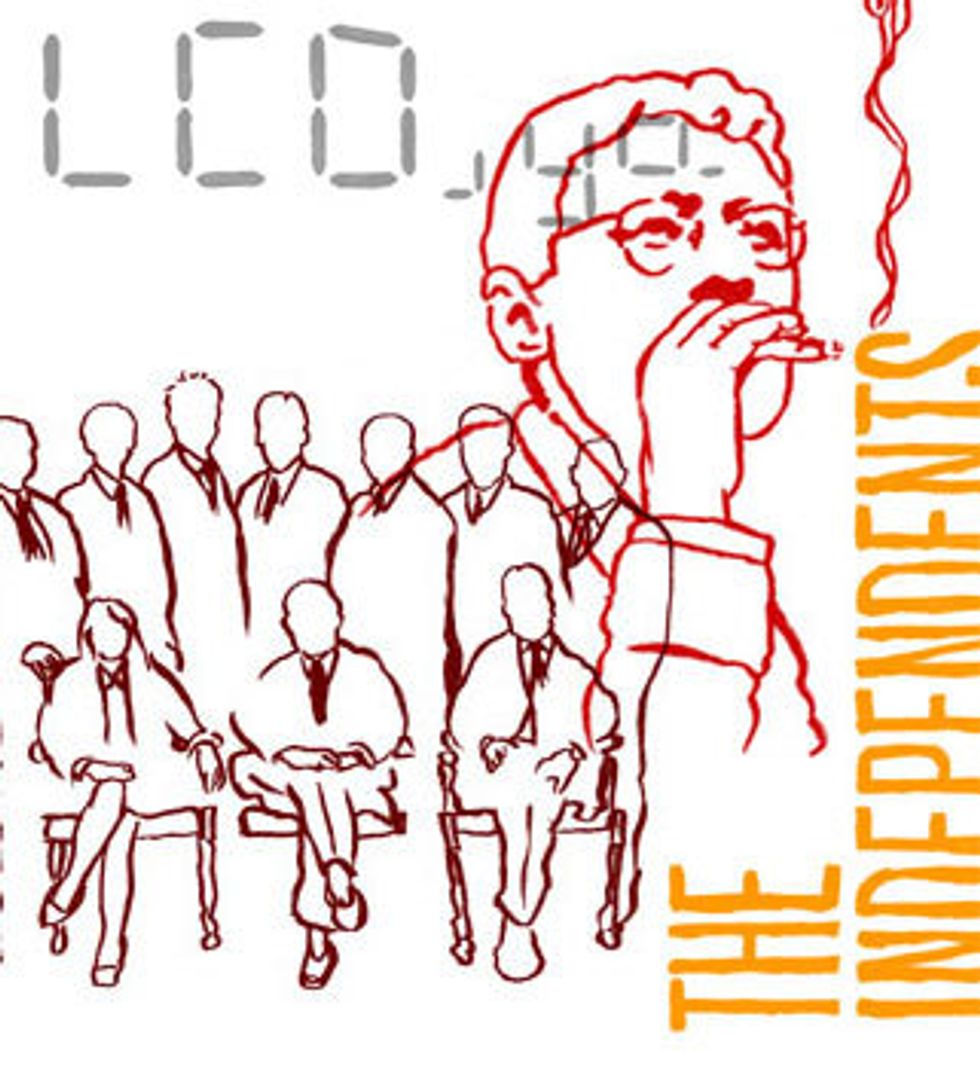 ---
I'm going to twist the lid off a well-kept secret:
Great new American writing isn't dead, it's just hiding. While mainstream publishers piss and moan about literary (it used to be called quality) fiction's flagging audience, their independent counterparts are experiencing an explosive rebirth, where thrilling new writing is being published practically every week. It's a renaissance1 of extraordinary proportions. But what's that? You haven't heard? Of course you haven't, because practically no one is writing about it.Some time ago, the publishing landscape changed, and stories about books became stories about business. Gone are the days of the gentlemen publishers-people whose interest in publishing shaped literary and literate culture-and it's the idlest of nostalgia to even think about them. Now, large international corporations own practically all the major American publishing houses, and their demands for mammoth sales have made it nearly impossible to publishsmall new books by emerging (and even established) writers. The considerations of the major companies are depressingly about the bottom line. Meanwhile, though, independent publishers are delivering books that matter. This is a call for a "Declaration of Independents." As readers we want to find the extraordinary new books and we don't care where they come from.I first noticed something was up when I read Chris Kraus' new novel Torpor, an amazing book by anyone's standards. It is explosively funny, pitting the death of a marriage against the death of art, culture, and Europe in a way that is so unusual that it essentially reinvents-then destroys-the bourgeois novel in a fell swoop. So where were the ecstatic reviews? Damn, where were the reviews at all? As usual, lazy reviewers, who only search the usual places for the usual things, overlooked it. Had they looked to the recently renewed and reinvigorated Semiotext(e), one of the most interesting presses of the '80s and '90s, they might have found Torpor. I did. Then I started to look around.From New York Review Books, consistently a magnificent source for literary rediscoveries, I found Grief Lessons, a new translation of four tragedies by Euripides by Anne Carson, one of the most interesting contemporary poets in North America. She provides spare, strange, and smart introductory essays and ends the volume with a speech by Euripides himself. He asks, "Is all anger sexual?" and quotes his own Hippolytus Unveiled: "Instead of fire-another fire / not just a drop of cunt sweat! is what we women are-/ you cannot fight it!" These are fierce, galvanizing, infuriating translations. Why aren't critics and scholars up in arms, cheering, or reopening questions about the relevance of Greek tragedy to our own wars, sexual and otherwise? Could it be that when Knopf, Carson's usual publisher, opted to stay away from Grief Lessons, the book was condemned to the lazy indifference of a book culture that doesn't know how to open its eyes and look around?We can't blame the readers, though-most of them probably don't even know these books exist. Even in book reviews, the independents are frequently marginalized4, when they are reviewed at all. Dismissed as obscure, experimental, nonlinear, or plotless, independent books are also hard to find: Some are published by subscription (incidentally, one of the best ways for a new press to fund itself); some are hard to find in stores. Another determining factor: Most independent presses can't afford to advertise.Of course, mainstream publishers are still publishing good books. I'm particularly high on All Aunt Hagar's Children, a devastating collection of stories by Edward P. Jones, published by Harper Collins' imprint Amistad Press. Against the Day, from Penguin Press, Thomas Pynchon's longest novel yet, is making me stay up night after night, breathlessly marveling at its daring inventions. Even as they publish important books, though, mainstream publishers regularly announce that the audience for literary fiction is dying, and every season they publish still less of it. As a result, year by year, the backlist of the commercial presses is being sold off; books by André Gide, William Faulkner, John Barth and William Gass are being sold to university and independent presses. Even worse, some are simply disappearing from print.In a landmark essay, the Situationist philosopher Guy Debord5 called "the society of the spectacle" a circle of self-appreciation in which "what appears is good, and what is good appears." Today, in the new jaded society of indifference to the spectacle, what is good disappears, and what appears is touted beyond its merits. The reasons are simple and, again, financial. For a major press, a book that sells fewer than 10,000 copies can't even repay a publisher's investment of capital and time. The independents can thrive off sales of 2,000.Buy a book at random, any book, from Dalkey Archive, Soft Skull, New York Review Books, McSweeney's, Semiotext(e), Coffee House, Les Figues, Archipelago, Akashic, Clear Cut, Copper Canyon, Graywolf, Make Now, Black Square, Wave Books, or from the great standard-bearers of independence, City Lights and New Directions. Consider the publishing climate today an opportunity to explore and develop your own taste, without the silly guidance of marketers and taste engineers. Best, when you buy a book from an independent press, you are supporting the efforts of altruists. Take care to remember that without altruism there is no culture. Besides, they provide the best example for the survival of culture: None of them publish junk.