Articles
Michaelangelo Matos on the Sophomore Slump
"If such a thing as the slump exists–and everyone seems to agree it does–it's worth examining why."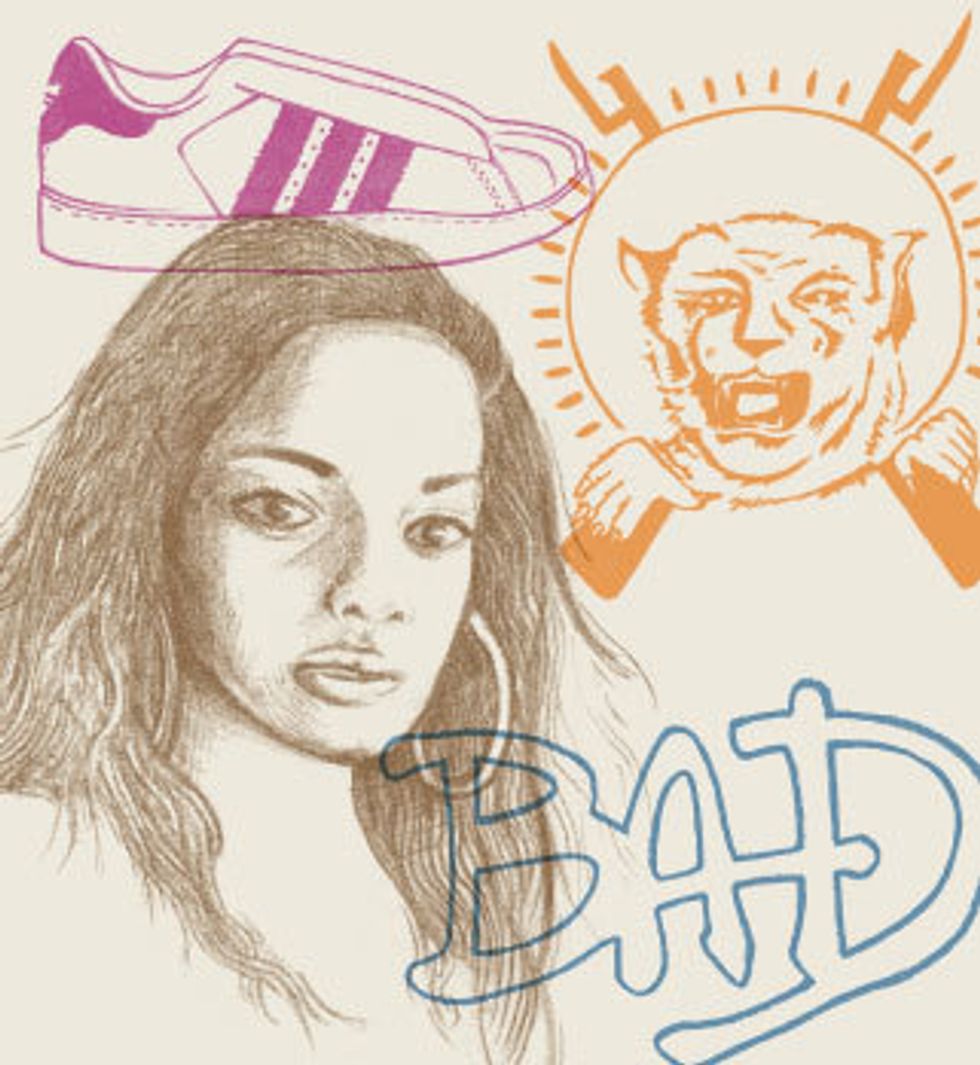 ---
Earlier this year,
the advance scuttlebutt on M.I.A.'s second album,
Kala
, had begun, and a good deal of it boiled down to a variation on "We didn't think she could do it again"-the "again" referring to her stunning 2005 debut,
Arular
. My instinctive response was a simple,
Why not?
The answer, it seems, is one of those critical assumptions that pops up all the time: the Sophomore Slump. The same thing happened two years ago when Kanye West got ready to release
Late Registration
. It's hard to remember in light of
Graduation
, his massively hyped and gushingly reviewed third album which debuted at number one in September, but at the time more than a few reviewers expressed surprise that the producer and rapper was able to match his brilliant 2004 debut,
The College Dropout
. If such a thing as the slump exists-and everyone seems to agree it does-it's worth examining why.The idea of a follow-up that doesn't match a debut seems to be as old as the marketplace. Reasons differ. There's hubris: In film we can think of Michael Cimino, who followed
The Deer Hunter
with
Heaven's Gate
and went from a Best Picture Oscar to one of the biggest flops in movie history. Or a great first work can induce anxiety in a creator: After
Invisible Man
, Ralph Ellison never finished his decades-in-the-making second novel.The old pop-music cliché is that you have your entire life to write your debut album and only a year to come up with your second, but it's a little more complicated than that. In the 1960s, bands were contractually bound to make two or more albums a year. By the 1970s, the model had changed: an album a year, all or mostly self-written. Sly and the Family Stone shot out four albums in less than three years in the 1960s, and then spent two years on 1971's
There's a Riot Goin' On
-an unheard-of amount of time back then. As the 1970s progressed, though, this became the superstar norm.Michael Jackson's
Thriller
(1982) went even further: Seven of its nine cuts charted, amping up the pressure on others to stuff albums with hits, a feat that is predicated on wide-scale marketing campaigns that could take years to complete. (Jackson didn't bring out his follow-up,
Bad
, for five years.) To some degree, this model still holds-even in the niche-marketed indie-rock world, bands average a new album every other year. (Indie bands tend to spend longer on the road behind a single album, since touring is generally more profitable than album sales for artists with mid-sized audiences.) Especially in a precarious financial time for musicians, the slow-building major-label career arc is a thing of the past. If you want some muscle behind your work, you either deliver or you can find the door. Some majors are even offering singles deals to new artists now, rather than album deals. In that sense, the Sophomore Slump is a higher-stakes game than it has been at any other time.But let's leave behind business for a second. What about artistically? This is where my skepticism about the slump's validity rises again. After all, isn't the primary appeal of great artists that they have something interesting to say, that their music is bursting with ideas and fresh approaches, that they seem like people who can keep doing it for a long time? What about them indicates that they won't create excellent second albums?This is a question critics ask themselves all the time, and since their job is dependent on being validated by history, it can be embarrassing to have backed the wrong horse-ask anyone who thought Cypress Hill, on the strength of its amazing debut, would become a relevant force in hip hop instead of the weed-and-guns self-parody it essentially turned into. Ditto Portishead, which in 1994 created a sinuous trip-hop classic with
Dummy
, but whose 1997 self-titled album was more of the same-only a lot less interesting-followed by a decade spent crafting a third album that still hasn't arrived. Expect more of the same when it does.Often, what both makes and breaks a band is the taint of novelty: it gets people's attention the first time out, but can feel like mere shtick the second. That's certainly true of M.I.A.: her Sri Lankan upbringing, blood ties to the terrorist group the Tamil Tigers, and an album that spanned a wide, yet cohesive range of styles that worked as a sampler of hip-hop's global offspring as well as a collection of beat-driven club-oriented pop. Kanye West tweaked an old stereotype, the producer who raps, by layering it with another: the ambitious, talented middle-class kid ambivalent about his own motives-commonplace enough in literature, but unique in hip-hop.What gives M.I.A. legs is the fact that a growth curve is embedded in her blueprint, allowing her-like West before her-to make a second album that actually tops her debut. Though she collaborates with other producers (primarily Diplo on
Arular
and Switch on
Kala
, among others), M.I.A. is clearly the guiding force. And while some writers are unimpressed with her sample-platter aesthetic, her DJ's curiosity about new sounds transfers into tracks that consistently grab you the way they grabbed her: impulsive and raw, however hard she works to make them that way. (Pretty hard, I'd wager.) West did the opposite on
Late Registration
, going for baroque, layered arrangements that reveal new shades with the umpteenth listen.Ultimately, M.I.A., like West, is a charismatic artist who seems savvy enough to have mapped out her future in advance-not planning everything to the last detail, just being farsighted and flexible. That's a quality you'd want from all artists, however many albums into their career they may be.
Ten great sophomore albums of the 21st century:
\n\n\n\n\n\n\n\n\n\n\n\n\n\n\n\n\n\n\n\n\n\n\n\n\n\n\n\n\n\n\n\n\n\n\n\n\n\n\n\n\n
| | |
| --- | --- |
| | \nThe Streets A Grand Don't Come for FreeHow to follow 2002's "day in the life of a geezer" classic? Easy: a concept album about money and relationships lost and found. |
| | \nGhostface Killah Supreme Clientele He'd done plenty since 1996's Ironman, but here's where the Wu-Tang Clan's finest MC cemented his rep for good. |
| | \nThe Hold Steady Separation SundayAfter proving themselves the best bar band in the world, here they got ambitious, channeling Born to Run through a modern teenage wasteland. |
| | \nBasement Jaxx RootyWhere 1999's Remedy summarized house music's dot-com excesses, this Brixton, England, duo's hard left turn condensed them. |
| | \nThe New Pornographers Electric VersionThe same giddy rush as 2000's Mass Romantic, only cleaner, brighter, and pushed harder. |
| | \nDaft Punk DiscoveryA luxurious pop move, adding dimension to the huge house beats of 1997's Homework. |
| | \nDizzee Rascal ShowtimeThe London grime MC smoothes out the sharp corners of 2004's Boy In da Corner but loses nothing in translation. |
| | \nD'Angelo VoodooThe R&B renaissance man cast a sinuous spell five years after a well-loved debut; we're still waiting for part three. |
| | \nThe White Stripes De StijlAfter a promising self-titled debut, Jack and Meg made good on their feral noise. |
| | \nKanye West Late Registration"Jay's favorite line: 'Dog, in due time'/Now he look at me, like 'Damn, dog, you where I am.'" |