Articles
Mini-Project: Write a 140-Character Review of a Book You Read This Summer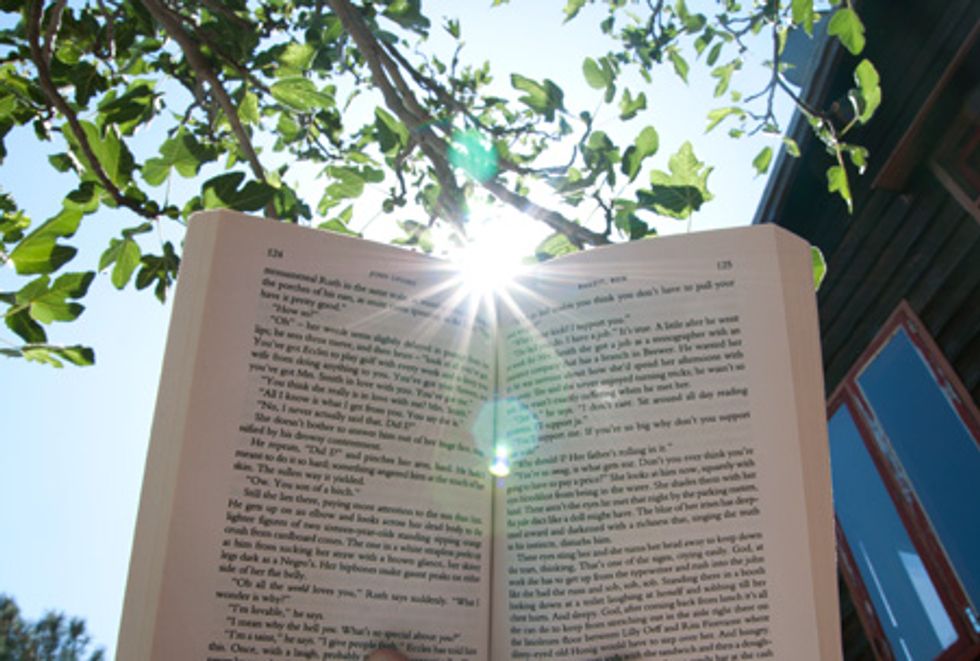 In 2008, Steve Jobs said "The fact is that people don't read anymore. Forty percent of the people in the U.S. read one book or less last year." Two years later, we at GOOD still make it through the occasional novel or nonfiction title.
If people still read books for pleasure, its probably during the summer, when breaks from school and the office free up some time and the heat slows us down. For our new mini-Project we're asking you to write a 140-character review of a book you read this summer. Or maybe just a book you finished this summer (if Jobs is right, maybe it's a book you started in 2009). This is a mini-Project, so we want to collect and publish your responses within the next few hours.
---
How to Participate:
1. Compose a review of a book you finished in the last few months. Make it witty and/or insightful. Would you recommend the book? Make sure the review is fewer than 140 characters. Don't worry about grammar. Don't include the title or author (see why below).
2. Email it to us at projects[at]goodinc[dot]com or send it to us on Twitter. Make sure to include a link to the Amazon page for the book.
3. Send your review by 3 p.m. PST. Sooner, if you can.
At 3:30 p.m. PST, we'll publish the best 15 reviews that came in. We'll all have some new recommendations (or caveats) and LeVar Burton, wherever he is, will smile.