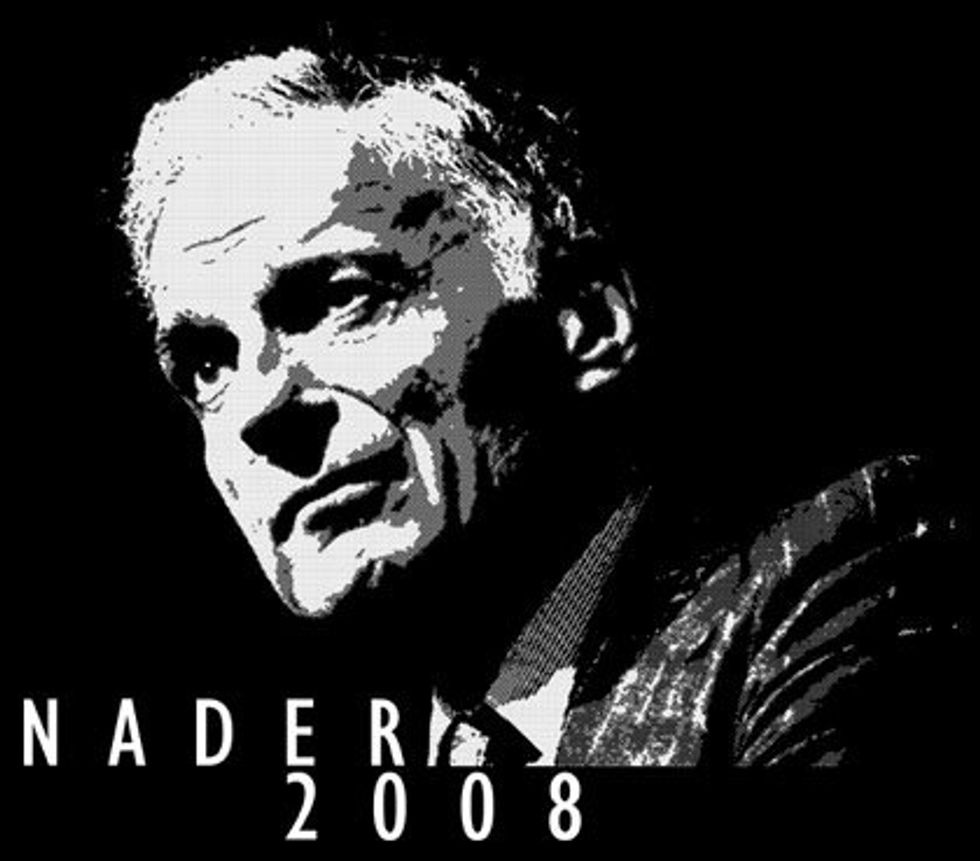 ---
John McCain's way out in front and Barack Obama has won 10 primaries in a row. Last night's Democratic debate featured two candidates on the stage, instead of the eight that appeared in the first occasion back in April. While there's plenty left to sort out, for the first time in a long time things just seem...simpler.
Which is why it makes sense that Ralph Nader's muddying everything up again. On Sunday, the consumer advocate Green machine
will appear on "Meet the Press," the show on which he officially launched his 2004 campaign
. Having teased the potential run for several months, Nader's "exploratory campaign" announced the television appearance this morning and encouraged supporters to tune in and fork over online contributions.
Fifth time's the charm?