Articles
Neighborhoods of the World: San Ángel and East London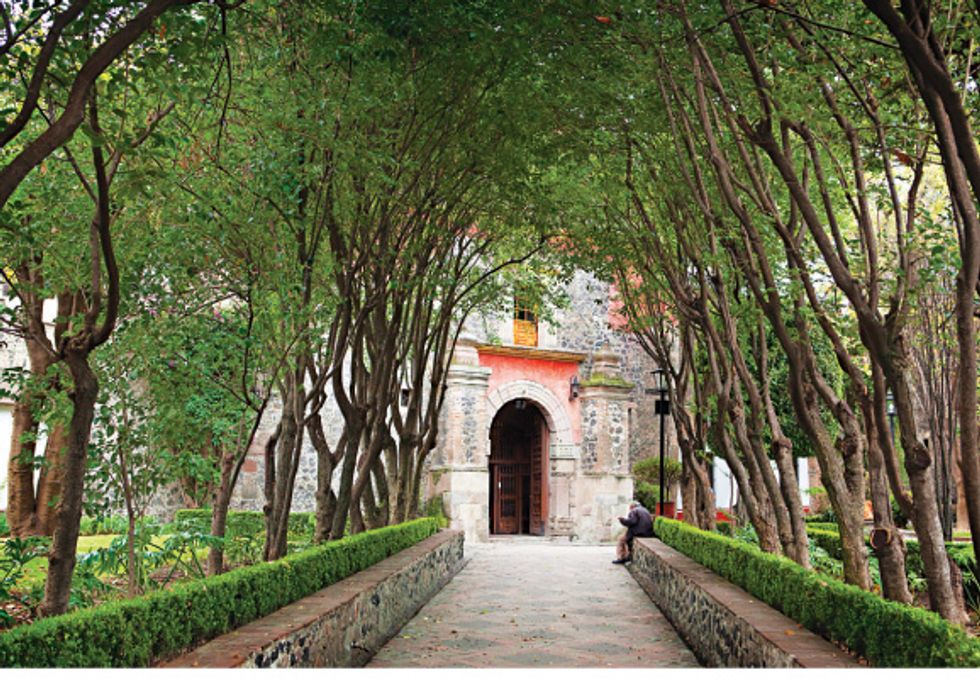 We asked our
friends from
Afar
—a new magazine devoted to experiential travel—to help us explore great neighborhoods all over the world. Where's a good place to slow down in Mexico City? What about the most creative area of London? By tapping into their global network of contributors, they were able to unearth some gems in some of the world's biggest cities, courtesy of the people who live there. See what they found below.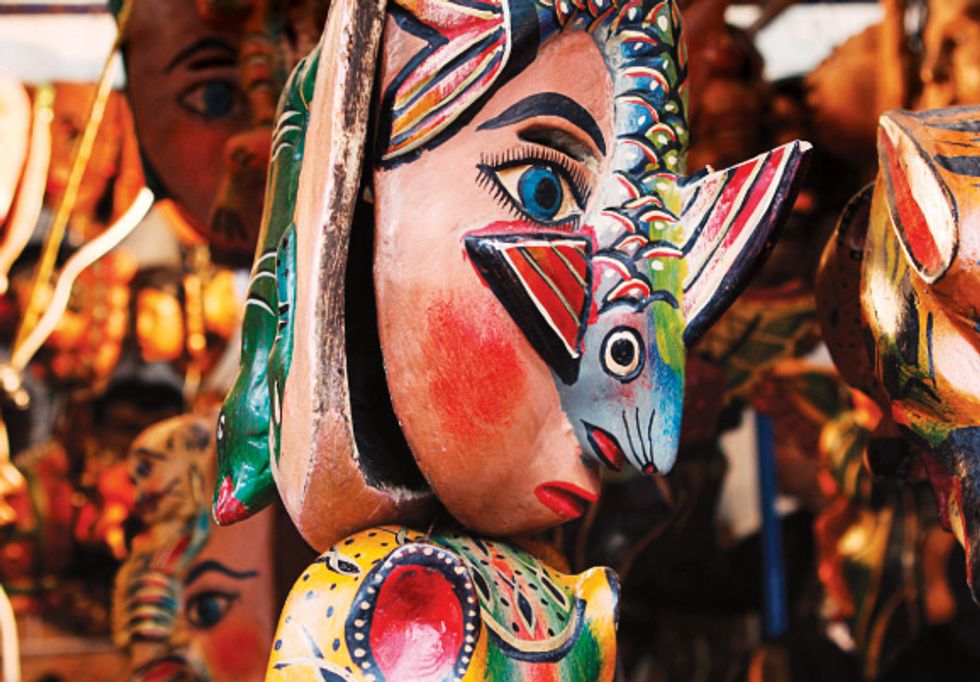 ---

Neighborhood: San Ángel, Mexico City, Mexico

As told to Nathalie Jordi.
Photos by Holly Wilmeth.


Resident Expert: Alfonsina Peñaloza, 31, works for Ethos, a nonprofit research organization focused on economic and gender equality and human-rights issues.





Snapshot: "A hundred years ago, before San Ángel was absorbed into Mexico City's urban sprawl, it was so far from the city center that it served as a country retreat for city people who built haciendas there. It is so utterly traditional and, blessedly, nothing has changed. The neighborhood—which is what it's become—still has a sedate, rarefied atmosphere that sets it apart from the city's buzz. San Ángel just stays the same, growing old gracefully."

La Plaza de los Arcángeles (Pictured at top.)



"Right off the market hubbub is this colonial square flush with bougainvillea. You go through a narrow alleyway, and all of a sudden you're in the most tranquil place in Mexico City." \n
Bazaar Sábado (Pictured above.)
"An arts and crafts market that sets up every Saturday. Don't leave without grabbing a quesadilla and a beer."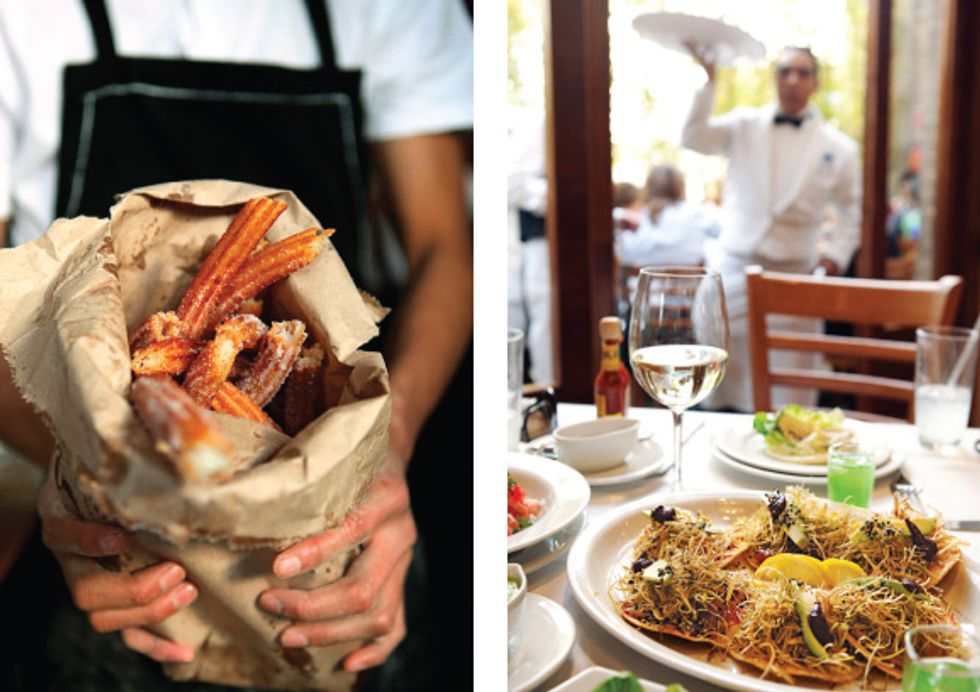 \n
Churros el Convento (Above left.)

"This place, near the 16th-century Convento de El Carmen, is famous for its churros, fried dough rolled in cinnamon sugar. A mandatory stop."

Puntarena (Above right.)

"One of the best seafood restaurants in Mexico. They have tostadas de atún with a chipotle sauce—a thin, sashimi-like slice of tuna with avocado and fried leek on top. Absolutely delicious."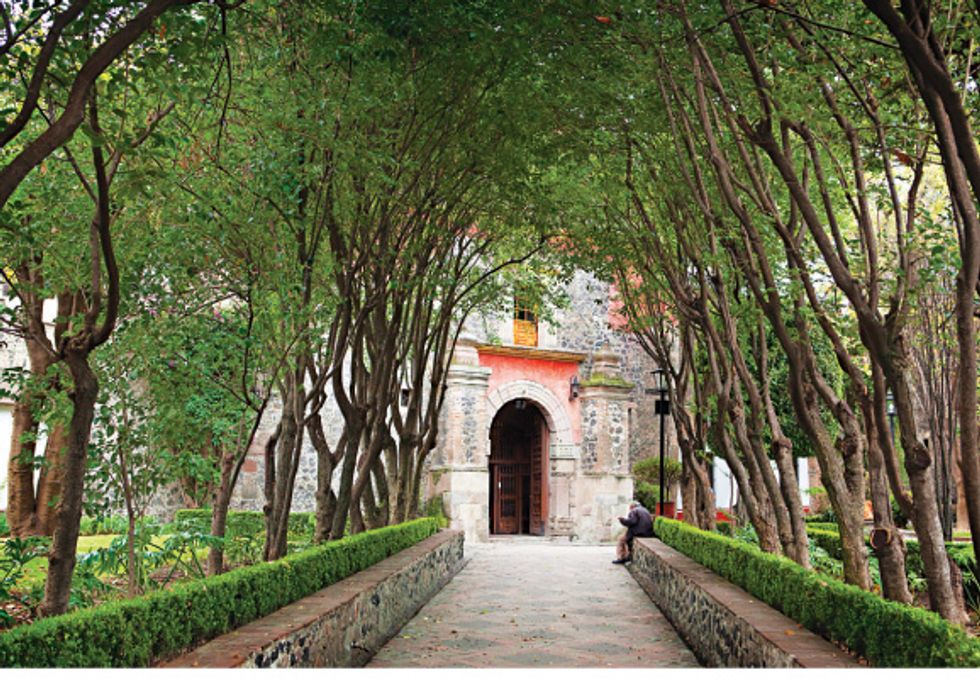 Neighborhood: East London, London, England
As told to Nicole Solis.Photos by Graham Marks.
Resident Expert:
Sophie Howarth, 34, is the founder and director of the School of Life, which she describes as "an apothecary for the mind." The school offers courses in love, work, play, family, and politics, as well as Sunday "sermons" on pessimism, punctuality, curiosity, and other topics delivered by luminaries like the writers Alain de Botton and Geoff Dyer.
Snapshot
: "East London is full of contradiction—a source of tension and wonder. London's financial center, the City, is possibly the richest square mile in the world; it butts up against a part of the East End that has a level of poverty we should be ashamed of today. This was where waves of immigration came through in the 17th century. There are a lot of people here in their twenties, thirties, and forties, as well as families that have been here for generations."
Labour and Wait
(Above right.)
"On Cheshire Street, Labour and Wait sells old-fashioned homewares: twine and string and gardening tools and glasses, all beautifully laid out like a Fifties housewares store."
Royal Oak Pub
(Above left.)
"There's a lovely little courtyard behind the Royal Oak. On a Sunday morning, you can get coffee from the pub, tucked away from the flower market."
This article first appeared in GOOD Issue 19: The Neighborhoods Issue. You can read more from the issue here, or find out what it's all about by reading the introduction.