Articles
New Company Brings Produce From the Roof to the Supermarket Aisle BrightFarms Rooftop Greenhouses Bring Local Produce to the Supermarket
Heirloom veggies grown on the supermarket roof? A new company wants to make that a reality.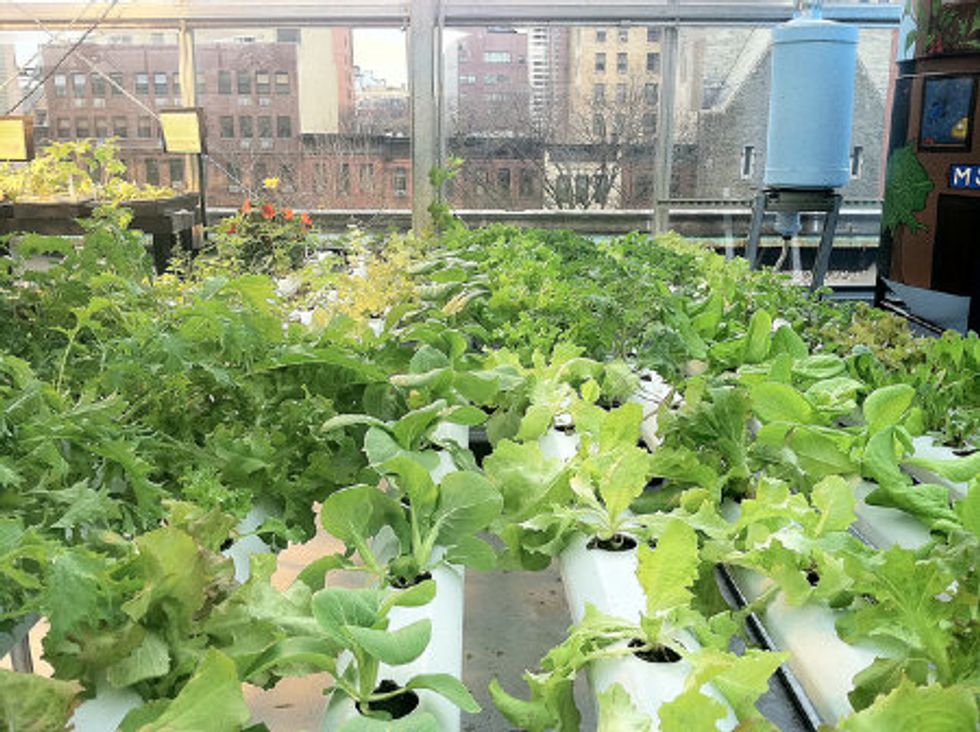 Growing produce on your roof is a productive way to take advantage of the space, but is it possible to make it commercially viable on a larger scale? A new company's business model may show the way. New York-based BrightFarms, which builds rooftop greenhouses, hopes to turn a profit while cutting shoppers' "food miles" down to zero by growing vegetables where people buy them: the supermarket.
---
BrightFarms is trying to convince major supermarket chains to hire them to cover vacant roofs with heirloom tomatoes, salad greens, and other produce. The company's business plan is simple: they handle the labor and expense of farming—greenhouse design, construction, planting, and harvest—while participating supermarkets sign a 10-year contract agreeing to purchase whatever is grown on their rooftop. A store's rooftop garden can produce as much as 500,000 pounds of produce a year, BrightFarms told Edible Manhattan.
"We grow for taste, not for shelf-life, and we pick when the vegetables are ripe," CEO Paul Lightfoot explains in a video on BrightFarm's website. Unlike industrial vegetable breeds, grown to endure cross-country road trips in the back of a truck, BrightFarms can pick the tastiest crop varieties with the highest nutrient content. And with hydroponic methods, they'll use one-10th the water and one-20th the space of commercial agriculture.
BrightFarms intends to have their first three greenhouses up and running by summer 2012. But the team has had plenty of practice already, consulting on a demonstration greenhouse at a Whole Foods in New Jersey and the Science Barge, an educational urban farm located on a ship in the Hudson River.
photo courtesy of BrightFarms