Articles
New Orleans: Katrina and the Oil Spill
GOOD's Guide to NOLA Basics originally appeared in GOOD Magazine's New Orleans Issue. Read more from the magazine here.

---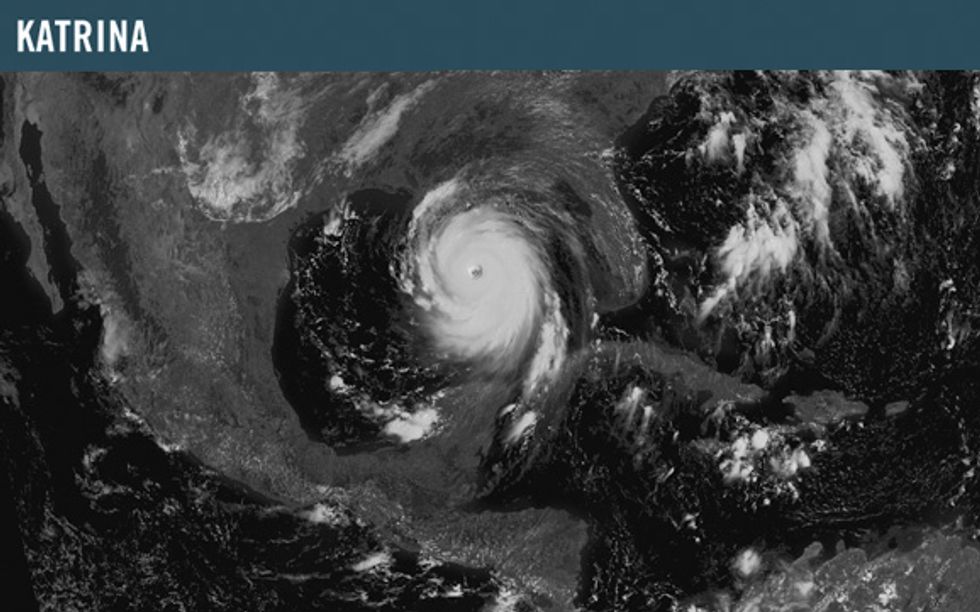 On August 29, 2005, Hurricane Katrina made landfall in the United States. The "storm surge"--water rushing up the Mississippi River--caused New Orleans's system of levees to fail, resulting in catastrophic flooding throughout the city. The lack of an effective government response to the flood was highlighted by constant news reports of New Orleans residents forced onto their roofs by the flood waters, waiting for help. The storm resulted in nearly 2,000 fatalities and $90 billion in damages.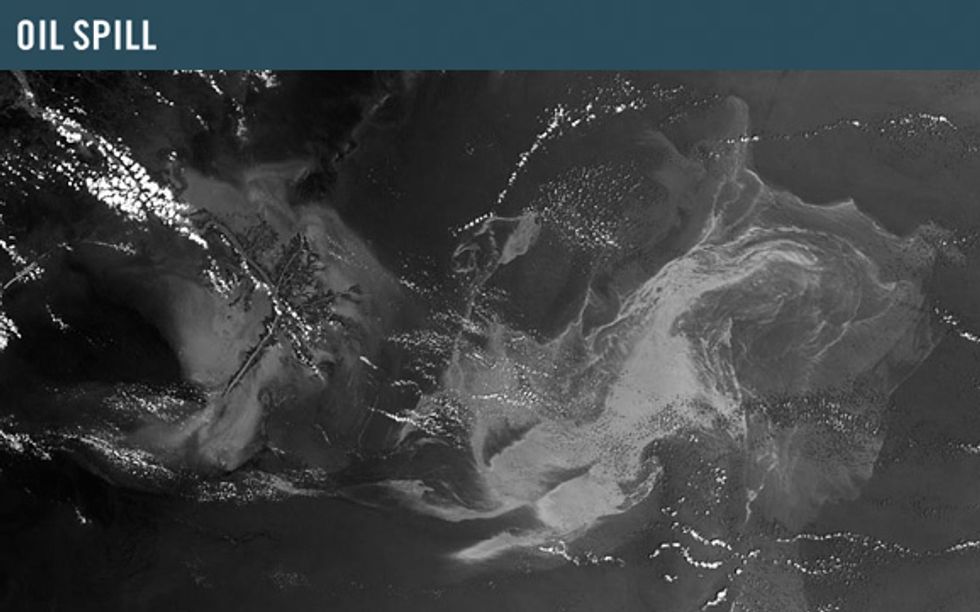 For the past three months, oil has been pumping into the Gulf from the remains of the exploded Deepwater Horizon offshore oil rig. As of press time, it appeared as if a dome installed by BP had stopped some, but not all, of the flow. The environmental and financial toll will certainly be enormous, another blow to the city as it tries to recover.
Top photo: NOAA; bottom photo: NASA.