Articles
Solar Power, GPS, and Mobile Apps: New York Plans High Tech Bike-Share
New York wants to launch the nation's largest bike-share without spending a dime of city money. They say new tech tools will let them earn money.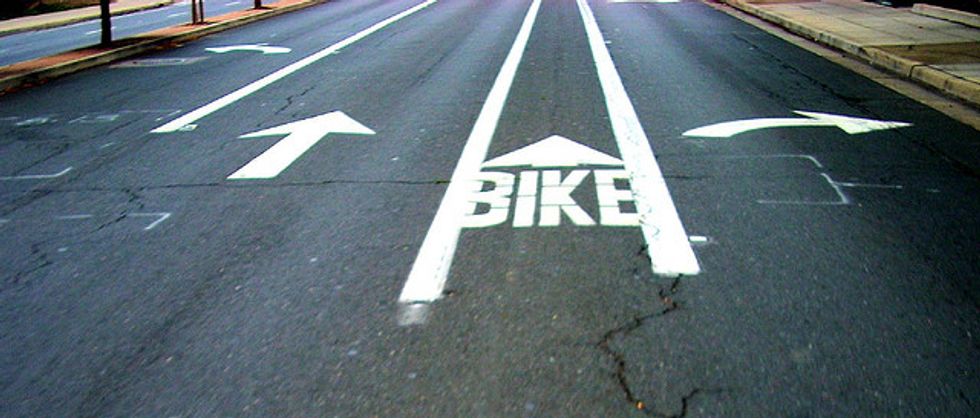 New York City
just took the first steps
to creating an official, city-wide bike-share network. The program would likely be the country's largest, and, according to city officials, should turn a profit.
New York Transportation Commissioner Janette-Sadik Khan tells Transportation Nation that the program would be entirely funded, maintained, and operated by a private contractor who would share the revenue the get from rentals and membership with the city. The program could be up and running as early as 2012.
---
The city is looking to set up a twenty-four hour network of around 10,000 bikes, with the entire bill footed by the private sector, but with the city sharing in any revenues. In other cities with bike shares, sponsorships and advertising help pay for the bikes. Earlier generations of bike share in many European cities required subsidies, but the [New York City] believes that with wireless technology, GPS, and solar-powered bike stations, a system in New York can be run far more efficiently.

\n
Just last month, San Francisco announced they would pilot an $8 million bike-share program around the same time London announced their bike-share was on track to turn a profit.
Find out more about the New York plan at Transportation Nation and WNYC. (Full disclosure: I also work for Transportation Nation/WNYC)
Image: (CC) by Flickr user richardmasoner.