Articles
'Happy Birthday, Joe!'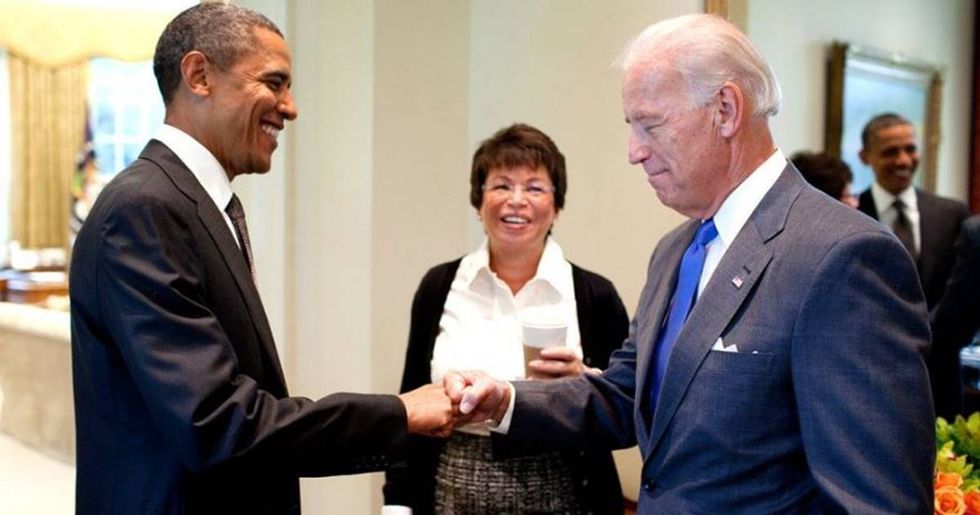 via Twitter
Last week, GOOD reported how America has been saying goodbye to its outgoing president and vice-president with memes that hilariously celebrate their eight-year working friendship. The memes often show an Odd Couple-esque relationship between the two with Obama face-palming after one of Biden's well-intentioned but inappropriate remarks.
---
On Sunday, in celebration of the vice-president's birthday, Barack Obama tweeted a final birthday wish before they leave the White House. It's a bittersweet moment for many in the country as we trade the affable Biden and Obama for a less jovial tandem.
It's still early, but incoming president and vice president Donald Trump and Mike Pence seem to lack the chemistry that our current dynamic duo enjoys. That's most likely because Pence spent a big portion of the campaign having to spin and dodge Trump's obnoxious statements. But reports show that Pence will have a big hand in daily White House business given Trump's complete lack of governing experience.
If Pence and Trump fail to build a solid working relationship, they wouldn't be the first president and vice-president that weren't on the same page. John F. Kennedy famously didn't get along with Vice President Lyndon B. Johnson. During his presidency, Kennedy kept Johnson out of his inner circle and secretly feared that he'd succeed him as president in 1968. President Bill Clinton and Vice President Al Gore had an icy relationship after Gore believed Clinton mishandled the Monica Lewinsky scandal. Ultimately, Gore would blame Clinton's behavior for his narrow loss in the 2000 presidential election.