Articles
One Chihuahua Defies The Odds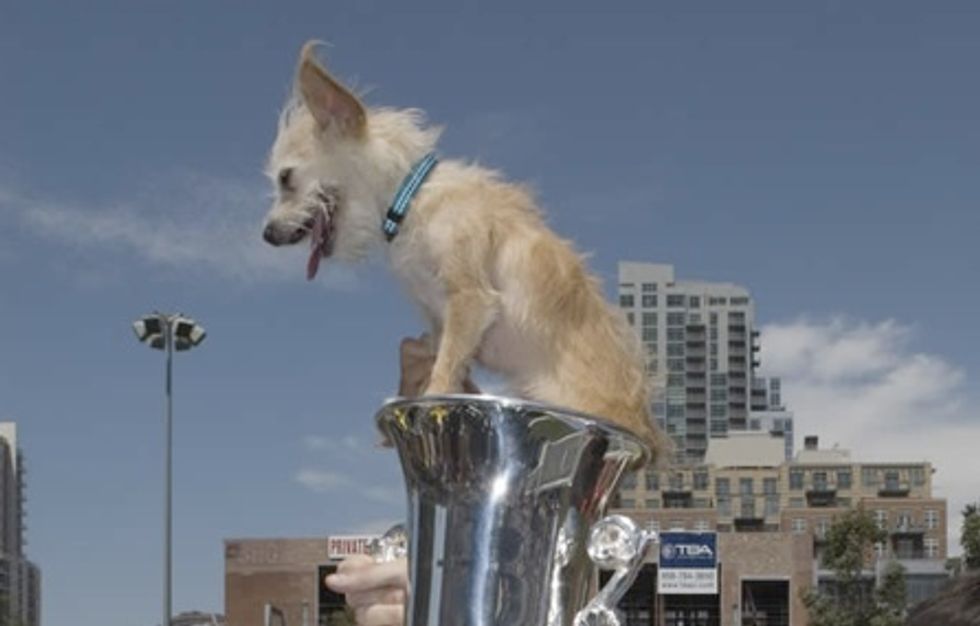 ---
Every year Petco sponsors these chihuahua races. "
Petco Unleashed
" they're called.
First there are regional competitions. The winner from each region then competes in the national championship.
Maddy is a chihuahua and a friend of GOOD. She trained for months. She'd wake up at 5am day after day, drink orange juice with a raw egg for breakfast, scale the interminable
steps of the Philadelphia Museum of Art
, and go to sleep dreaming of sitting on that trophy.
On Sunday she
won it all
. Fastest chihuahua in the nation. Congratulations Maddy!