Articles
Paul Newman Inspired a Generation of Entrepreneurs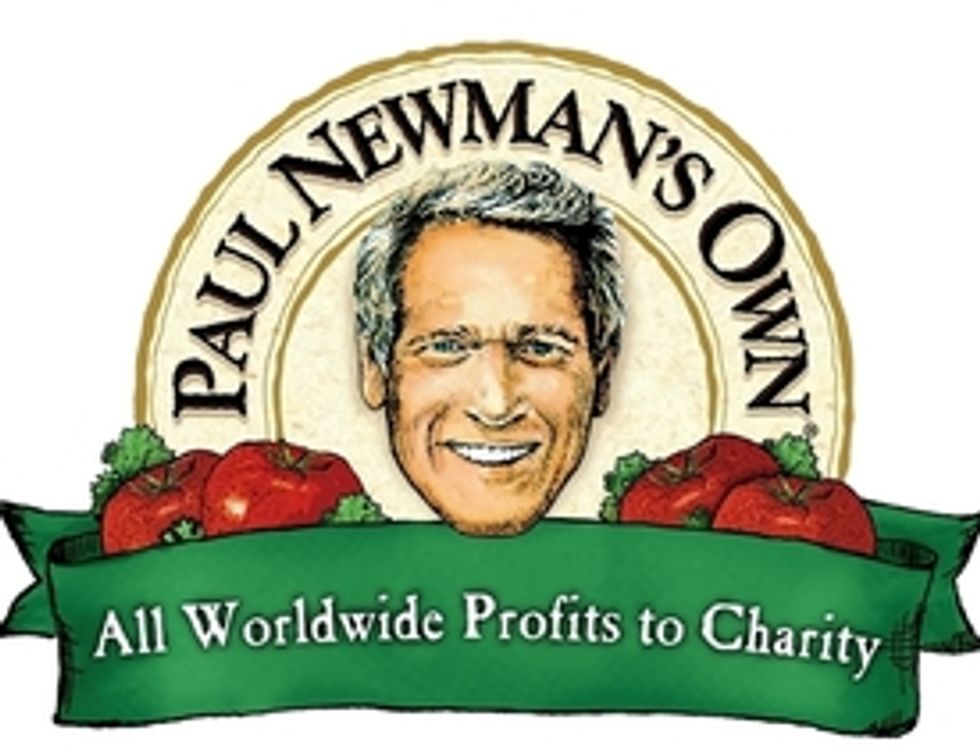 The accidental entrepreneur blazed the trail for Ben and Jerry's, Stonyfield Farms, and other socially responsible businesses.
I think most of the country knows him as Fast Eddie Felson or Cool Hand Luke. My kids think of him as an aging Hudson Hornet, pining away his days in the mythical Radiator Springs. But in my mind, I regard Paul Newman as perhaps the most successful social entrepreneur of our time and a role model who seeded a revolution.
---
Newman styled himself as an accidental entrepreneur, someone who fell into his work by chance. In this regard, he exemplified the old guard of socially responsible business, the individuals who stumbled into their companies despite their lack of formal training. That might have been the secret to their success: unlike the Harvard MBA set, they had no idea that they were trying to defy the laws of gravity as laid out by the likes of Freidman or Smith.
These were pioneers like Anita Roddick, Paul Hawken, Ben Cohen, and Gary Hirshberg. They always were the darlings of the conference circuit, sharing their stories and creating veritable folklore about building conscious companies. And, indeed, the world has benefited enormously from their creations – including the Body Shop, Ben and Jerrys, Smith & Hawken, and Stonyfield Farms.
But the person who I most wanted to know and learn from – Paul Newman – never made those appearances. Newman was an almost unwilling success story, someone who refused to share the spotlight with the marvelous community organizations that he supported. He remained behind the scenes, only stepping forward to support his preferred charities, such as the Hole-In-the-Wall summer camps that he created and that enrich the lives of so many terminally ill children.
Unlike his peers, Newman boasted an enormous brand even before he capped a bottle of salad dressing. His fame brought him accolades, attention and shelf space, first at Stew Leonards and then across the country. But it was the quality of his product line that kept people buying it – and they certainly did. Shamelessly exploiting his likeness, you could find his face on pasta sauce, salad dressing, microwave popcorn and numerous other products found in grocery stores or mass retailers. Later, his daughter Nell and her business partner, Peter Meehan (full disclosure: Peter served on the Advisory Board of my previous business, Ethos Water), joined the fray and launched the Newman's Own Organics line, a terrific set of products that have populated the aisles of Whole Foods and Wild Oats for years.
Today, Newman boasts a remarkable legacy – and not just his cinematic accomplishments. His brands have yielded almost a quarter of a billion dollars-$250,000,000-for a ton of worthwhile causes. Admittedly, his business was imperfect: I wish that he had used his marketing to educate his consumers about these charitable ventures and also that he had been more transparent about the economics of his business. Nonetheless, his accomplishments are legendary, his generosity almost limitless and his commitment always unwavering.
I am proud to consider myself one of a generation of "Newman Entrepreneurs," individuals who were inspired by his example to start businesses that blended social benefit with financial return. And I am not alone-companies like Give Something Back, Humanitas Winery, Endangered Species Chocolate, Pura Vida Coffee, Better World Books, Keeper Springs and certainly GOOD Worldwide-all take cues from Newman and his trailblazing work. Organizations like B Corporation are building the systems to widen the field of socially impactful firms. Along with his direct charitable contributions, each of these businesses and the millions of customers who purchase their goods and services every single day serve as Newman's long-lasting, constantly evolving legacies.
And why do these entrepreneurs follow his lead? Well, I can't speak for my peers and I don't want to get too sentimental. Actually, I think Newman put it best: "You can only put away so much stuff in your closet."
It just doesn't get any more Newman than that.