Articles
People Are Awesome: This Superintendent Took an $800,000 Pay Cut to Offset Budget Cuts
In Fresno, Superintendent Michael Powell is taking nearly a million-dollar hit for the good of his school district.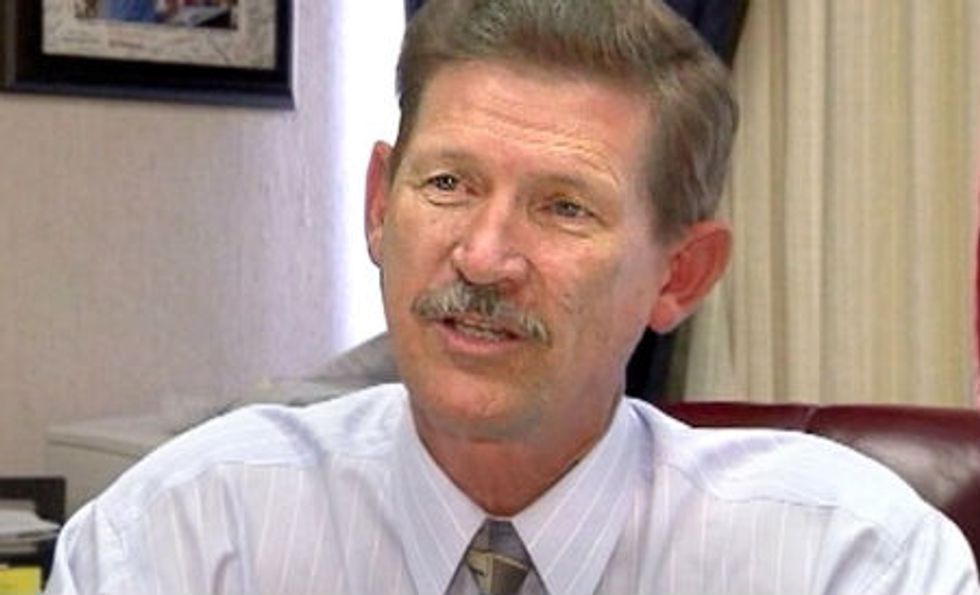 Times are tough at school districts across the country, but they're especially bad in California, where
a multibillion-dollar budget deficit
has
educators protesting
and scrambling for ways to avoid layoffs. Larry Powell, superintendent of the Fresno County school district, empathizes with his teachers' pain, which is why he's literally putting his money where his mouth is to help alleviate some of the pressures of this coming school year.
This month, Powell will "retire" for one day. He'll then be rehired to the exact same superintendent's job with the exact same duties. The only difference is that instead of earning $290,000 per year in pay and benefits, as he has in the past, he'll earn only $32,000 a year. Powell has signed on to this adjusted salary agreement through 2014, meaning he'll be saving Fresno County Schools about $800,000 over the next three years. "This takes about $830,000 and sets it aside," Powell told his local ABC affiliate. "And so if we face mid-year cuts I can have the money ready to go and it doesn't affect our employees."
---
Powell gets to have final say about where his diverted salary ends up, and he anticipates some of it going toward Fresno's preschool or art programs, both of which are facing major cuts in the coming months. Regardless of what he's forced to save, Powell stresses he's taking the pay cut for his teachers, the kids, and the community. "I've got a great retirement, I've had a great life, and the community has given to me an awful lot," he said. "How about giving something substantial back?"
Powell says at least a dozen other teachers and administrators have taken similar pay cuts for the greater good.