Articles
People Are Awesome: L.A. Writer Shaves Head to Raise Cash for Struggling Nonprofit
Writer Colleen Wainwright went bald for a program that teaches literacy to high school girls.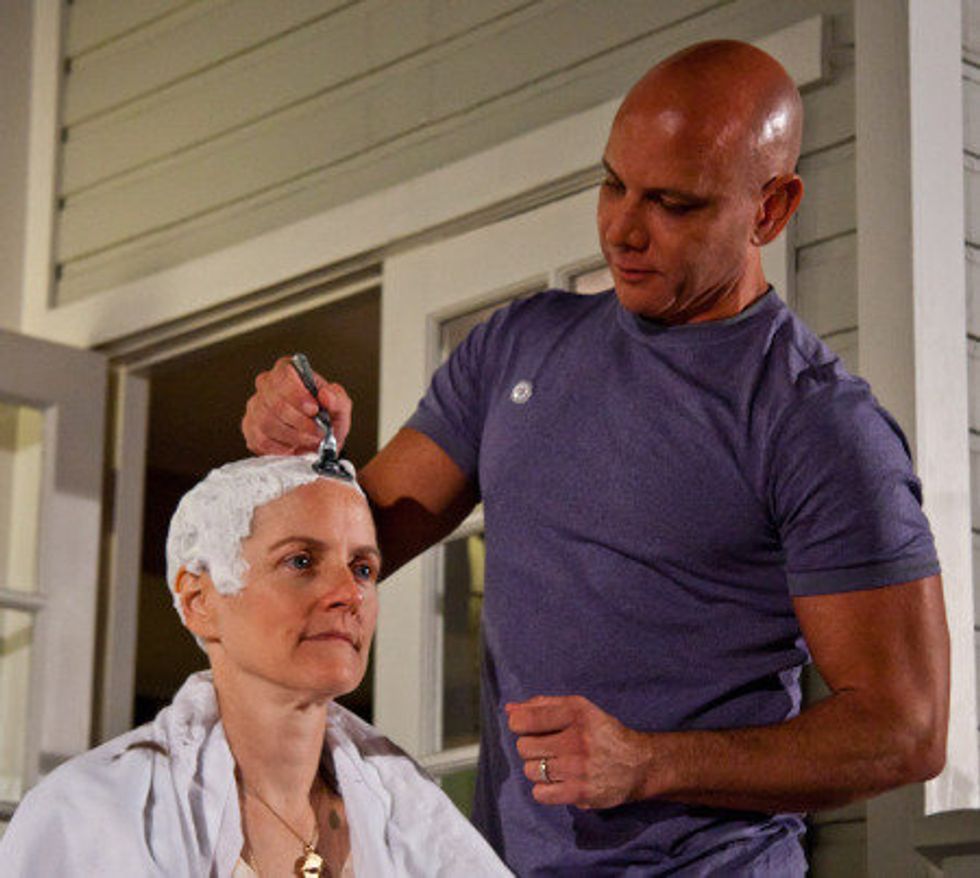 Would you shave your head on your birthday to raise money for your favorite nonprofit? Los Angeles-based writer, designer and actress Colleen Wainwright pledged to do just that if the public
raised $50,000 in 50 days
for
WriteGirl
, a 10-year-old program that teaches writing and communication skills to high school girls in low-income neighborhoods of the city. So on Wednesday, Wainwright, who's known across the web as
Communicatrix
, voluntarily turned herself into a cue ball on her 50th birthday after the effort raised an impressive $60,357.
It's easy to understand why Wainwright was willing to make such a hairy sacrifice for WriteGirl, which matches teen girls with female writers who serve as mentors. The organization also holds monthly workshops on the nuts and bolts of creative writing, publishes an anthology of the girls' work, and provides college counseling services to them. The results are impressive: 100 percent of the teen girls who've participated have gone on to college, and they are often the first in their families to do so.
---
However, thanks to the economic downturn, WriteGirl has struggled to raise the cash it needs to keep the program running. Wainwright took action because as she approached 50 she'd made the personal commitment to "not be so selfish," and through her involvement with the program she knew that "mastering the ability to write opens doors, builds self-confidence and self-esteem, and increases a girl's chances of earning a living for herself and changing the world for present and future generations."
More than 1,000 individual contributors from around the world gave an average of $57 each toward the social media-driven, and one anonymous donor agreed to match the $50,000 if the effort met the goal. After buzz grew on the web, in part thanks to Wainwright's highly entertaining blog posts and videos—Amazon.com stepped up to match an additional $25,000.
As for Wainwright, she says it's "shocking" how good she feels. "I've been telling people this is like a Reverse Samson," she says."I've finally got my power back!" And what about her hair? True to form, Wainwright's donating her locks to charity.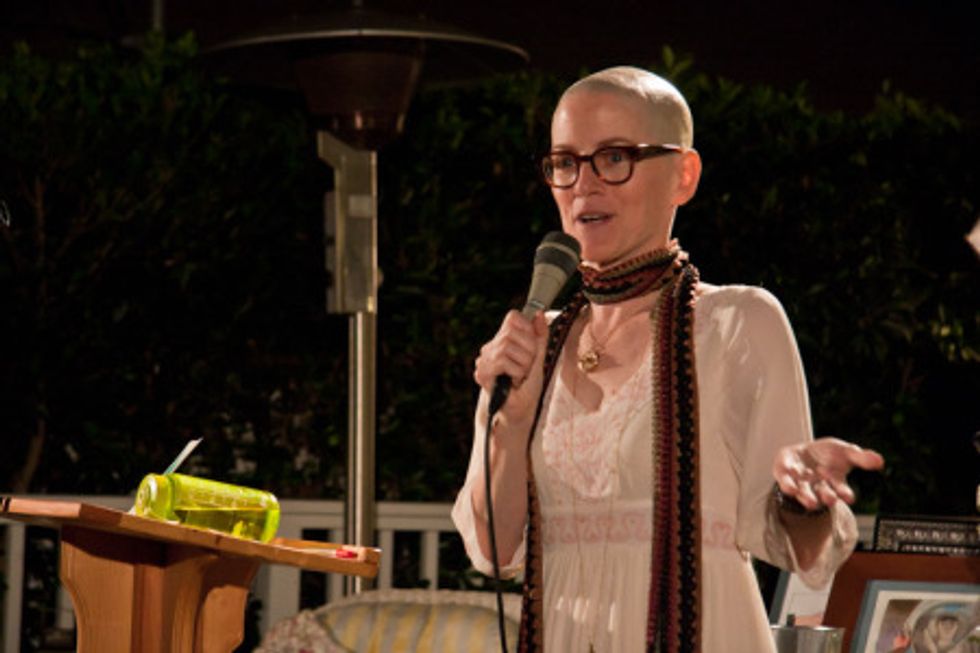 Photos courtesy of Barry Schwartz Photography