Articles
Play Me, I'm Yours: Public Pianos in New York and London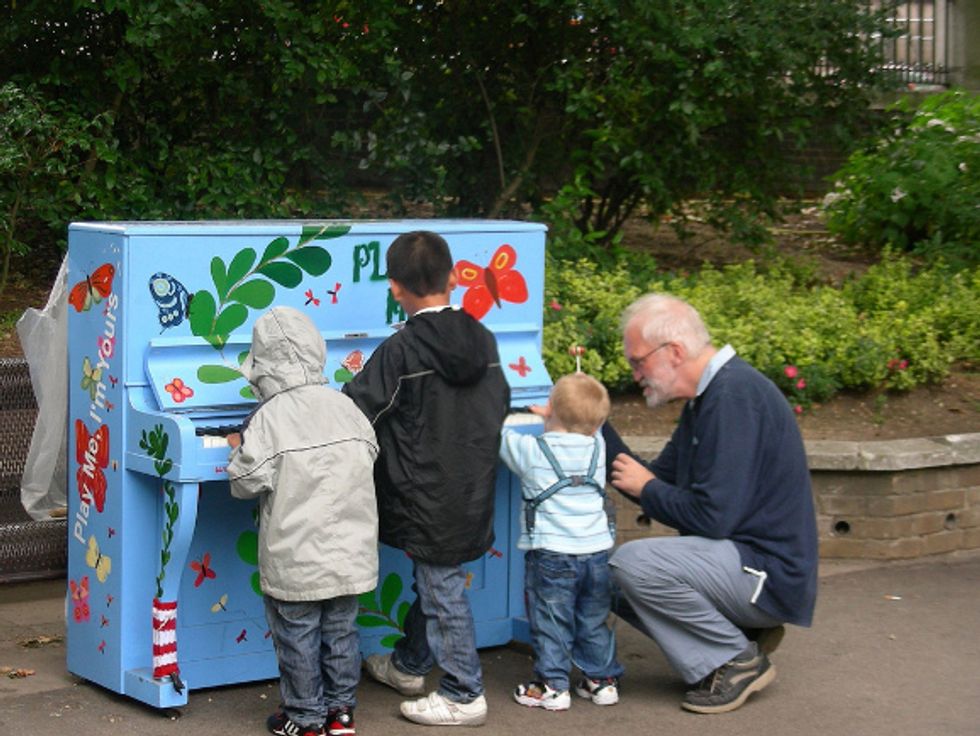 ---
Public art is great, but it's usually just a sculpture or painting you look at. The artist Luke Jerram wanted to do something more participatory. In 2008, he placed working pianos in public places around the English city of Birmingham. Each was painted with the words "Play me, I'm yours." The public pianos were a hit, and since then, Jerram has taken "
Play Me, I'm Yours
" to Bristol, São Paulo, and Sydney.
This year, from June 22 to July 10, he's bringing the public pianos to
London
and
New York City
simultaneously. They'll be installed in parks, plazas, and other public places, filling both cities with interesting new sounds. According to Jerram, past installations have "levered many hidden musicians from out of the woodwork" and from the looks of that picture, musicians-in-training like them too.
Image: outdoorspianoinlondon, a Creative Commons Attribution (2.0) image from 64699110@N00's photostream