Articles
Prettier Buses Get More Rides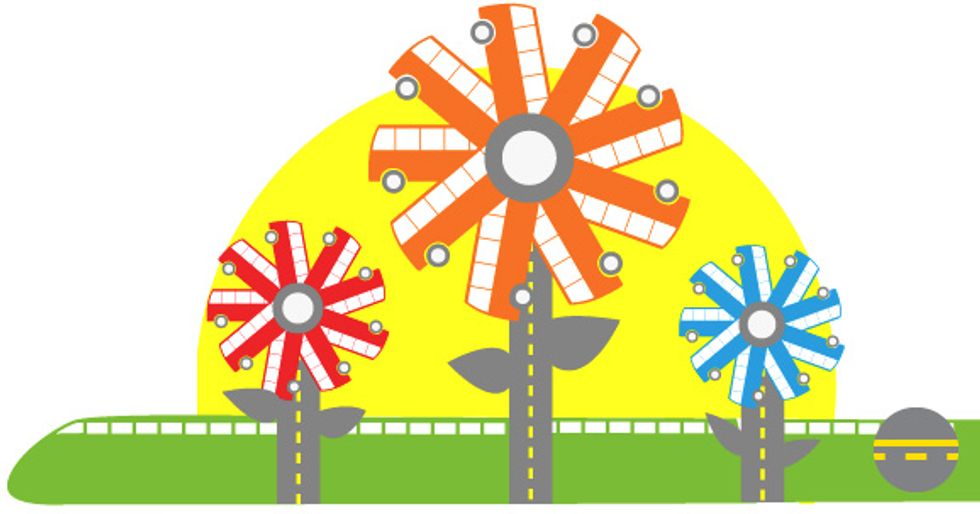 David Mocarski on the art of attracting people to public transit
Mocarski and his students are hoping to change the way Los Angeles thinks about public transportation-by making it more user friendly.
GOOD:
From a design perspective, what challenges do you face in the public-transit space?
DAVID MOCARSKI:
In Los Angeles, we're trying to cultivate something very new, because you have a city that was born of the car, by the car. "I want my personal cocoon," you know? "I don't want to be out there in the public." You're redesigning not only the experience, but you're actually redesigning the user.
G:
How do you lure those people who haven't given public transit a chance?
DM:
I think it's about making each stop as inviting as possible. And if people could accomplish other things in their day, at those stations or places nearby, that will certainly help.
G:
So, cosmetic changes have a real impact on how people view public transportation?
DM
: I think so. The way information is delivered can make a difference. It did two years ago, when we packed up 14 students and two instructors to open an art studio in Berlin. They were all in awe with the public transportation, saying, Why don't we have stuff like that? I think it's about accessibility, delivering a service to the broadest audience in the freshest and most accessible, aesthetically pleasing way.
David Mocarski is the chair of environmental design at Art Center College of Design.

---