Articles
Project: Illustrate the News
Calling all artists! We're challenging you to illustrate the news.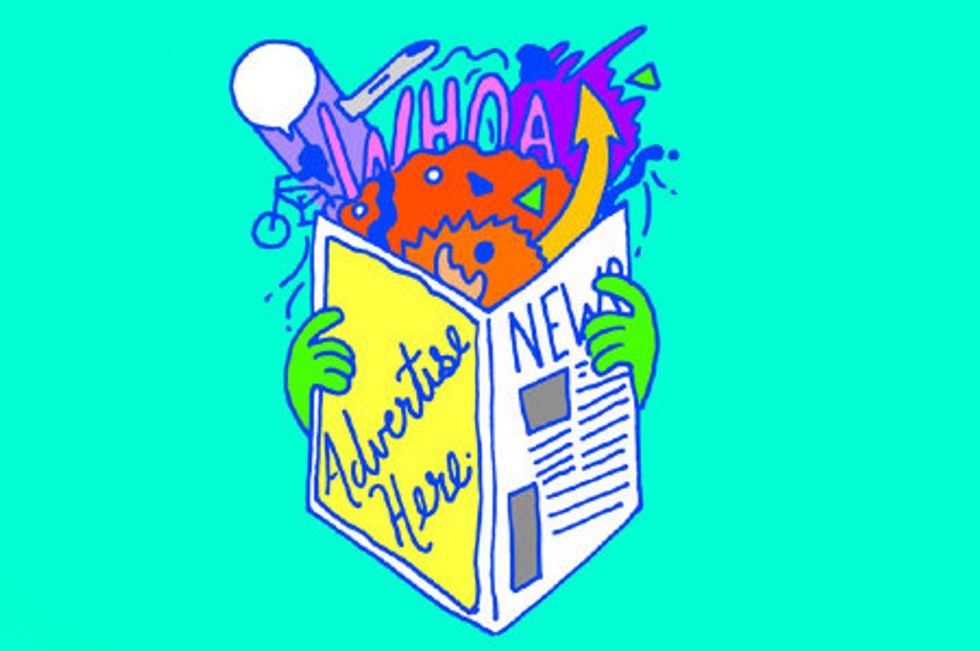 If you're like us, you read a lot of news online. So we thought we'd challenge you creative folk to visually interpret something going on in the news. So grab a pencil, Sharpie, mouse, or finger paint and get creative.
the OBJECTIVE

What would a news site look like if it could only use images and art to depict news stories?

---
the ASSIGNMENT
Send us a local, national, or international news story, deconstructed into images. You can use any medium—a doodle, panting, illustration, infographic, pie chart, you get the idea. Don't forget to cite your source.

the REQUIREMENTS

Please submit your design here—as a JPG image, 450 pixels wide, and less than 1 MB in size. The deadline is noon PST on Friday, September 30. The winner will receive a GOOD T-shirt and see their infographic displayed on GOOD.is.