Articles
Project 003: Newspaper 2.0
The ASSIGNMENT Draw on or otherwise alter the front page of a newspaper. The SOURCE MATERIAL Your local...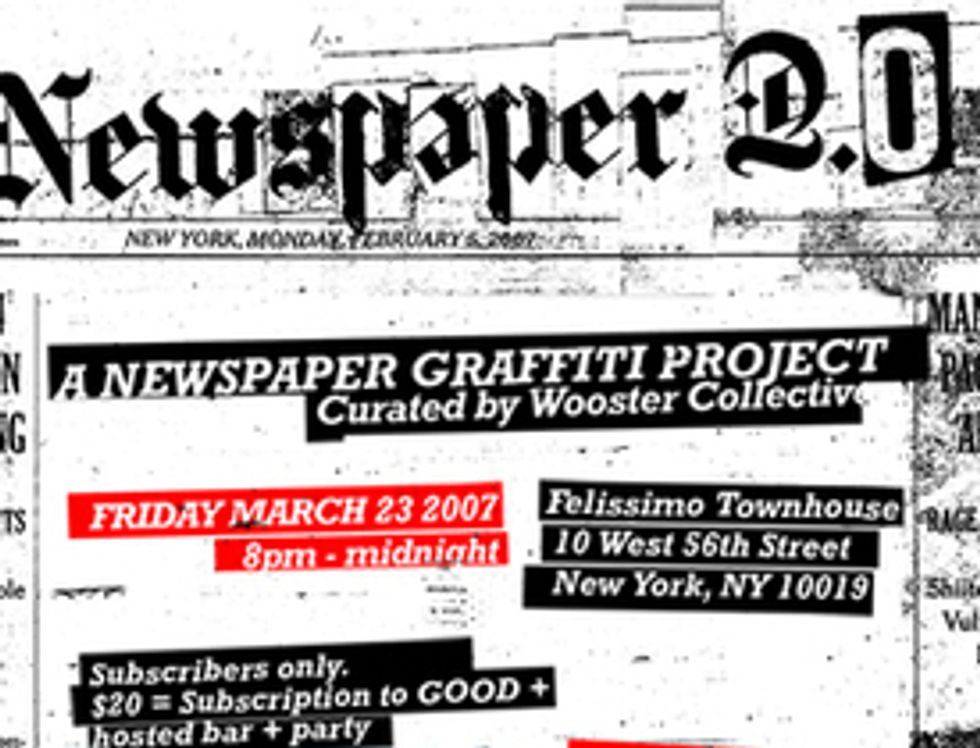 ---
The ASSIGNMENT
Draw on or otherwise alter the front page of a newspaper.
The SOURCE MATERIAL
Your local newpaper.
The REQUIREMENTS
Use only the front page, as little or as much of it as you'd like. The rest is up to you.
The DETAILS
The modern newspaper originated more than 400 years ago from handwritten letters passed between merchants disseminating information about warfare, weather conditions, and the economy. Much like the ongoing web revolution, it began with a desire to stay connected and share information.Unfortunately, the modern newspaper is strugg-ling to survive.Printing press technology is quickly losing ground to more responsive collaborative networks-built on the small contributions of millions-while blogs, news aggregators, and citizen journalists are increasing the rate at which we interact with our surrounding world. But, like Thomas Jefferson,we cannot imagine a world without the newspaper and its iconic headlines, finger-staining ink, and comforting Sunday editions.In an effort to help the newspaper stay relevant, this issue's good project is injecting a bit of new media into the old. Your assignment: Alter the front page of your local newspaper. Add your own depth and commentary to the day's news. Show us what you see that others don't. Use it as a canvas. Doodle on it when you're bored. Interact with it. Build on it. Make speech bubbles. Draw goatees. Whatever your little heart desires. It's entirely up to you.
To PARTICIPATE
Email before and after photographs - hi-res jpegs - of your newspaper to
projects@goodmagazine.com
. Use your digital camera (unless you've been blessed with a gigantic scanner) and make sure the entire page is in frame.Submissions will be displayed online in an interactive gallery (which will be appear on this page in the coming days), and a select group of submissions will be chosen for an upcoming exhibition with the Wooster Collective in New York City.
Illustrations By Anthony ListerWords By Rudy Adler