Articles
Report Backs Up the Idea That College Shouldn't Be the Goal
You won't need a B.A. in anthropology to be an electrician or a dental hygienist.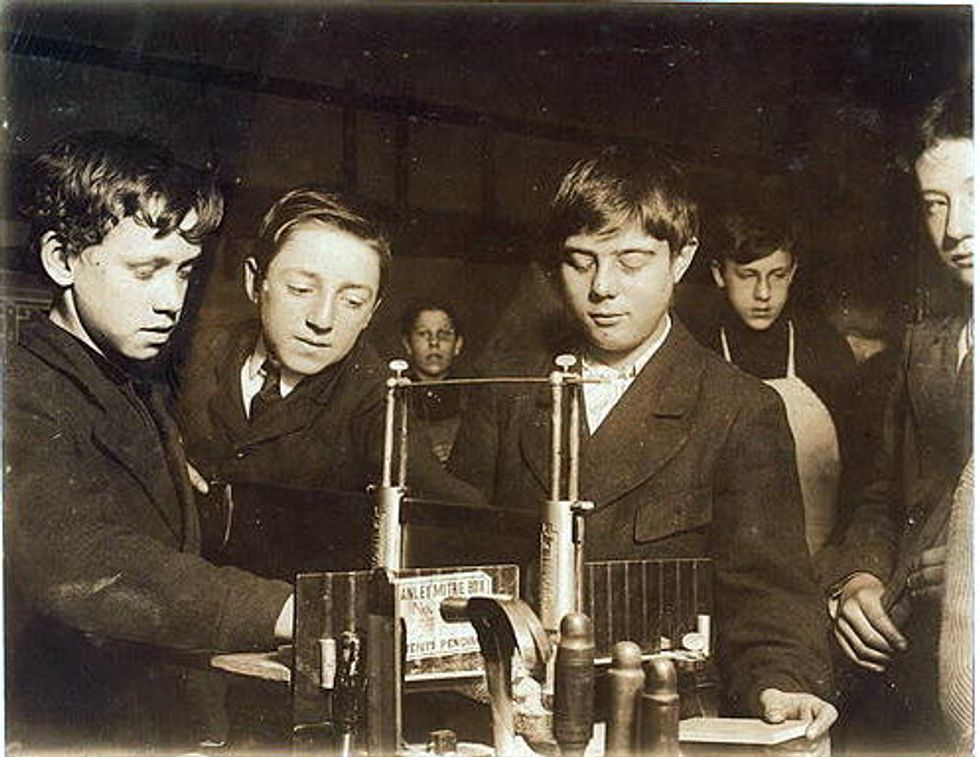 Is President Obama's laser-like focus on students going to and graduating from college all wrong? According to a team researchers out of Harvard, yes. The just-released "Pathways to Prosperity" (
PDF
) report claims that instead of making college the ultimate goal, students actually need vocational education for so-called blue collar professions. Why? That's where the jobs of the future are.
Forty-seven million new jobs will be created by 2018, and although almost two-thirds will require some education beyond high school, they won't all require a college degree. Some of the fastest growing jobs—like construction worker, electrician, dental hygienist, police officer, or home health care aide—only require vocational certificates or specialized training. And, even though some of those positions don't carry much social prestige, 27 percent of current blue collar work actually pays more than many jobs that require bachelor's degree.
---
The report also raises the point that our narrow-minded focus on college might make more kids drop out of high school. Students who aren't interested in college—or aren't sure what they want to study when they get there—aren't always fully engaged in school.
The study says the solution is for American schools to move to a more European model where students get career counseling and skill-building job opportunities in middle school. Then, a career path—whether it's being a doctor or a medical technician—should be identified in the freshman year of high school, and an educational plan that aligns with the goal should be designed.
It makes sense to shift our education system to make sure kids are indeed equipped with both tangible skills and academic knowledge, but there are some inherent dangers to strategically putting students on either a college or a vocational career path.
One, sexism and racism could potentially play a role in which students are steered in certain directions. Would students of color and girls be disproportionately be put on vocational tracks or told that becoming a doctor or lawyer is too hard—or that being a scholar at Harvard is beyond their capabilities?

Two, the same 14 year-old freshman that swears up and down that he's going to be a mechanic and learn how to pimp someone's ride, might actually decide, as a high school senior, that he wants to be a lawyer. The system would have to be flexible enough to allow that student to move between the two tracks.


What's clear from this study—and from the countless other voices that have advocated vocational education—is that something does need to shift in the way we educate youth and prepare them for the jobs of tomorrow. On that point at least, President Obama and the study authors agree.
photo by Lewis Hine, 1874-1940, photographer. [Public domain], via Wikimedia Commons