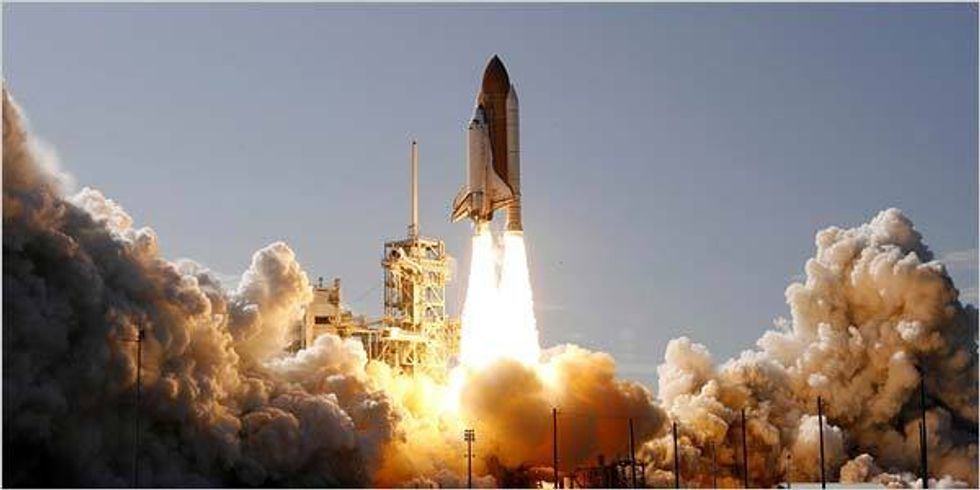 ---
In The Magnetic Fields' song "
A Pretty Girl
," Stephin Merritt sings, "I'm so in love with you girl, it's like I'm on the moon / I can't really breathe but i feel lighter..."
If that sounds like a pretty accurate description to you, you may want to start saving up. For 2.3 million dollars, a Japanese firm
will blast you and your soul mate 62 miles into space to exchange your wedding vows
in a zero-gravity environment.
Cold feet? No kidding-it's
-455 degrees
out.
Photo via the
New York Times