Santa Uses Sign Language to Give This Little Girl a Wonderful Holiday Moment
Get ready to be teary-eyed in about 40 seconds.
12.09.15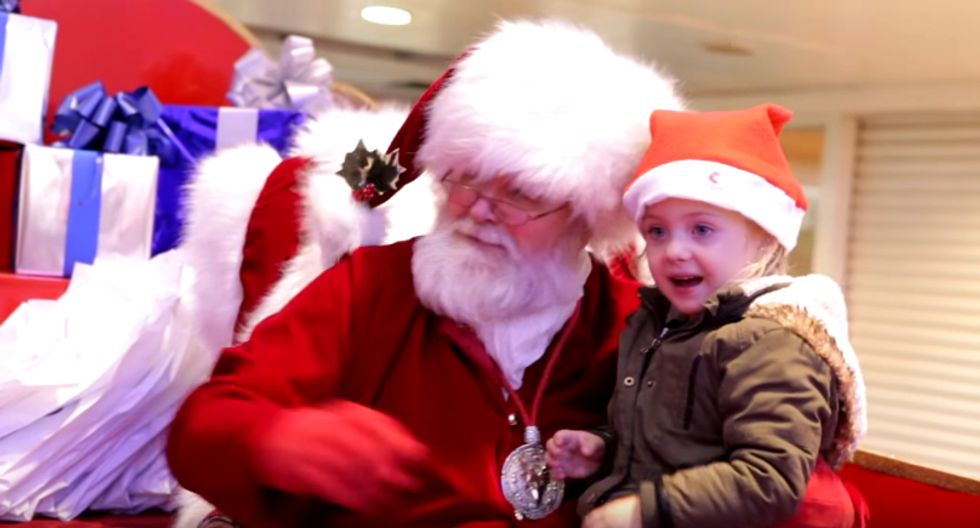 The mall Santa is a staple of the holiday season and often associated with exhausted parents trying to get their screaming children to smile for a picture that can be shared with family and then immediately forgotten. But that was not the case with this Santa in England. According to the YouTube video, the little girl on his lap "struggles to communicate with speech and language," so Santa asked her mom if she knew sign language. When he found out she did, Santa began signing to her and asked her if she wanted a doll for Christmas. Her joyful reaction has touched people around the world.
---
Articles