Articles
Sears Tower to Get Turbines, Finally Harness Windy City's Potential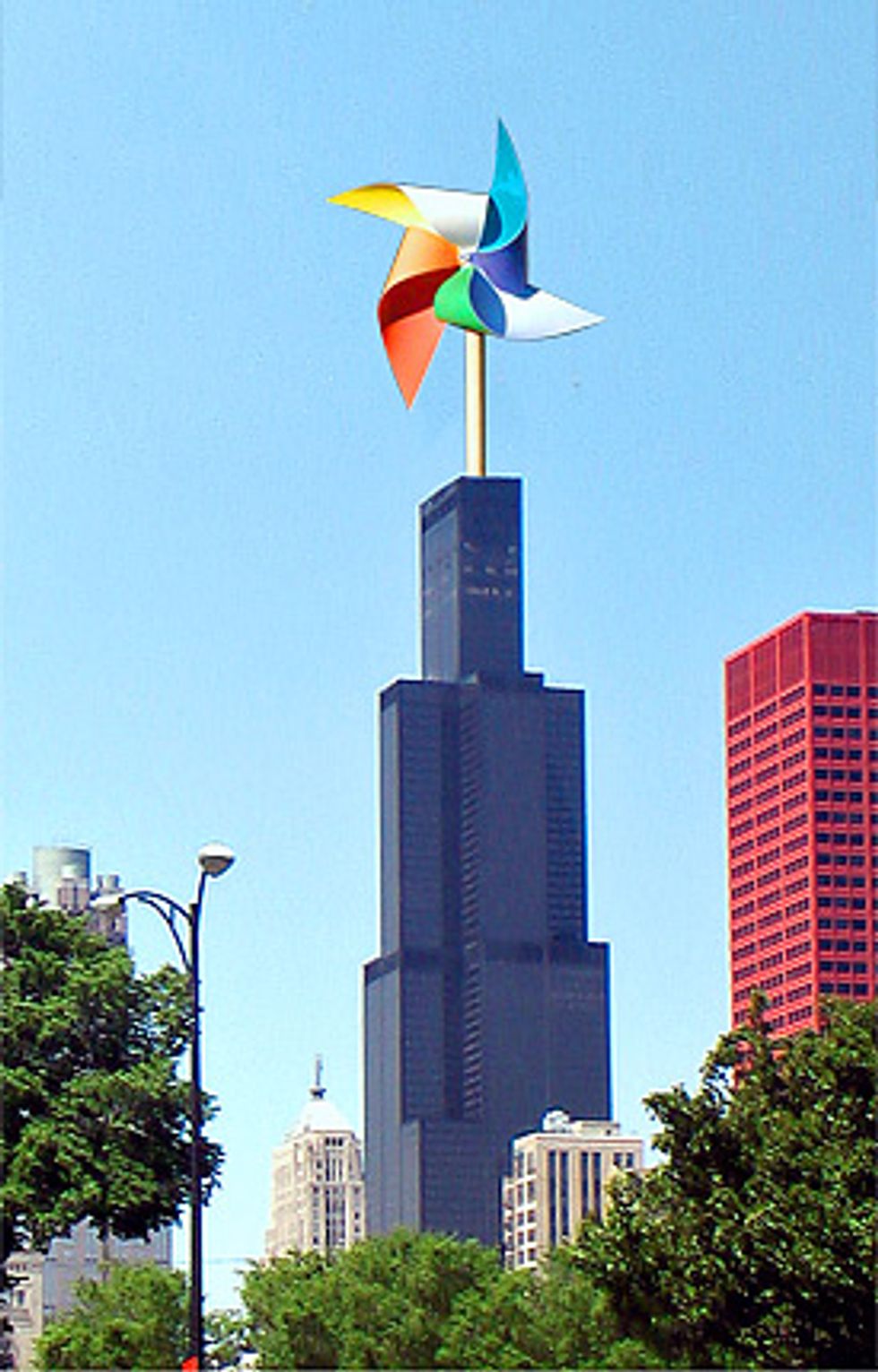 ---
First off, just to clear the air, the Windy City isn't so named on account of actual wind per se, but because of Chicago's blow-hard politicians, the mercurial nature of its press, and, apparently,
its rivalry with neighboring Cincinnati
. Second, while the Sears Tower
is getting outfitted with wind turbines
, said outfitting won't likely resemble the amazing rendering on the left (tears).However,
according to The New York Times
, a $350-million renovation of the largest skyscraper in Western Hemisphere will allow the building to generate (almost) all of its own power.
The building's owners, leasing agents and architects said Wednesday that they are literally taking environmental sustainability to new heights with a $350 million retrofit of the 1970s-era modernist building - and the turbines are only the tip of the transformation. The plan, to begin immediately, aims to reduce electricity use in the tower by 80 percent over five years through upgrades in the glass exterior, internal lighting, heating, cooling and elevator systems - and its own green power generation.
While the turbines are more emblematic than essential in this instance, they will perform a vital service. That is, given that buildings are among the most significant contributors of greenhouse gas emissions, the apparition of wind turbines atop one of the largest of them communicates that a major architectural shift can (and will) take place in the coming years.