Articles
Shaking It Up
Burgerville's cheap and organic fast food is changing the way people eat on the run.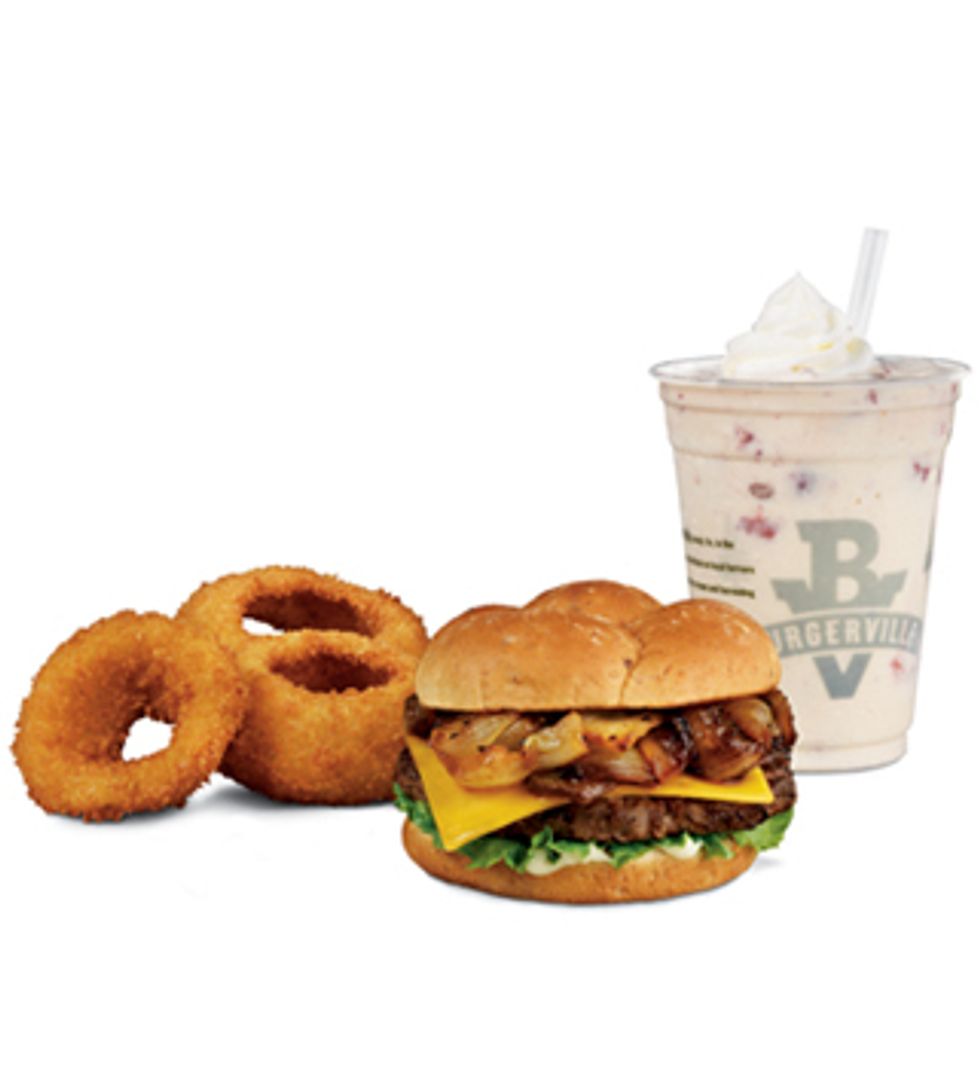 ---
If healthy fast food
seems like an oxymoron, you haven't been to Burgerville, a chain of 39 Pacific Northwest fast-food restaurants. Burgers here ($1.09) are made from local grass-fed and antibiotic-free beef. The eggs on breakfast biscuits ($1.89)? They're from cage-free hens that have never been treated with antibiotics. Salads are more Chez Panisse than McDonald's: mixed greens topped with smoked salmon or Oregon hazelnuts ($5.29). Even desserts and sides rely on seasonal, local ingredients-blackberry milkshakes are only available mid-summer, as are the hand-cut buttermilk-battered onion rings made from onions grown in Walla Walla, Washington.The family-run company also derives 100 percent of its electricity from wind power, recycles used canola oil into biodiesel, and last year began offering its hourly employees a $15-a-month health-care plan. Though Burgerville's commitment to high quality food and sustainability hasn't boosted prices-the average check is $7-the company is making money. Since 1995, sales have increased by four to eight percent annually.
LEARN MORE
burgerville.com
SOUNDS DELICIOUS
Looking for a Burgerville near you? Sadly, CEO Tom Mears has no plans to expand beyond Washington and Oregon.