Articles
Singing on the Street Corner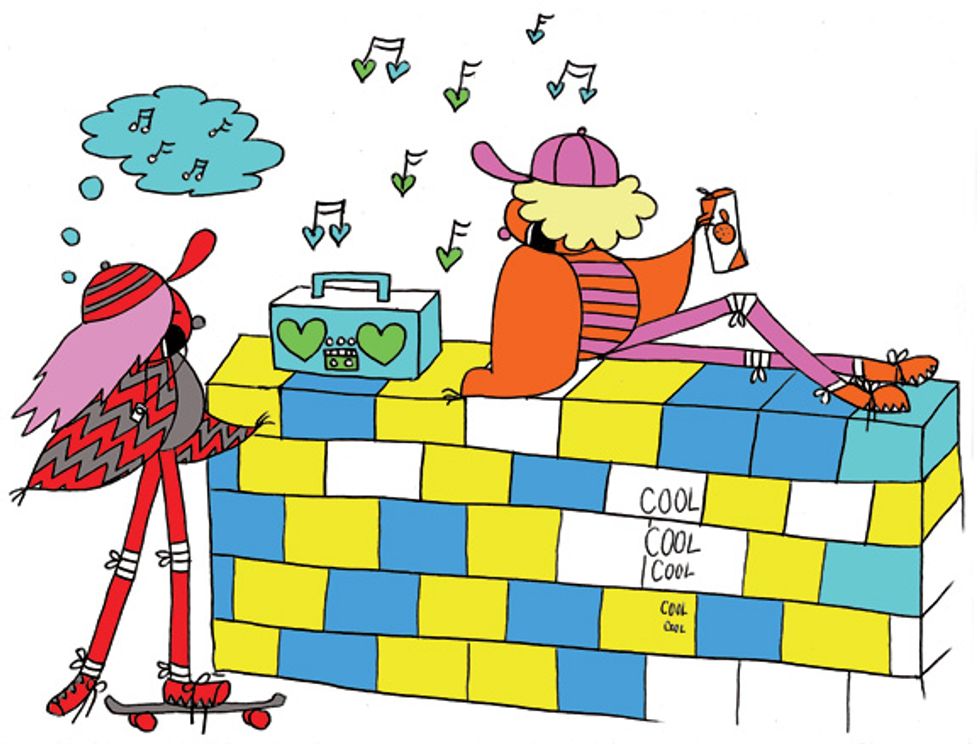 ---
\n
There are an
endless number of songs about cities: The recordings of "Sweet Home Chicago" and "New York, New York" could fill a warehouse.

But what about blocks, liquor stores, local bars, and subway stops? What about that alley behind the apartment, or that sandwich shop at the bottom of the hill?


Here is our attempt at a hyperlocal playlist. These certainly aren't the only 10 songs about neighborhoods, but they're good ones.

French Quarter, New Orleans, Louisiana\n
"Jackson Square," Mason Jennings
Anyone who says that life is clear / Has never seen a mirror / Or been to Jackson Square\n
Big Sur, California\n
"California Saga (Big Sur)," The Beach Boys
Where bubbling springs from the mountainside / Join the Big Sur river to the oceanside / Where the kids can look for sea shells at low tide\n
Silver Lake, Los Angeles, California\n
"From Silver Lake," Jackson Browne
Early today as I watched while the skyline was shaking / I heard a rumbling / Early today the mechanical city was waking\n
Harlem, New York, New York\n
"I'm Waiting for the Man," The Velvet Underground
Up to Lexington, 125 / Feel sick and dirty, more dead than alive\n

Penny Lane, Liverpool, England\n

"Penny Lane," The Beatles
Penny Lane is in my ears and in my eyes / There beneath the blue suburban skies\n
Downtown Belmar, New Jersey\n
"10th Avenue Freeze-Out," Bruce Springsteen & The E Street Band
From a tenement window a transistor blasts / Turn around the corner things got real quiet real fast / She hit me with a Tenth Avenue freeze-out\n
Marcy Houses, Brooklyn, New York\n
"Brooklyn's Finest," Jay Z featuring Notorious B.I.G.
Brooklyn represent / Y'all hit the floor / Ya crazy, think a little bit of rhymes can play me? / I'm from Marcy, I'm varsity, chump, you're JV\n
Camden Town, London, England\n
"Mornington Crescent," Belle & Sebastian
Mornington Crescent / I think of you / Rain in the southeast / Men feeling blue / Men with their bowlers / Kids with their spats / Ladies with chauffeurs / Dogs wearing hats and jackets \n
Downtown Campbell, California\n
"Roots Radical," Rancid
Took the 60 bus / out of downtown Campbell… All the punk rockers and the moon stompers/are out on the corners / where they sparing for change\n
Downtown Houston, Texas\n
"If You Ever Go to Houston," Bob Dylan
If you're ever down there / On Bagby and Lamar / You better watch out for / The man with the shining starThis article first appeared in GOOD Issue 19: The Neighborhoods Issue. You can read more from the issue here, or find out what it's all about by reading the introduction.Illustration by Jesse Spears.
\n