Articles
Sobi: A Leaner, and Maybe Smarter, Bike-Sharing System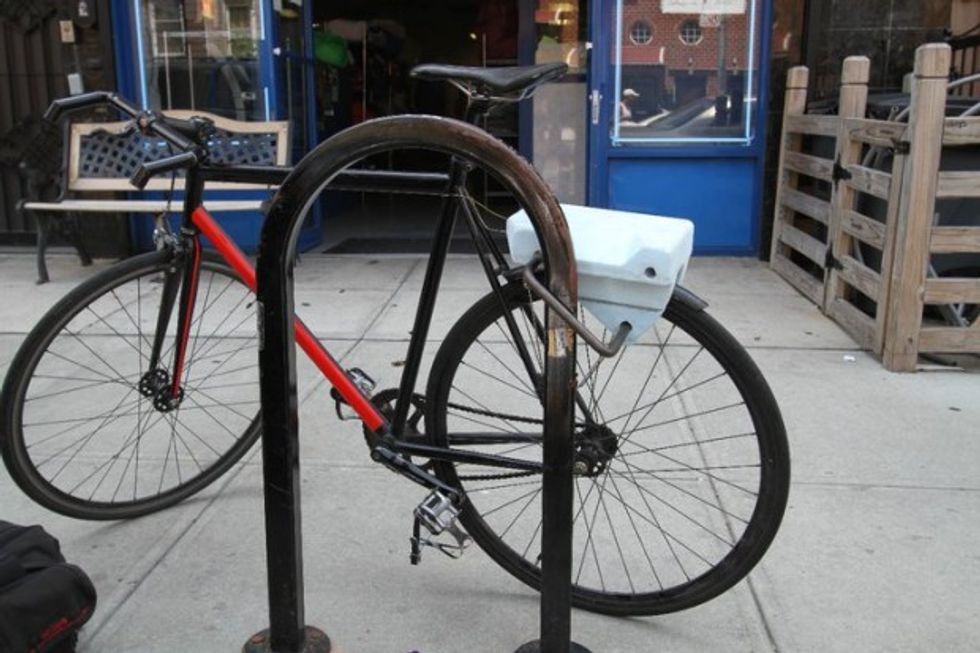 If you stripped an urban bike-sharing system down to its bare essentials and tossed in a healthy dose of technology, you might end up with
SoBi
, the "social bicycle system."
SoBi uses a gizmo that fastens to the back of any bike and functions as a lock, a GPS unit, and a bike computer. With a SoBi account, you can use a mobile app (of course) to find an available bike nearby. When you're done, you just lock it to an existing bike rack where someone else can pick it up. Without the need for a fleet of custom bikes and a network of special docking stations, SoBi can be set up, the company claims, "at approximately one-third the cost of existing systems."
---
How well it will work remains to be seen, but we should know soon. A pilot program will launch in New York City this fall.