Articles
Stop Shrinking Cities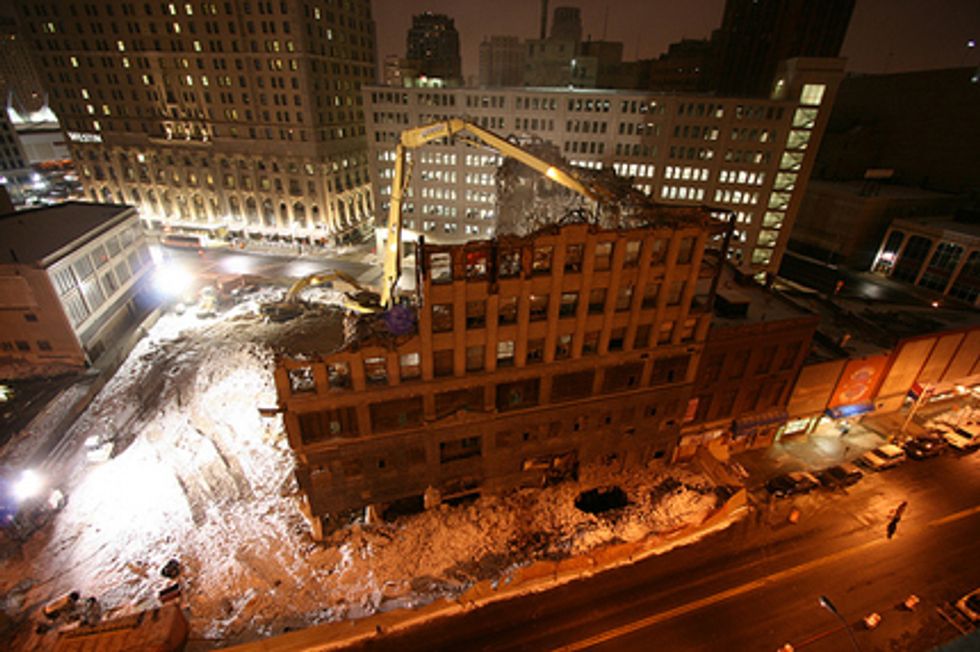 We've talked with some admiration about people who advocate the responsible shrinkage of sprawling cities (like
this piece by Dan Kildee
), but at Planetizen Roberta Brandes Gratz argues that demolition is the easy way out, but to truly rejuvenate a city,
planners must invest in renovating and rebuilding
:



Demolition money is easy to come by, often CDBG money provided by the federal government. Demolition contracts are simple, often big and, of course, given to the familiar cast of politically well-connected characters. Mayors get photo ops with local headlines about cleaning up blighted districts. Area residents are thrilled to see the rats and garbage gone, clueless of guaranteed continued decay unless something positive is added.

In contrast, one community rebuilder notes, "You are always penalized when you go to renovate. No one has to put up half the money for demolition." Money for stabilization and/or renovation has to be patched together from multiple sources. Lenders don't like the look of dilapidated old buildings, even if they are historic and architecturally beautiful. They do, however, understand demolition and formulaic building projects.





Read the full article here at Planetizen.

Photo, by Flickr user ChrisMRichard, via Planetizen.


---