Articles
Student Loan Woes? Tell Arne All About It
It's education week at the White House and they're bringing out the big guns. Yesterday, Colin Powell talked...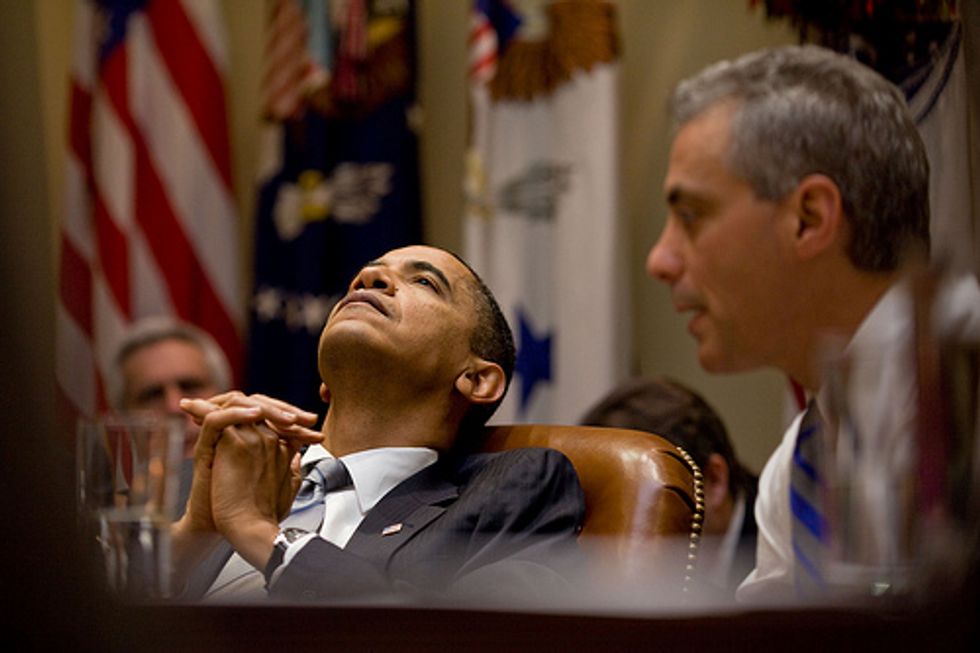 ---
It's
education week
at the White House
and they're bringing out the big guns.
Yesterday,
Colin Powell talked about the high school dropout rate
(he termed the nearly 1 in 3 that fail to graduate a "moral catastrophe"). And this morning, Arne Duncan took to
Morning Joe
to talk Race to the Top politics and encourage high schools to compete for
President Obama to be their next commencement speaker
.
Obama has set a high bar: "By 2020, this nation will once again have the highest proportion of college graduates in the world."
But how to get from here to there is complicated business. The Chronicle of Higher Education has a
sobering chart that outlines what each state would have to do in order do it
. California, for instance, needs 1,518,414 additional college degrees to reach the goal. Not the least of which is actually making college affordable.
On that note, today at 5:30 PM EST, Education Secretary Arne Duncan and Domestic Policy Director Melody Barnes will host an online video chat to talk about all things
student loan reform
. The conversation will be
streamed here
and also on
Facebook
.
Make your voice heard.
Photo
via
The White House's
Flickr Photostream
.