Articles
Students of Change
Six Middlebury students are bringing protests into the modern age.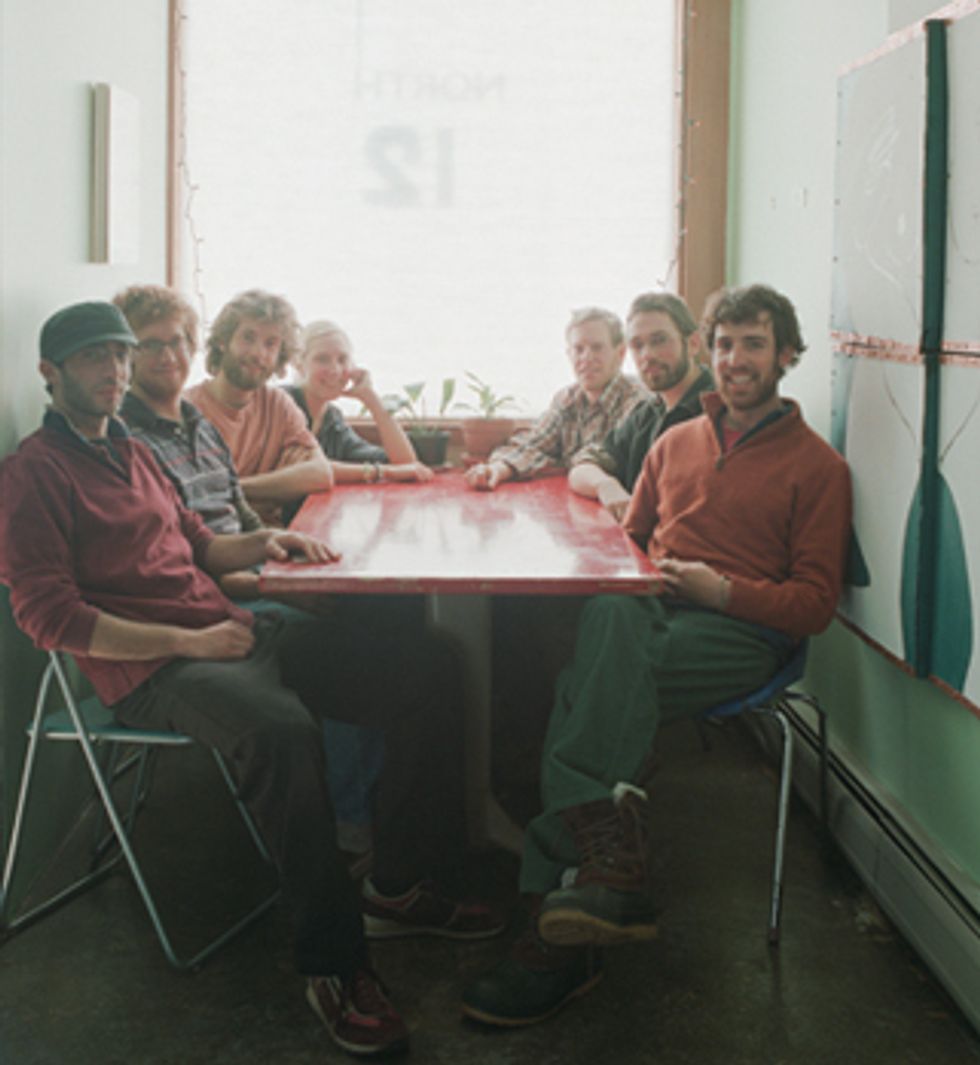 ---
The days of
Washington-storming student protest seem long gone. With cynicism trumping earnestness just about everywhere, student activism has faded to the periphery of the national consciousness, often viewed as little more than an indulgence of youthful angst.But a student-run protest that aims to mobilize tens of thousands of people in response to a seminal issue of our time could change all that. For the past seven months, six Middlebury College seniors, Phil Aroneanu, Will Bates, May Boeve, Jamie Henn, Jeremy Osborn, and Jon Warnow (all 22 or 23) have been planning a national day of action, called Step It Up 2007. The group hopes the demonstrations, taking place April 14 in 49 states (sorry South Dakota), will convince Congress to mandate an 80 percent reduction in carbon emissions by 2050.The campaign's public face is the author Bill McKibben, who has written extensively on global warming-he recruits demonstrators on the environmental website Grist. But Step It Up's grunt work gets done in a solar-paneled office in Burlington, Vermont, where the students are coordinating more than 600 groups of demonstrators. "A little rally with a couple hundred people might not feel big for each individual organizer," says Aroneanu. "But when you can communicate with hundreds of other groups doing the same thing, the power of this really hits home."\n\n\n
Quote:
We want to find strength in local actions.
The Step It Up founders spent time in college taking part in local climate-change actions, like a five-day hike across Vermont last summer. In October, they approached McKibben about doing something bigger. He proposed a national day of action and the Step It Up crew ran with the idea, applying for grants and cold-calling churches and environmental groups around the country. "We want to find strength in local actions," says Warnow. "We're going to say 'Hey, here we are, we're your constituents, and there are six hundred other groups like us across the country.'"The demonstrations are as nontraditional as they are diverse. In New York City, thousands will march across five New York City bridges wearing blue, to symbolize rising sea levels. In Wyoming's Wind River Mountains, mountaineers will climb the state's highest peak and ski down a shrinking glacier. And in the Burlington office, members of the Step It Up team will be handling last-second emergencies, talking to reporters, and posting updates from protesters nationwide on the web.Totally internet-based, Step It Up is a sort of wiki-protest. But on April 14 it will play out the old-fashioned way, in local demonstrations designed to grab the attention of individual lawmakers. "There are millions of people out there with latent anxiety about global warming," says Warnow. "It just needs to be tapped for there to be large-scale action."