Articles
[Updated: Voting extended to July 11] Check out the 25 top dogs that show how awesome it is to adopt from shelters. Vote now for your favorite pooch!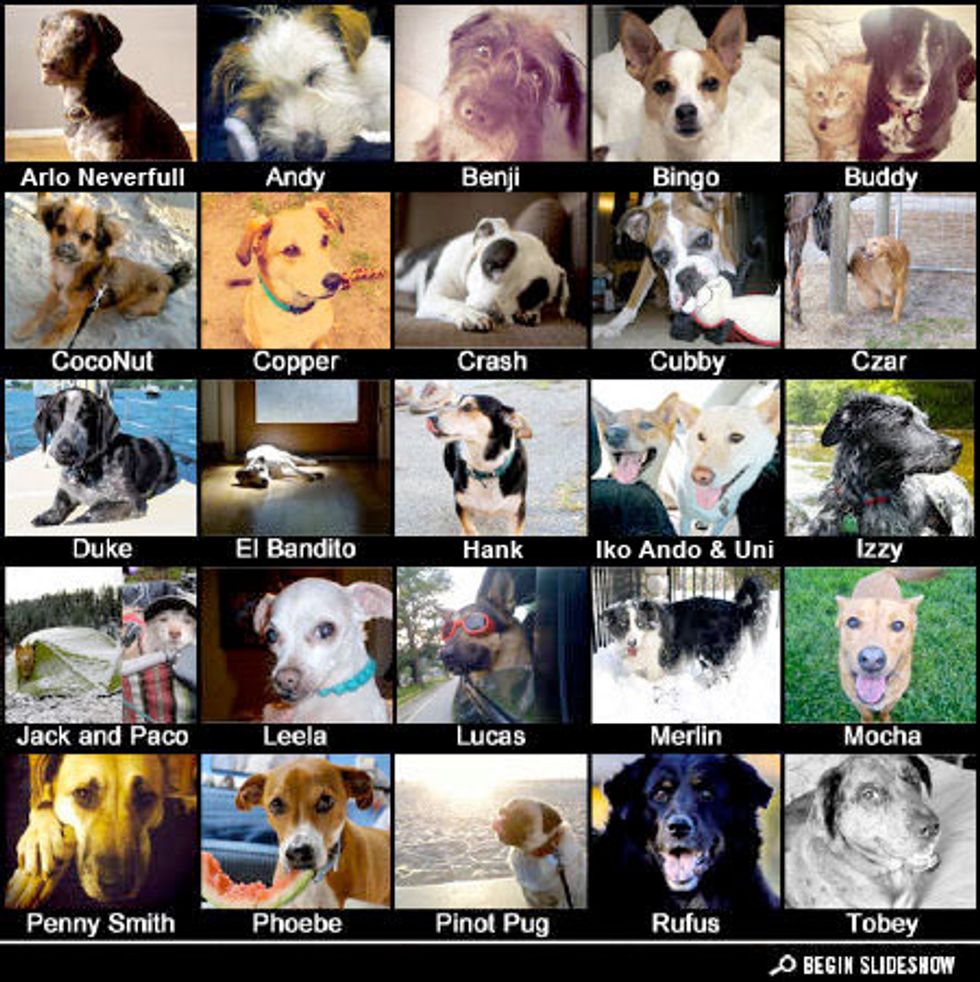 This post and contest is in partnership with Focus Features
[Updated: Voting extended to Monday, July 11]
---
The new movie Beginners, in select theaters now, is the inspiration for our Best in Show Dog Photo Contest. Cosmo, a Jack Russell terrier, was a shelter dog before landing a starring role alongside Ewan McGregor. In the movie, Cosmois always there to lend a thoughtful ear to Ewan's McGregor's questions about life, love, and loss. So we asked you to lend a helping hand to adopted dogs like Cosmo by sharing pictures that show how awesome and irresistible shelter dogs can be.
We received hundreds of submissions and even though every dog is a winner, we could only pick 25 to feature. Click above on the picture mosaic to learn more about the top 25 pooches submitted by the GOOD community—and don't forget to vote by July 11 for your favorite dog!
The three dogs with the most votes will win a prize pack including a personalized sketch by Mike Mills, the writer and director of the new movie Beginners.
[youtube]http://www.youtube.com/watch?v=IzXkBZc-kX8