Articles
Calling all rescue dog owners: Help raise awareness for animal adoption—and show how awesome dogs from shelters are—by sending us a snapshot.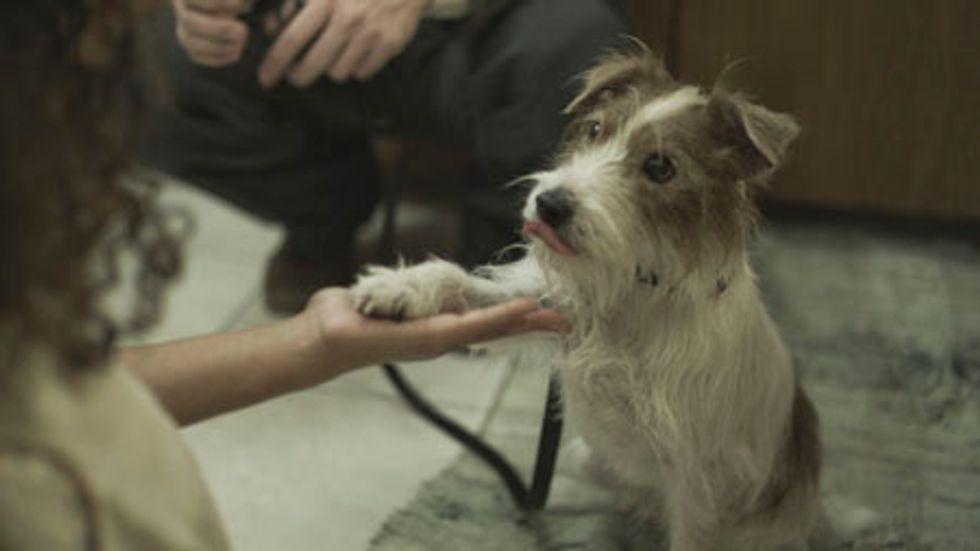 ---
This post and contest is in partnership with Focus Features
GOOD and the new movie Beginners are partnering to bring you the Best in Show Photo Contest to help raise awareness for pet adoption. The little guy above was our inspiration.
Out in theaters now, Beginners stars Ewan McGregor, Christopher Plummer, and Mélanie Laurent, but the real scene stealer is their adorable canine co-star Cosmo, a Jack Russell terrier. Cosmo's expressive puppy dog eyes are one of the most memorable parts of the movie—he uses them to converse and bond with McGregor through some of life's befuddling, serious, and transformative experiences. (Click below to watch the trailer and you'll see what we mean about their conversational bonding. Seriously, could this dog be any cuter?)
[youtube]http://www.youtube.com/watch?v=IzXkBZc-kX8
Cosmo inspired our contest because before he had a home in the movies, he was a rescue dog in an animal shelter. He was eventually adopted by Hollywood animal trainer Mathilde de Cagny. Beginners director Mike Mills is a passionate supporter of dog rescue (and the proud owner of several himself), so he knew he found the perfect pooch to help bring heart to his movie.
Click on the video below for contest details and a personal invitation from Mills to submit your photo:
Contest Info
From June 13 through June 27, we're inviting you to submit a picture of your rescue dog and help show how rewarding adopting a dog from a shelter can be. If you're like every proud dog parent we know, you've got plenty of adorable pictures of your four-legged best friend, so share one with us and help raise awareness for pet adoption!
Plus, the three entrants with the most votes from the GOOD community will receive the grand prize:
\n
A personalized sketch of their dog by illustrator and Beginners writer/director Mike Mills\n
A copy of the book "Drawings From The Film Beginners" signed by Mills
A Beginners movie poster signed by Mills and Ewan McGregor
A GOOD T-shirt
A year subscription to GOOD magazine
\n
The American Society for the Prevention of Cruelty to Animals (ASPCA®) estimates that 5 to 7 million animals enter shelters every year across the country, and approximately 3 to 4 million are euthanized. Adopting rescue animals can be life saving and helps support humane care programs. To find a shelter near you and learn about the ASPCA's programs, click here.
And don't forget: help spread the word about the importance of shelter adoption today by showing how irresistible and awesome rescue dogs like yours are. Click here for contest rules and information. Enter now!