Articles
Teaching 9/11: A Decade Later, What Do Textbooks Say?
Teachers are taking many different approaches to constructing lesson plans for students who weren't even born in 2001.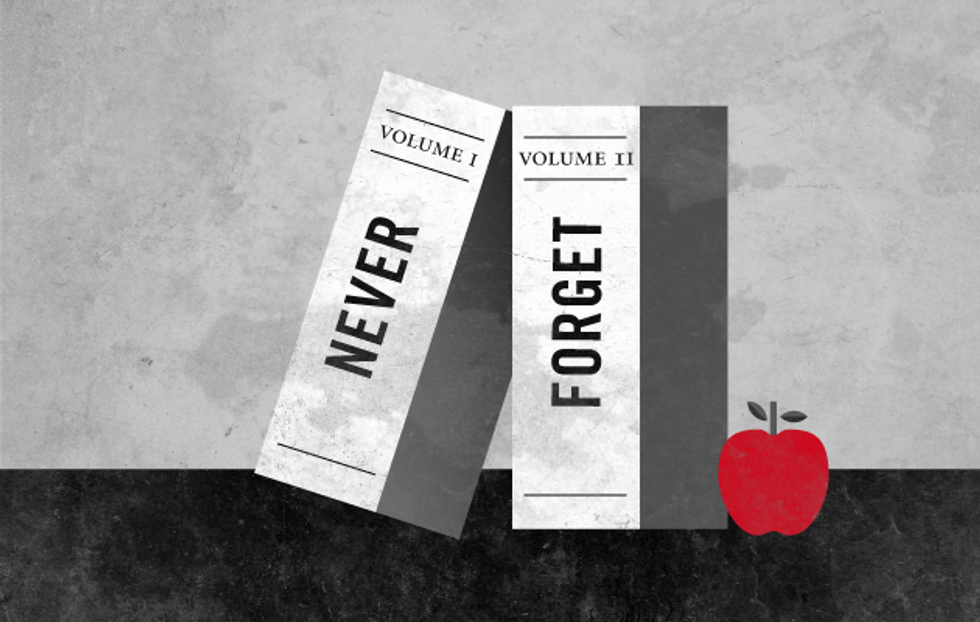 For educators, figuring out how to approach such a defining day in American history isn't exactly the easiest task. There isn't much agreement about what to teach, talking about it has the potential to fan the flames of nationalism and anti-Muslim sentiment, and teachers find that while they have vivid memories of what happened 10 years ago, their students often don't. But that doesn't mean teachers should just sweep 9/11 under the rug. With a little leg work, it's possible to talk about it in a meaningful way.
---
Peggy Altoff, past president of the National Council for the Social Studies and a former district social studies supervisor in Colorado, says that when it comes to teaching about September 11, what's challenging is that each state has a different set of social studies standards—some are very specific about how to teach about what happened, but others don't address it at all.
Turning to textbooks isn't always an option for educators, either. Because of budget cuts, districts have put off adoption of new social studies texts. And, even if textbooks do include the events of Sept. 11, Altoff says, "textbooks aren't going to give you any kind of in-depth examination of 9/11."
That's because history books are written as "survey" books. "They'll have a brief and accurate description of what happened," says Altoff. "It's just a matter of space." In the absence of textbooks, Altoff says many teachers use the curriculum from the September 11 Educational Trust, a three-year-old collaborative initiative spearheaded by victims' family members, survivors, rescue workers and educators.
Although it can be problematic for teachers, tying Sept. 11 to other classroom lessons is another option many teachers choose. Larry Shoham, a seventh-grade world history teacher at Westside Global Awareness Magnet in Los Angeles, says the timing of a unit on Islam aligns with the Sept. 11 anniversary. He incorporates talking about what happened into the unit because he believes it's important for teachers to work to counteract negative perceptions and stereotypes of Muslims.
"I want kids to understand that one in five people in this world is Muslim," he says. "We ride the bus with them, we play sports with them, they are our friends and neighbors." Shoham is clear with kids that the terrorists "were hateful, intolerant murderers." However, he says, "we can't allow ourselves to be consumed with the same hate and intolerance that brought down those towers."
Altoff also says that connecting students not just to the facts of what happened but to the stories of people who survived, or were involved in the events, is key to engaging students. Indeed, many of fifth-grade teacher Ilya Brecque's students were babies or weren't even born on Sept. 11, 2001, but that doesn't stop the Flint, Michigan educator from talking about it in class.
Brecque says she's using resources from Scholastic magazine. The current issue features "I Was 11 on 9/11," an article that tells the story of Emily Sussell, who was a sixth grader at Intermediate School 89 in New York City, four blocks from the World Trade Center. Not only was Sussell close to the age Brecque's students are now, sadly, the story "relates to how they handle situations at their age... like the 43rd homicide in Flint and we have four months left in year."
No matter what approach teachers decide to take, it's critical that they use reputable sources that are factual and nonpartisan. "If there's any event that should be taught in a non-political way," says Altoff, "it's September 11."