Articles
The Arctic Drilling We Might Start Doing Is Much Riskier Than Gulf Drilling
With the moratorium lifted, oil companies are lobbying for deep-sea drilling in even riskier territory: the Arctic.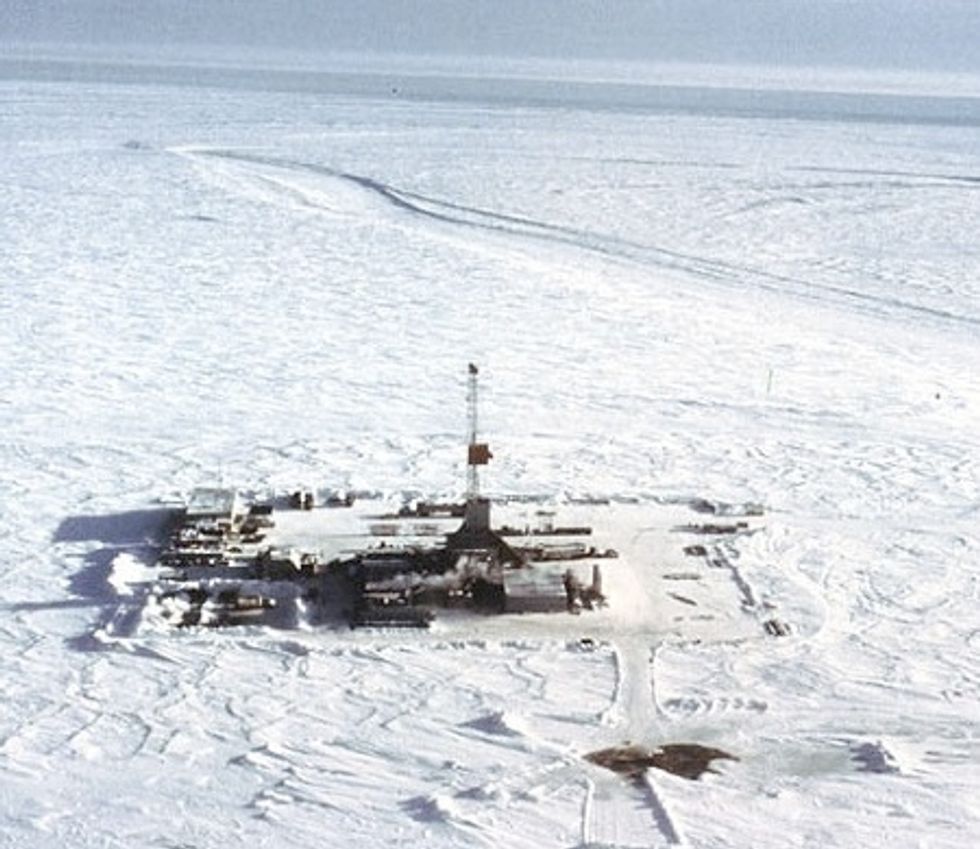 Remember back when oil was flowing into the Gulf of Mexico unabated and America suddenly realized that deepwater drilling could be pretty risky? Obama even imposed a moratorium on the practice.
Well that moratorium was lifted last month, and now companies are lobbying for approval for new deep-sea drilling operations in even riskier territory: the Arctic.
---
Is it safe? The Pew Environmental Group thinks not.
The Arctic Ocean is a unique operating environment, and the characteristics of the Arctic OCS [outer continental shelf] — its remote location, extreme climate and dynamic sea ice—exacerbate the risks and consequences of oil spills while complicating cleanup.

Oil spill contingency plans often underestimate the probability and consequence of catastrophic blowouts, particularly for frontier offshore drilling in the U.S. Arctic Ocean.

The impact of an oil well blowout in the U.S. Arctic Ocean could devastate an already stressed ecosystem, and there is very little baseline science upon which to anticipate the impact or estimate damage.

Oil spill cleanup technologies and systems are unproved in the Arctic Ocean, and recent laboratory and field trials (including the Joint Industry Project) have evaluated only discrete technologies under controlled conditions.

Certain environmental and weather conditions would preclude an oil spill response in the Arctic Ocean, yet an Arctic spill response gap is not incorporated into existing oil spill contingency plans or risk evaluations.

\n
So is it worth it? Sounds like it probably isn't to me, but then again I don't stand to make zillions of dollars if it's allowed.