Articles
The Dalai Lama, His Holiness has a pretty idyllic to-do list for his days.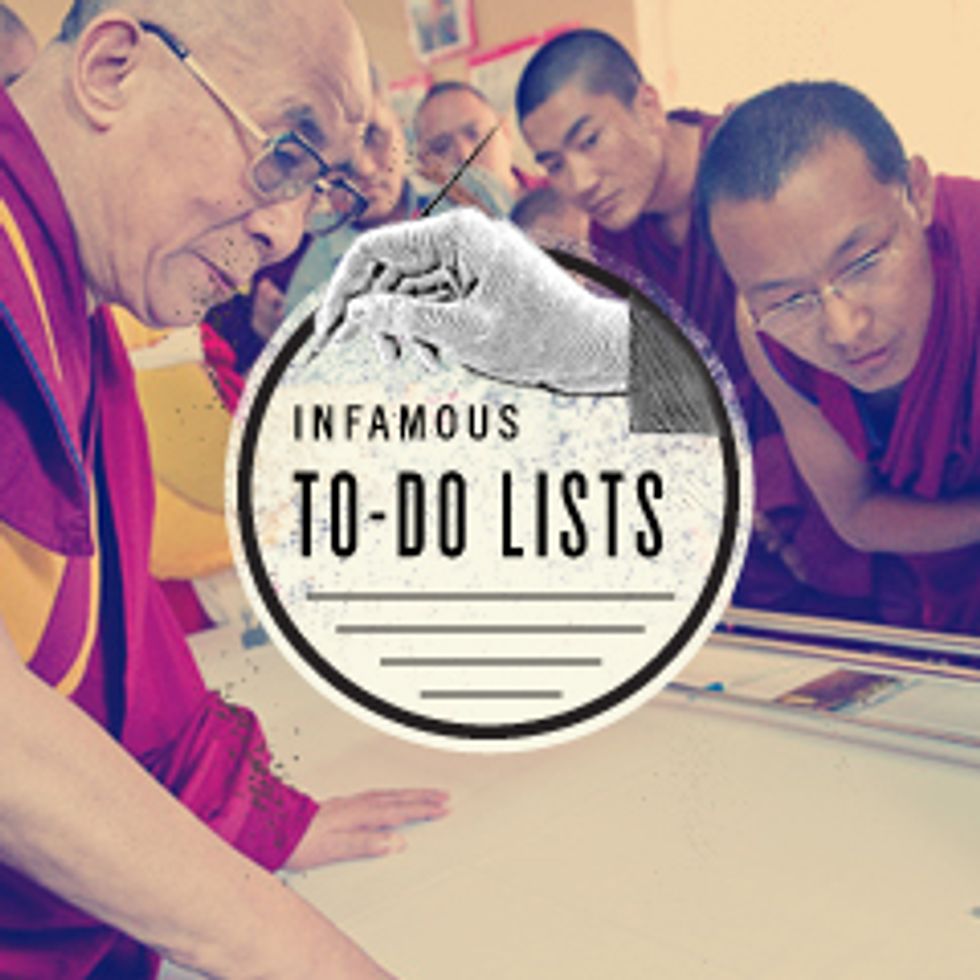 Ever wonder what a typical day for the Dalai Lama, His Holiness, looks like? Though the Tibetan spiritual leader is quite busy traveling around the world on peace missions, lecturing, and doing interviews, when at home in Dharamsala, His Holiness has a pretty idyllic to-do list. His schedule consists of eating a vegetarian meal; catching up on the news, studying Buddhist texts, and making time for prayer, exercise, and meditation. It should also be noted that the Dalai Lama is a very early riser, and goes to sleep before most of us have even had dinner (which he skips).
---
According to his official office, a day in the life of the Dalai Lama is as follows:
When His Holiness is at home in Dharamsala, he wakes up at 3 a.m. After his morning shower, His Holiness begins the day with prayers, meditations and prostrations until 5 a.m. From 5 a.m. His Holiness takes a short morning walk around the residential premises. If it is raining outside, His Holiness has a treadmill to use for his walk. Breakfast is served at 5:30 a.m. For breakfast, His Holiness typically has hot porridge, tsampa (barley powder), bread with preserves, and tea. Regularly during breakfast, His Holiness tunes his radio to the BBC World News in English. From 6 a.m. to 9 a.m. His Holiness continues his morning meditation and prayers. From around 9 a.m. he usually spends time studying various Buddhist texts and commentaries written by great Buddhist masters. Lunch is served from 11:30 a.m. His Holiness's kitchen in Dharamsala is vegetarian. However, during visits outside of Dharamsala, His Holiness is not necessarily vegetarian. Following strict vinaya rules, His Holiness does not have dinner. Should there be a need to discuss some work with his staff or hold some audiences and interviews, His Holiness will visit his office from 12:30 a.m. until around 3:30 p.m. Typically, during an afternoon at the office one interview is scheduled along with several audiences, both Tibetan and non-Tibetan. Upon his return to his residence, His Holiness has his evening tea at around 5 p.m. This is followed by his evening prayers and meditation. His Holiness retires in the evening by around 7 p.m.

\n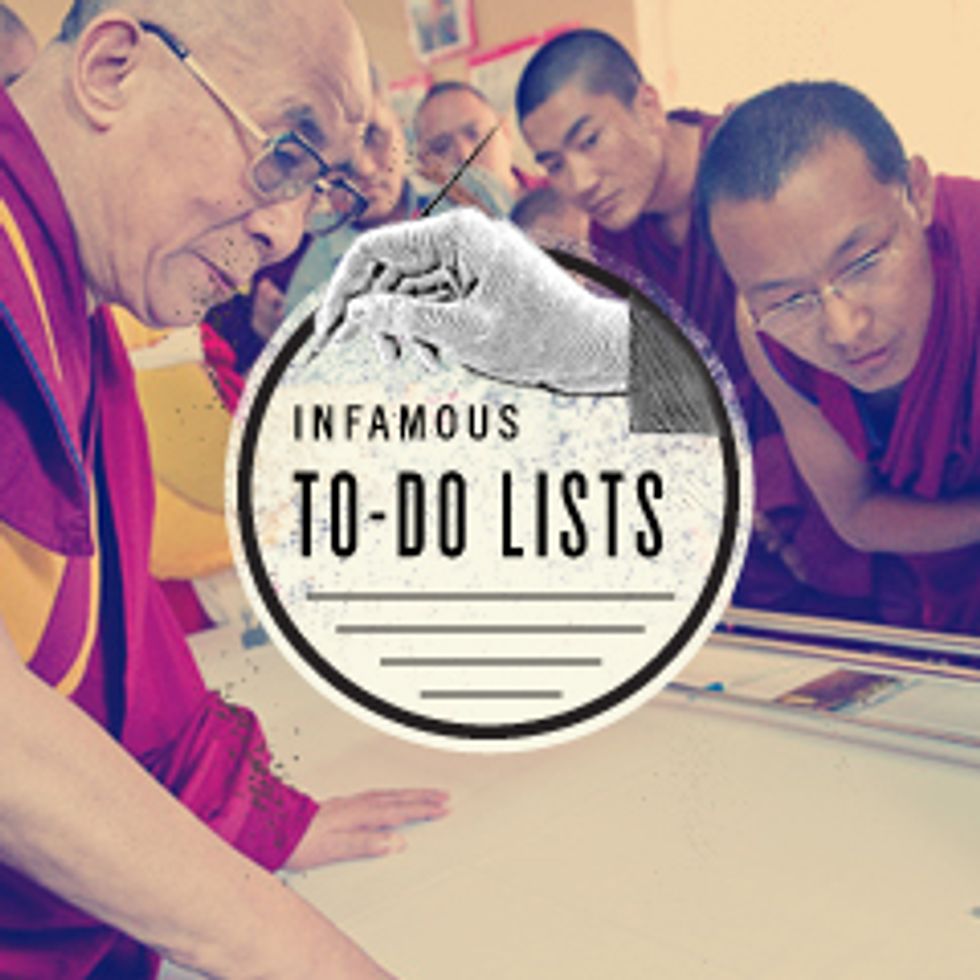 This post is part of the series Infamous To-Do Lists. Share what's on your to-do list here and inspire others.

Related: 'What Good Shall I Do This Day?' Asked Benjamin Franklin Every Single Morning


Image courtesy of the Dalai Lama