Articles
The Digital Business Card Goes from Drab to Fab
Show yourself off, beyond the résumé.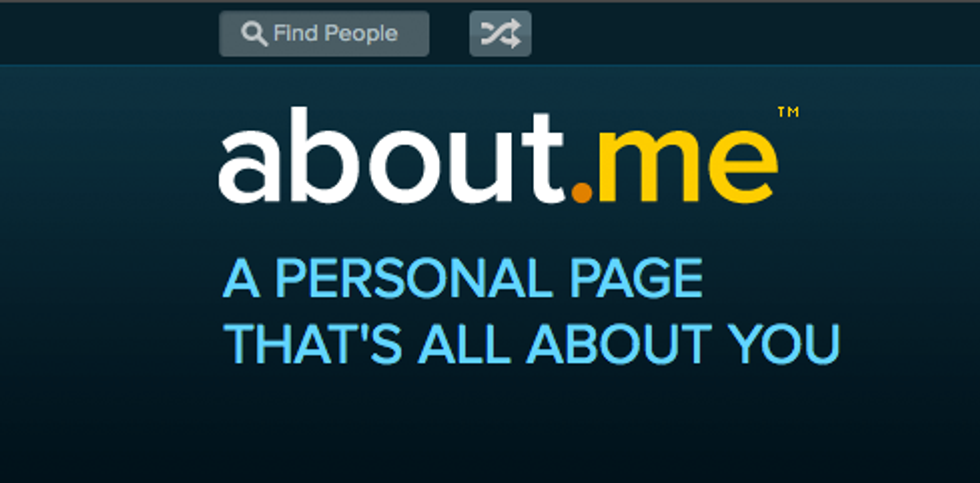 Business cards are so two-thousand-and-late. Today, anything that's relevant is on the internets, and your bio and work experience should be no different. There's Facebook, but you don't want potential employers to see all those keg stand photos. There's LinkedIn, but it's hard to make your profile stand out from thousands of others.

A profile on about.me is a quick way to take your résumé from drab to fab. It's free, the format is simple and user-friendly, and you can direct people to every social network, website, charity, or any other online presence you have, all from one page.

First, choose a background photo. You may, like many people, want to choose a picture of your own lovely face because, after all, you are promoting you. Failing that, you might want to post a picture of something you're passionate about. Or choose an artsy pre-made background. Whatever works for you.




---
Next, add some simple text about who you are, what you do, and how you view the world. Your choice of typeface. Finally, add links to all of your social media profiles and other sites where you have a presence. If you're like Butch Ewing, you'll want to connect people to 22 different websites. And why not? Your digital business card can be a valuable (and traffic-driving) tool to build your online brand. Attach your profile URL to your email signature, then track how many people check you out with about.me's built-in statistics service. Make yourself shine, one link at a time.