Articles
The End of the Automobile Era?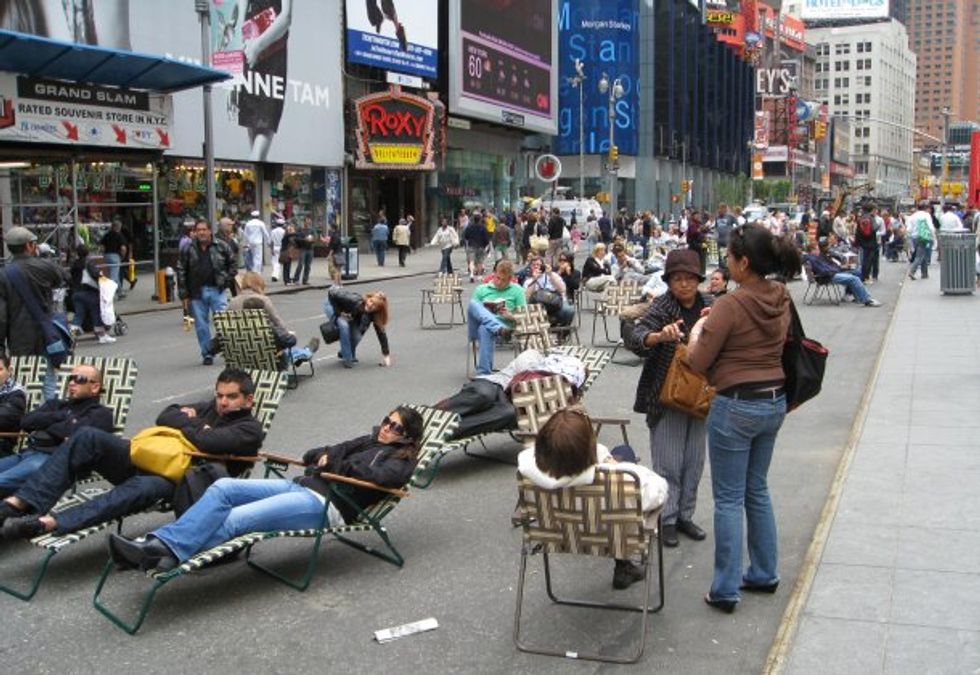 ---
Norman Garrick thinks so. At Planetizen, he says that
two recent events signal a societal shift in the way we look at cars
, least in cities:


On a recent Thursday in February, two disparate incidents in cities on opposite coasts may have signaled the end of the hundred-year ascendancy of automobiles in American life. In Portland, Oregon, the city council voted 5-0 to accept a new bike plan with the ambitious goal of increasing the percentage of people riding bikes from 6% (the highest of any big city in the country) to 25%. Three thousand miles away, on the opposite coast, the New York City Department of Transportation announced that they would make permanent the closing of Broadway to vehicle traffic.


Garrick argues that these are not isolated incidents, but evidence that we are thinking differently about our cities and the traffic in them. Read
his full essay at Planetizen here.
Photo of a shut down Broadway via the Tri-State Transportation Campaign.