Articles
The Green Side of Business: UPS Sustainability Experts Weigh In on DODOcase
Series partner UPS provides sustainability advice to Green Side of Business program winner DODOcase.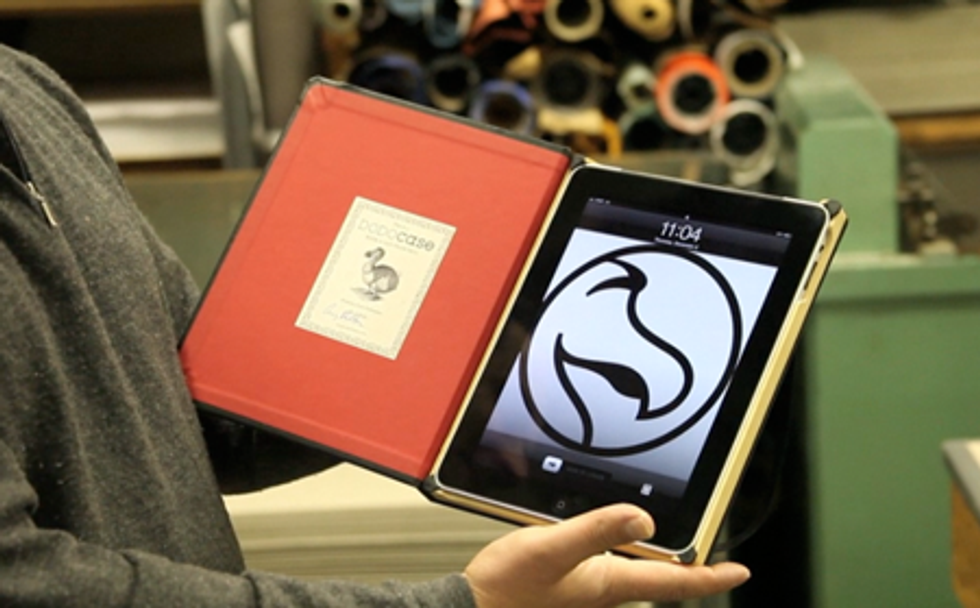 This post is in partnership with UPS
This is part four in our Green Side of Business series, which chronicles one company as it strives to do business more sustainably.
---
As winners of the Green Side of Business program, DODOcase had the opportunity to consult with one of the program partners, the United Parcel Service (UPS). Although probably most known for its shipping, UPS has focused on sustainability since 2003 and this year, the Carbon Disclosure Project awarded them the highest score (99 out of 100) on its Global 500 Leadership Index. UPS is one of only four companies globally to have achieved this score.
Companies who've sought advice from UPS range from TOTO USA and Chick-fil-A to Live Nation Entertainment and the Dave Matthews Band Caravan. "We work with our customers to improve their supply chain performance as well as third parties to solidify reporting standards," says Lynnette McIntire, Director of Global Reputation Management for UPS Sustainability Communications. "We develop credible scorecards so consumers can choose between companies based on credentials." UPS has also extended its support of clean fuels and alternative vehicle technologies by working with manufacturers and government on projects such as the Obama administration's Clean Fleet Initiative, WRI Water Model, GRI reporting, biofuels for aviation and the Global Forestry Initiative. Now they're turning their attention to DODOcase, a San Francisco-based company that creates handmade covers for E-readers and tablets.
The conversation between DODOcase and UPS began with a questionnaire. The exercise directed DODOcase's focus on issues such as sustainability goals and benchmarking. From here, a phone call about DODOcase's sustainability strategies got under way. Key in the equation? Measure, manage, mitigate and market. Explained Arnold Barlow, marketing manager for UPS Sustainability Solutions: "Measure what you're doing and where you are so it's easier to set improvement goals. Manage by improving what can be improved. Mitigate by offsetting what you can't improve. Market by making your customer base aware of what you're doing."
Based on the aforementioned questionnaire, UPS weighed in on areas where DODOcase can focus as they begin their efforts. On the product front, McIntire's suggestions included having DODOcase contact their vendors to learn the environmental credentials behind their purchased supplies and investigating sources for U.S.-based materials used in the company's products.
Easy to enact are suggestions included setting the default button on the copier for double-sided copying, along with doing a dumpster audit to see what the company is throwing away and what could have been reused, recycled or donated. In terms of shipping, McIntire asked if DODOcase used plastic bubble wrap, and if so, perhaps switching to soy peanuts instead.
To get a better idea of DODOcase's energy consumption, McIntire pointed the company to their local utility company, which offers free energy audits and recommendations for limiting usage. Other tips along these lines ran from learning which of the company's appliances are or aren't Energy Star efficient, as well as turning off the lights in any vending machines on site.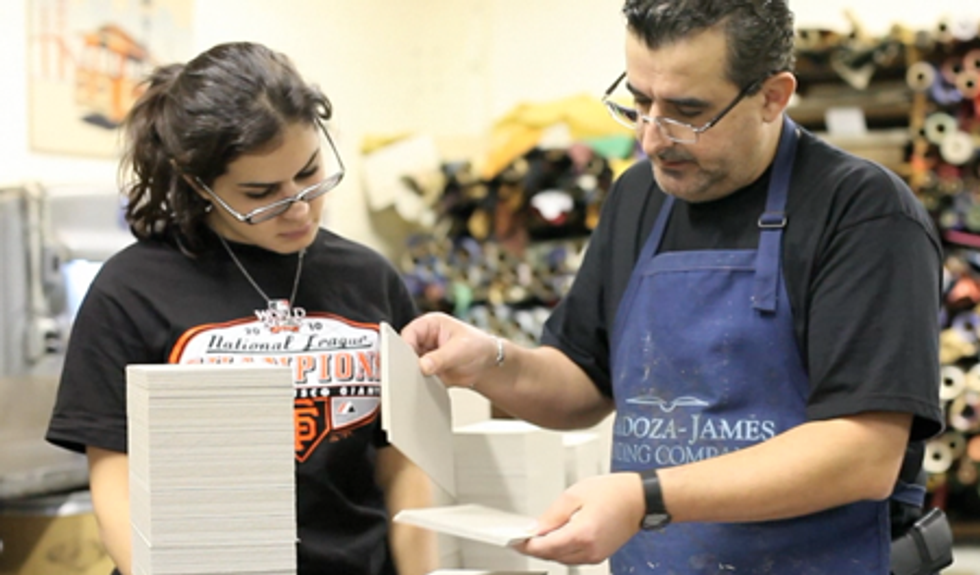 Dalton alerted UPS that DODOcase would be forming a sustainability task force. McIntire applauded these efforts. "I'm a big proponent of having younger employees lead projects, it's great project management training and reveals skills that might otherwise not be discovered." She suggested DODOcase's task force explore various literacy and environmental programs the company had mentioned wanting to get behind. This would extend from meeting with local executive directors and educating the company on their options to encouraging volunteerism.
McIntire recommended checking into corporate incentives for carpooling or public transportation through San Francisco's city transit office. "Usually, your company can enroll in a city program and get discounts," she says. "In some cases, companies participating in carpooling programs actually get cash from the city."
Another UPS proposal was to expand sustainability conversations during the lunch hour by having speakers come in from environmental groups, waste management, and utility companies to discuss conservation methods.
Keeping sustainability conversations rolling is definitely on DODOcase's radar. "As our team has grown, it's been a challenge to make sure the company's values are conveyed with the same meaning and passion as they were when we established them," says Dalton. "In this process towards increasing DODOcase's sustainability, we definitely want to revisit those values and ensure that we're living and embodying them every day we come to work."
Check the Green Side of Business series next week for DODOcase's progress.