Articles
The Green Side of Business: Introducing Winner DODOcase
With some help to the tune of $10,000, San Francisco's DODOcase is rallying to become more sustainable inside and out.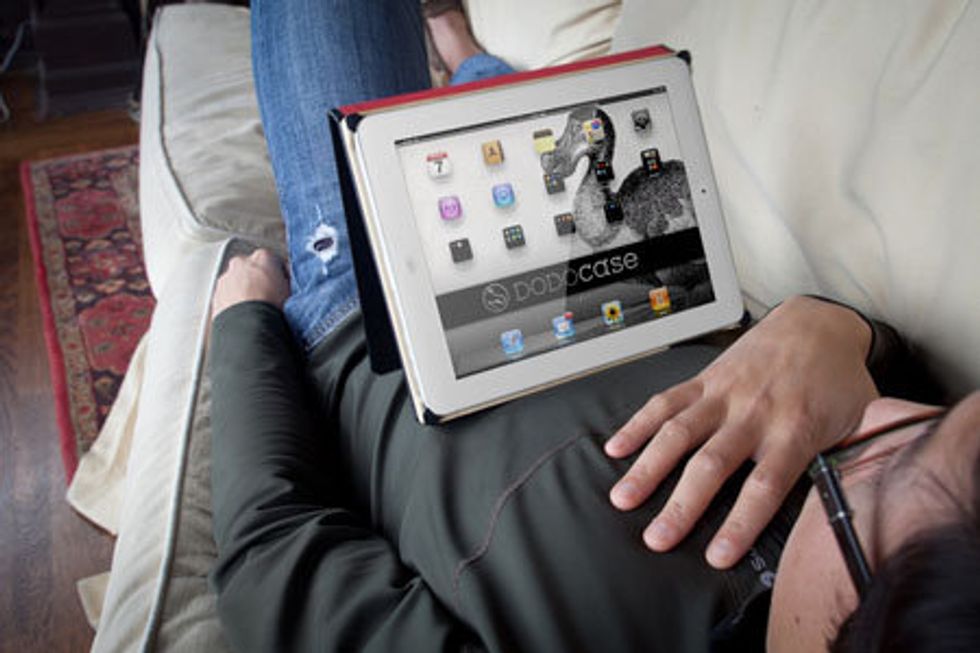 This post is in partnership with UPS
A few weeks ago, we announced the Green Side of Business program, presented by UPS, that awards $10,000 to one company to invest in sustainability efforts. After hundreds of submissions, and considering each company's submitted plans and the potential for success, we're happy to announce the winner: DODOcase.
---
A San Francisco-based company that hand builds cases for eReaders and tablets, DODOcase isn't waiting for the New Year to undergo a new makeover. DODOcase's co-founders, Patrick Buckley and Craig Dalton, are rallying the company to become more sustainable. GOOD will document their progress over the next few weeks. But first, let's kick things off by getting to know DODOCase.
In a strategic move, the company launched in April 2010, the same day as the Apple iPad. As a company that manufactures protective iPad cases, their marketing efforts included recruiting street teams in key Apple markets to distribute discount flyers. The marketing concept, which cost a mere $500 in flyers, paid off with more than 15,000 cases sold during the company's first four months in business.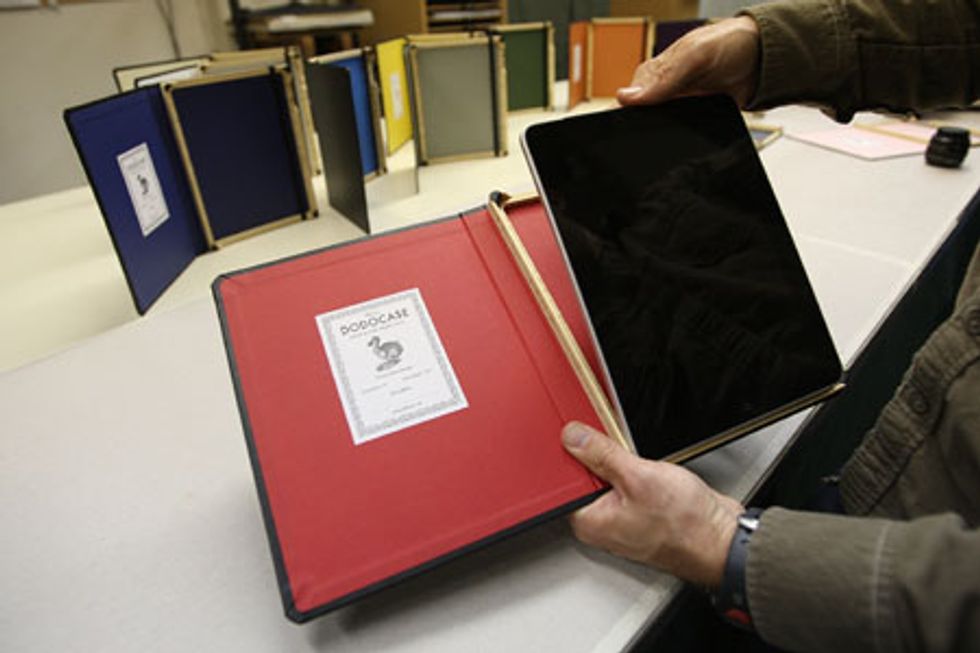 So what's a DODOcase? It's not just an accessory for an iPad but also a philosophy. According to the founders, DODOcases lend themselves to sustainability and on their website their credo is to "manufacture things locally and help keep the art of bookbinding alive, and off the extinction list where the namesake Dodo bird resides."
Each DODOcase is unique and handmade with environmentally-friendly materials, including a bamboo interior case. As of October, DODOcase began its bookbinding production in-house. DODOCase co-founder Craig Dalton describes the company's bookbinding as a hybrid process. "We use traditional book-binding techniques across the board," he says. "There are some, though, we've sought to improve upon by using cutting-edge machinery." (Click here for a video with their bookbinding). Most of the process, however, is done completely by hand.
Bookbinding isn't the only art DODOcase gets behind. This year alone they've enlisted the talents of Rex Ray and Jenny Beorkrem, of Ork Posters fame, to collaborate on designs. For a time, they also opened up space in their factory to Victor Reyes, the renowned San Francisco Mission-muralist and graffiti artist.
As for looks, DODOcase has definitely caught the public's attention. Everyone from Barack Obama to Jane Goodall has been spotted using them. And at the TEDGlobal 2011 conference in Scotland, attendees were supplied with DODOcases.
So what's next? DODOcase is ready to take their "greenness" to the next level with the help of green business consultants, UPS sustainability experts, and $10,000. With employees who've already embraced bicycling to work (DODOcase had 100% participation in San Francisco's most recent, annual Bike to Work Day), their efforts are bound to be anything but mundane.
Check back each week for updates on DODOcase's sustainability makeover in the Green Side of Business series.
Photos via DODOcase