Articles
The Hawaii-sized Island Made of Recycled Plastic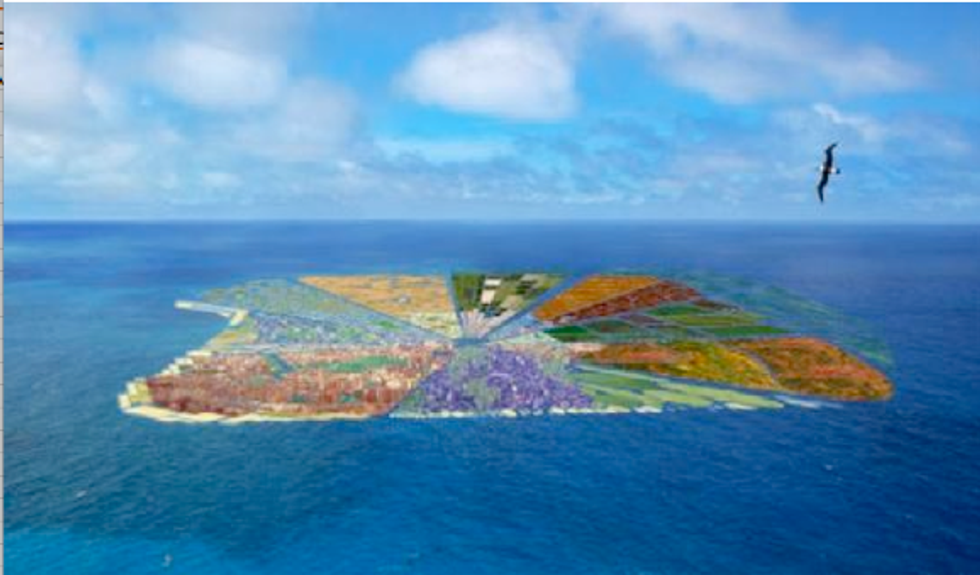 Well, this is nuts. A
team of Rotterdam architects
wants to build a
habitable island in the Pacific Ocean made out of recylced plastic
. Their intention? To call attention to the
Great Pacific Gyre
nearby—which is most certainly not habitable (and is also made out of plastic). It gets weirder: The project intends to be a safe place for climate-change refugees.
It's obviously kind of ridiculous, but interesting to think about: If we could build habitable places from scratch right now, knowing all that we do about climate change and all that we do about best (or at least better) practices when it comes to renewable energy and urban planning, what would we do? This project promises dense urban areas, solar and
wave-powered
energy,
composting toilets
, locally grown agriculture, and so on.

What's more, the island would be built out of the muck already out there polluting the Pacific, which would clean the ocean of the debris and also put that waste to use. Ridiculous, yes. Impossible, probably. But so fun to think about, no?

Via Daily Green





---