Articles
The High Line's Incredible Expansion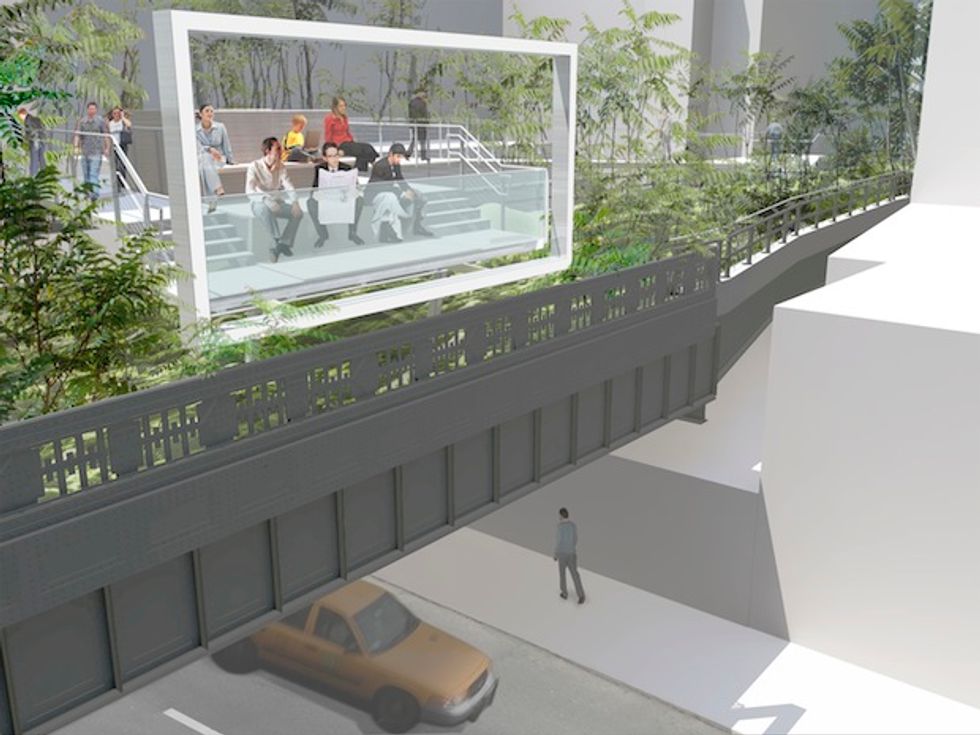 Sure, dense urban centers are efficient, but humans still need to find room for open space in the city. That's what made
the High Line
—a New York City park built atop an abandoned elevated rail line—such an exciting project. Now the High Line, which opened last summer, is set for an expansion, and what an incredible expansion it will be.
The current High Line park sits on a six-block stretch of converted rail tracks, from 14th Street to 20th Street. The expansion will extend the park to 30th street and includes a section with a transparent floor so people can see the rail structures below, a theater-like viewing deck that overlooks 26th street, and an elevated catwalk that runs though a lush grove of sumac trees.
---
Fast Company has more photos and this video:
The urban jungle is going to get a little more foliage.
Image via Fast Company