Articles
The National Day of Unplugging Starts Tonight. Are You Ready to Accept the Challenge?
The National Day of Unplugging starts tonight. Are you ready?
Hurry! There's only a few hours left til' sundown at which time begins the National Day of Unplugging.
Can you do it? It means powering down your cellphone, signing off your email, no tweeting , no Facebook updates, no TV. If you're up to the challenge, sign up here (putting it in writing will make it the commitment feel more legit).
---
Part of the Sabbath Manifesto (tagline: Slowing Down Lives Since 2010 ), a creative project designed to slow down our lives in this increasingly hectic world, the National Day of Unplugging is in its second year. The organizers are honest in letting us know that last year folks found it "excruciating to unplug" yet also found it liberating. You can read the stories of those who lived to tell about it here .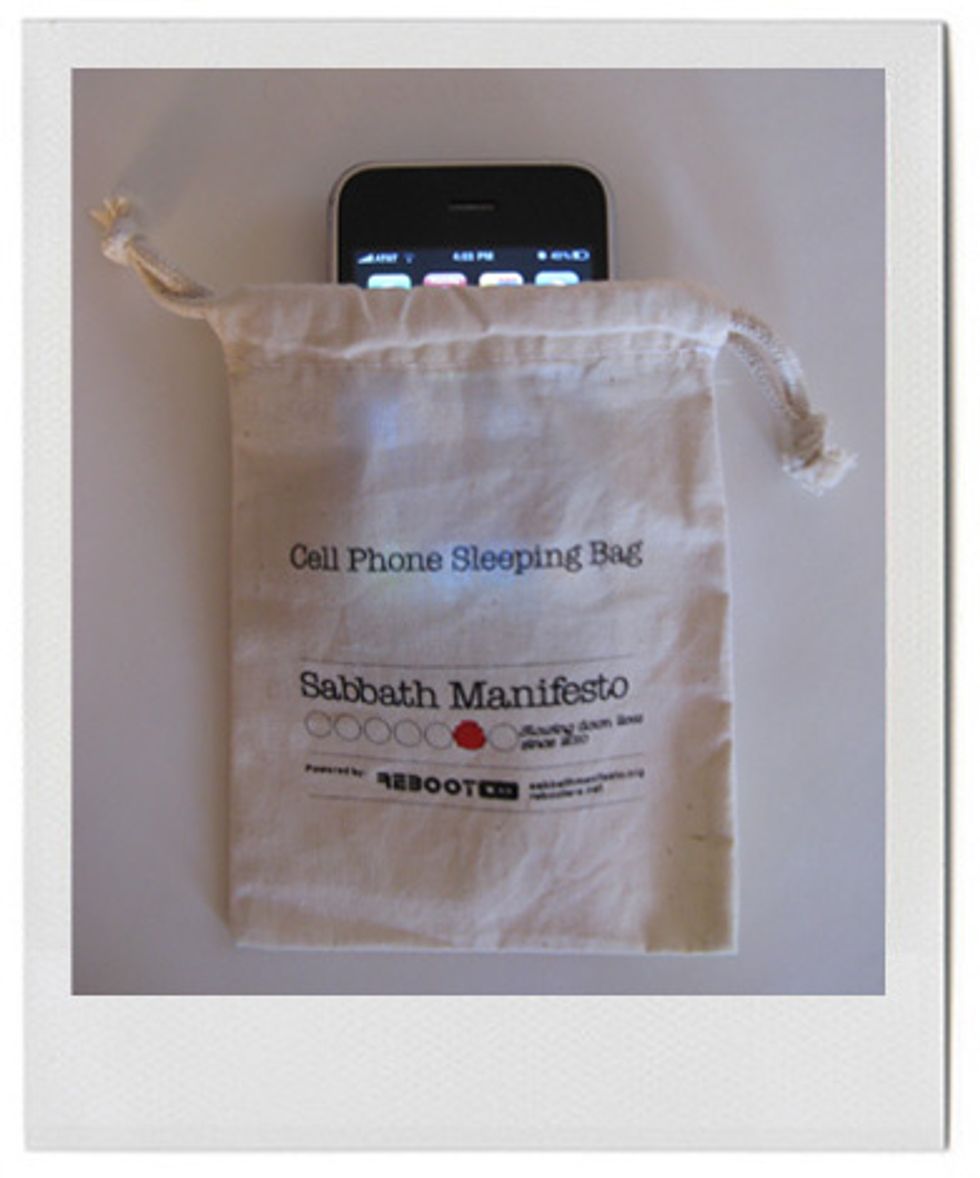 The Unplugged folks have gone to great lengths to make it easy. They've designed an app (of course) and have even created a cozy sleeping bag for your cellphone which will no doubt feel as if it's been left out in the cold.
And these Ten Principles should help you through the night:
1. Avoid technology
2. Connect with loved ones
3. Nurture your health
4. Get outside
5. Avoid commerce
6. Light candles
7. Drink wine
8. Eat bread
9. Find silence
10. Give back