Articles
The Oval Office: Designed and Furnished by Ikea?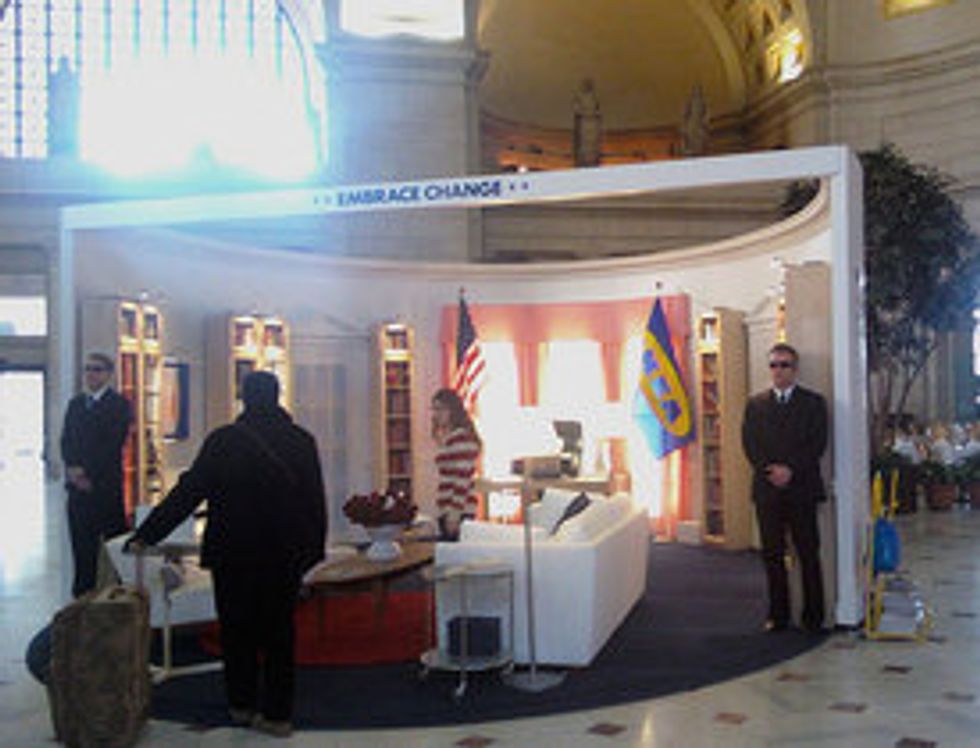 ---
Those crafty Swedes at Ikea have long prided themselves on affordability and mass-produced chicness, and now they want to see that sensibility inside the walls of the White House. From Ikea's
Embrace Change 09
site:
Change is coming!New occupants are moving into the White House. Where do you stand on domestic policy? Speak out and let the president know your suggestions for fiscally responsible home furnishings.
It's a wonderfully pragmatic sentiment-the idea of a president eschewing obscene luxury for down-to-earth furnishings. But, we should remember that the building's current (and soon to be former)
residents spent nearly half a million dollars on a set of china
, and there is an inherited tradition of finery in presidential living.What suggestions for domestic frugality-for furnishings or anything-do you have for the incoming president?
Via PSFK.