Articles
The Unfairer Sex: Women Still Earn Less Money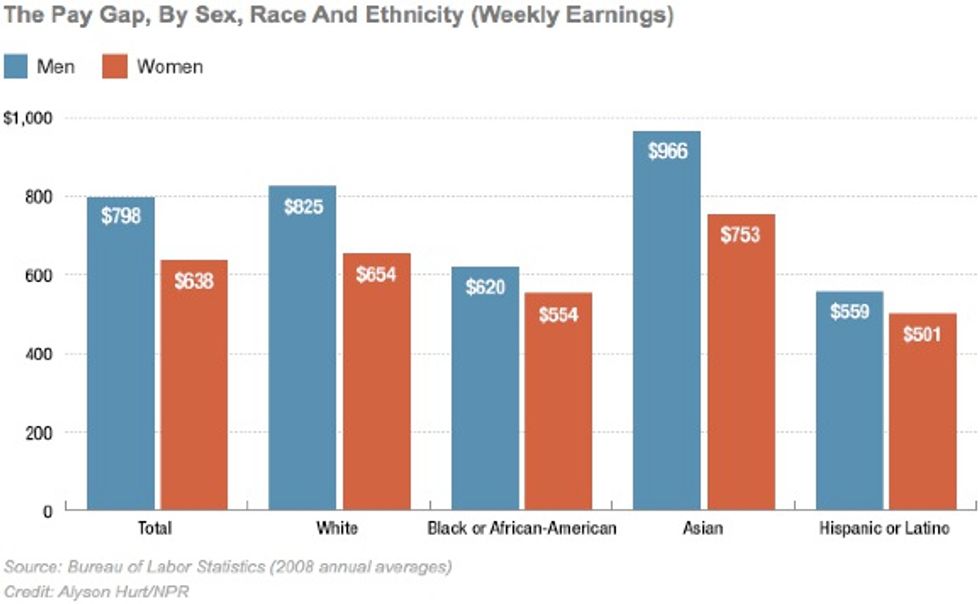 As you can see from
this chart by Alyson Hurt of NPR
, which pulls information from the Bureau of Labor Statistics, women still earn less money per week than men do—on average, about 77 cents to a man's dollar. Although the earnings are up from 59 cents on the dollar in 1963, when Congress passed the Equal Pay Act, there's still a noticeable disparity.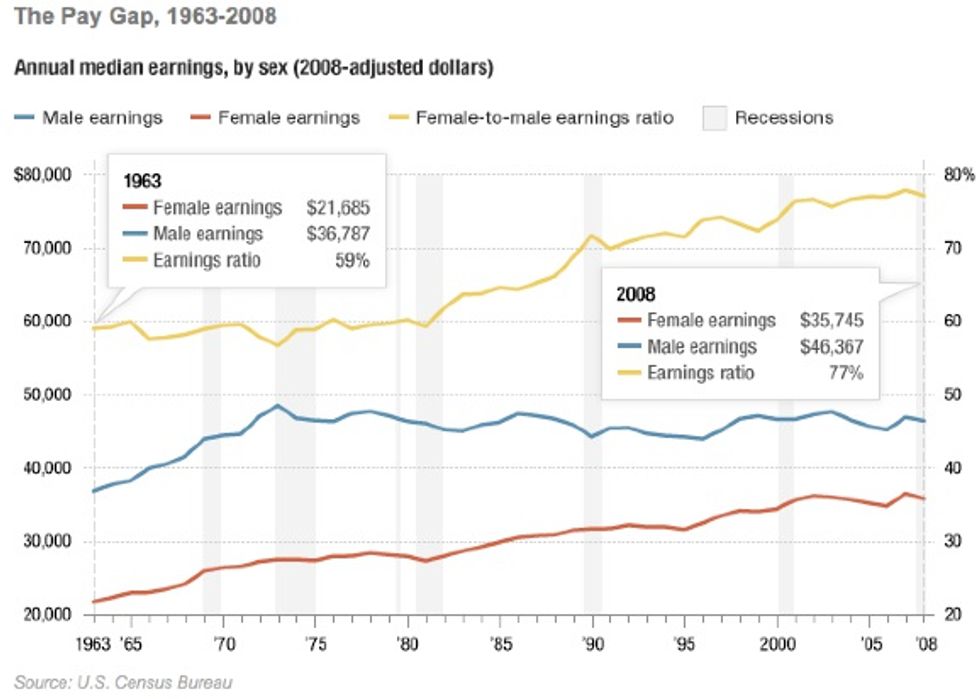 ---
Not surprisingly, "even when you control for occupation and a host of other variables, economists still find an unexplained gender gap of anywhere from around a nickel to a dime or more on the dollar." Female MBA-graduates, for instance, make about $4,600 less than their male counterparts.
The article expands on a few measures (one that Obama signed into law, one that has slimmer chances of making it through Congress) designed to close the gap, and is very much worth
a read
or
a listen
.