Articles
The Zero Emission Race Around the World (in 80 Days)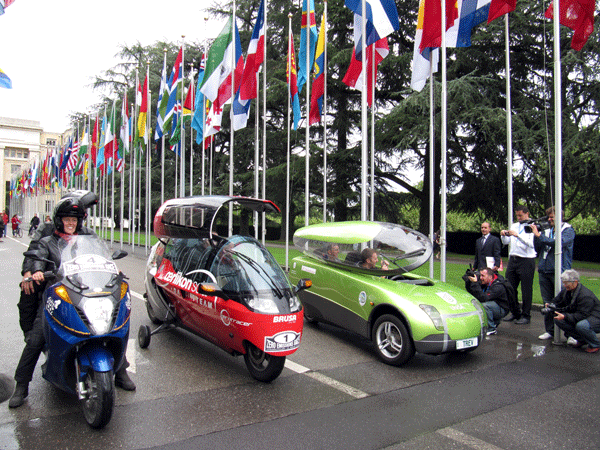 To the delight of transportation enthusiasts and eccentric billionaires the world over, the
Zero Race
, in which competitors will pilot zero-emissions vehicles around the world in 80 days, kicked off yesterday in Geneva, Switzerland.
Zero Race will visit places of all sizes, such as major cities including Bruxelles, Berlin, Vienna, Kiev, Moscow, Astana, Shanghai, Vancouver, San Francisco, Austin and Madrid.

---

The Zero Race will visit the United Nations Climate Change Conference in Cancun at the end of November and end it will finish in Geneva at the end of January 2011.
Clearly, speed isn't the issue here; as organizers note, Jules Verne's dream of traveling around the world in 80 days has been a reality for quite some time. Still, my hat's off to all those who are trying to achieve that feat without a single emission.
There will be press conferences and events at each stop along the route. Learn more at the Zero Race Calendar.
Via Discover Blog