Articles
They Like Hip Hop!
Hip hop's spread to mainland China has been spotty but the Wu Tang Clan have still found a fan in Chinese rapper BlaKK Bubble.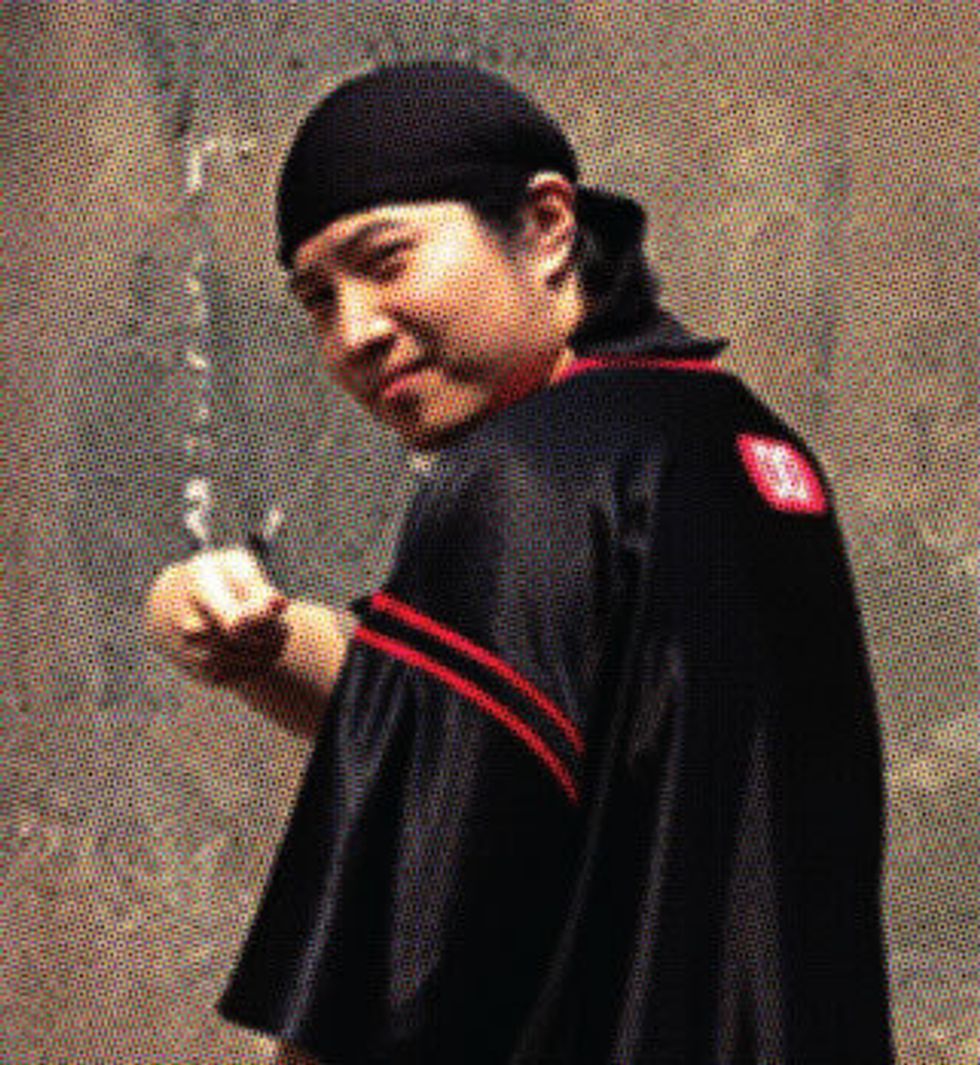 ---
When I arranged to meet a rapper named BlaKK Bubble for dinner in Shanghai, there were a few things to consider, not the least of which was the fact that I, a Chinese-American, can't read a lick of Chinese. We'd have to pick a place I could find easily, we decided, settling on a KFC in the middle of downtown Pudong, the bustling, eastern district that had impossibly transformed from acres of pig farms to China's financial center in the course of barely a decade. The hastiness of the transition was still evident as I walked past pallid Communist-chic tenements now sitting in the shadows of silver sci-fi skyscrapers.BlaKK Bubble (real name: Wang Fan), a well-known rapper in the local scene, was meeting me straight from his day job at the video-game developer Ubisoft, dressed Friday casual. Of average height and build, he looked like a million other people in Shanghai, including me. But unlike him, the rest of us can't claim that our name literally means "hip hop."I'd been told that the phrase "black bubble"-pronounced
hei-pao-pao
in Mandarin-is what locals call "hip hop." I tested out the claim on a bootleg vendor, hawking his wares out of suitcases strewn along the sidewalk. After some rummaging, he produced an eclectic pile of CDs, from Justin Timberlake's
Justified
to a 1994 album by the Oakland rapper Casual. Unlike hip hop in the States, with its contentious coastal allegiances, stylistic subgenres, and distinct eras, for Shanghai's black-market music sellers,
hei-pao-pao
means anything American and vaguely urban, regardless of time or artist. Some of it wasn't even hip hop at all.Hip hop's spread to mainland China has indeed been spotty. In the 1990s, constrained by government censorship, the music became known through the rare performances broadcast on local TV channels. Thus it was America's most commercially successful-and critically panned-acts that become unwitting rap ambassadors to the Middle Kingdom. Acts like MC Hammer, Vanilla Ice, and, BlaKK Bubble's favorite, Kris Kross. In fact, the double "K" in his first name is an homage to the Atlanta kiddie-rap duo.As I listened to Mandarin iterations of bad American rap, I found myself feeling oddly nationalistic-not for China, but for America and its hip hop parochialism. I found the beats derivative and the rhyme schemes awkward. It's hard to know if my reaction was also a subtle attempt to assert my rap cred in a sea of racial homogeneity: I might look like these Chinese rappers, but I didn't want to be confused for someone who thinks "U Can't Touch This" was more important than "The Message."Ironically, BlaKK Bubble and I found a middle ground with one of his more respectable favorite groups: the Wu-Tang Clan. There was something surreal about discussing New York rappers fascinated with Chinese martial arts and philosophy while seated across from a Chinese rapper adapting black urban culture. It said much about how culture travels-from the kung-fu movies of Hong Kong to New York's rap scene, and now back-and about how people are left transformed by those encounters.At the time though, our focus wasn't on cross-cultural exchange or the politics of appropriation. Instead, we discovered how much we both liked the Wu-Tang's Inspectah Deck. Bubble beamed, and extended his fist for a pound, as if to say, "right on, right on."I smiled at the moment too; right there, in that KFC in Pudong, we were just two rap fans, geeking out.More on
What's Up With China?