Articles
This Is Atossa
This is Atossa. And these are her things.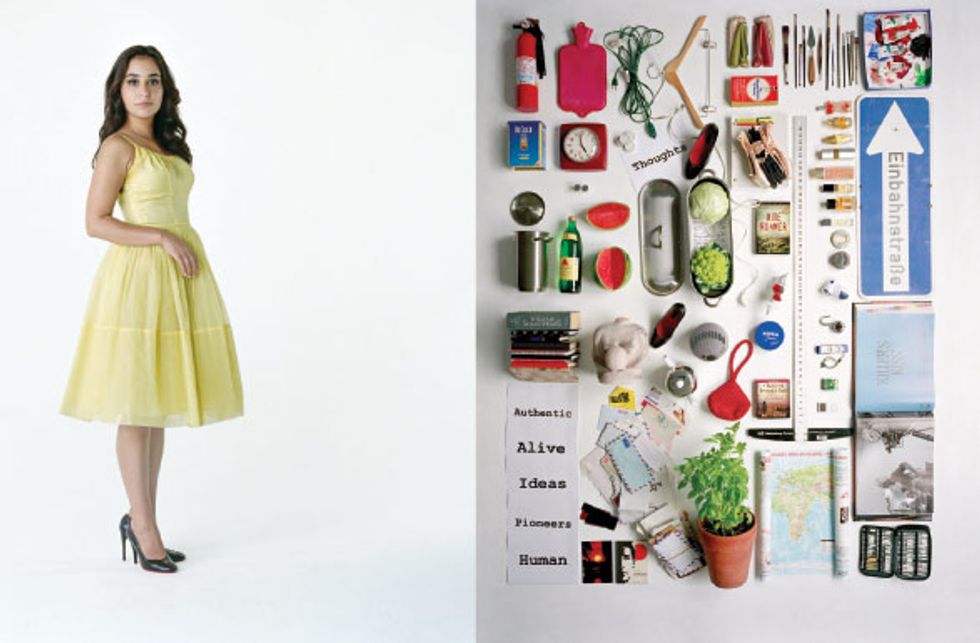 ---
Name
Atossa Leoni
Age
20-something
Location
Los Angeles
Hometown
Berlin
Occupation
Actress (The Kite Runner)
Artist
I've been acting since age 5 and I had my own TV show when I was 12 in Germany. No matter what medium, every single time it feels like I have this fear to start: get the brushes wet, put the shoes on. I enjoy the fear because it wakes me up.
Pragmatist
To build my house, I drew on my training as an actor. What I found out was that before you build the exterior, you have to know exactly what the interior is like in order to decide where the windows go, where the doors go, which was really challenging.
And Those Are Her Things
1. Berlin street sign:2. Perfume collection:3. Homeopathic remedies
4.Wool shaver:5. Asparagus steamer:6. Wooden statues of lovers.
7. Autographed copy of The Kite Runner:8. Words: